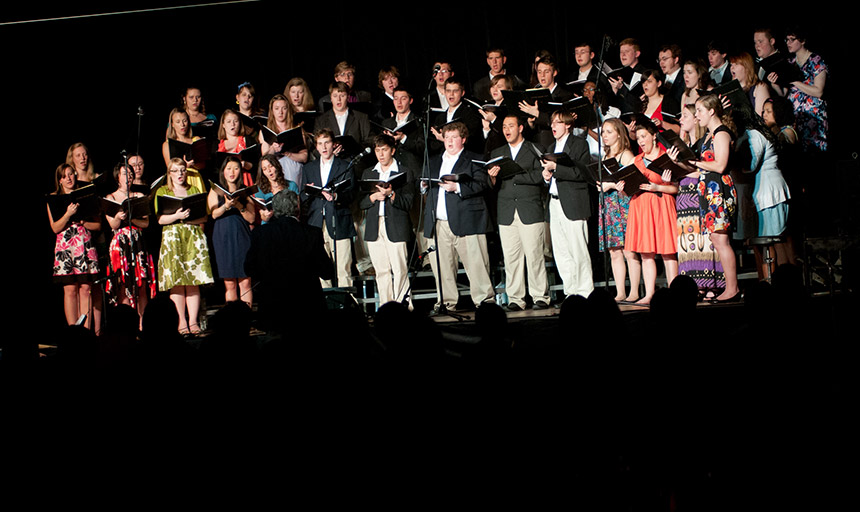 1.24.2017
By Roanoke College News
Off-Broadway, On Campus
Roanoke College Choir and Oriana Singers, accompanied by prominent artist Jane Powell, will be performing in their annual music concert.
Jane L. Powell, a Roanoke local, has toured the country entertaining college campuses, cruise lines and resort hotels. Powell received the National Association for Campus Activities' Entertainer of the Year award in 1990, Jazz Artist of the Year award from 1990 to 1995, and the Performing Arts/Music Award in 1992 and 1993. She has also worked with artists such as Joan Jett, Freddie Jackson, and Ray Charles.
The Off-Broadway, On Campus event is a collaborative effort between the College and The American Cancer Society. Proceeds from the event go towards cancer research.
The concert starts at 7pm Saturday, January 28 in Olin Theater. Tickets are available here or by calling the Olin Box office at 540-375-2333.