Information Technology Fellows
Overview
As an Information Technology Fellow, you will work with a team of dedicated and like-minded students and Fellows to improve your skills and support the Information Technology needs of the college.
Program Components
Training and Mentoring
In your first year as an Information Technology Fellow, you will work closely with staff and student team leaders in various training programs. You will learn the basics of their roles, beginning with a formal week of training before school starts.
Team Member
Once proficient as a Fellow, you will become a team member, and will work independently while continuing to refine and grow in both knowledge and skills. You will be encouraged to research training opportunities that would benefit your job in a chosen technology-related career path.
Team Leader
Each of the major technology areas have a Team Leader that represents a culmination of skills. As a Team Leader, you would have an opportunity to help supervise and lead a team, working hand-in-hand with staff to set the direction of their area. You would also be eligible to participate in a formal college internship focused on an IT-related project for official college credit.
Information Technology Fellows can participate in the following areas:
Computer Field Technician
Duties include:
Maintain computer labs on campus
Repair student-owned computers
Troubleshoot faculty and staff computers
Troubleshoot network-related issues, printer problems, etc.
Web Development
Duties include:
Develop, maintain and deploy web-based applications

Develop in PHP web scripting language
Use SQL databases as well as HTML, CSS, and Javascript
Support Desk (Helpdesk)
Duties include:
Computer-related support for faculty, staff, students and alumni
Customer service via phone, email, and face-to-face
Media Classroom Support
Duties include:
Support students and faculty that wish to use AV equipment for class-related functions
Troubleshoot and repair AV equipment problems within classrooms
Set up equipment for PowerPoint presentations
Provide AV support for conferences
Work closely with Educational Technology Consulting staff on projects
Educational Technology Support
Duties include:
Support faculty, students and staff through video editing and photography projects
Filming college events
Provide assistance within classroom technologies
Convert videos for use on Blackboard or YouTube
Create videos for conferences and presentations
Operate the college's TV studio
Telecommunications Technician
Duties include:
Troubleshoot wireless access issues

Troubleshoot cable TV issues

Update, maintain and troubleshoot VOIP phone system

Install, troubleshoot and evaluate networking data runs
Qualifications
Ideal candidates for the Information Technology Fellows Program have qualities that include:
Strong interest in information technology
Self-motivated / self-starter
Ability to work individually or as a team
Strong customer service skills
Dependable and reliable
Willing to take on challenging tasks
Application Details
Applying to the program begins with an online application, including the following essay questions (there is a 2-paragraph limit for each question):
Reflect on an event where technology had an impact on your life.
Briefly discuss the areas of technology that interest you the most.
If you are chosen as a finalist, you will interview with professors and mentors during a campus visit and receive a $500 scholarship per year. If you are chosen as a Fellow, you will also receive an on-campus work opportunity to earn an hourly wage that could be worth up to $1,000 a semester.

Multiple fellowships will be awarded in each area of interest.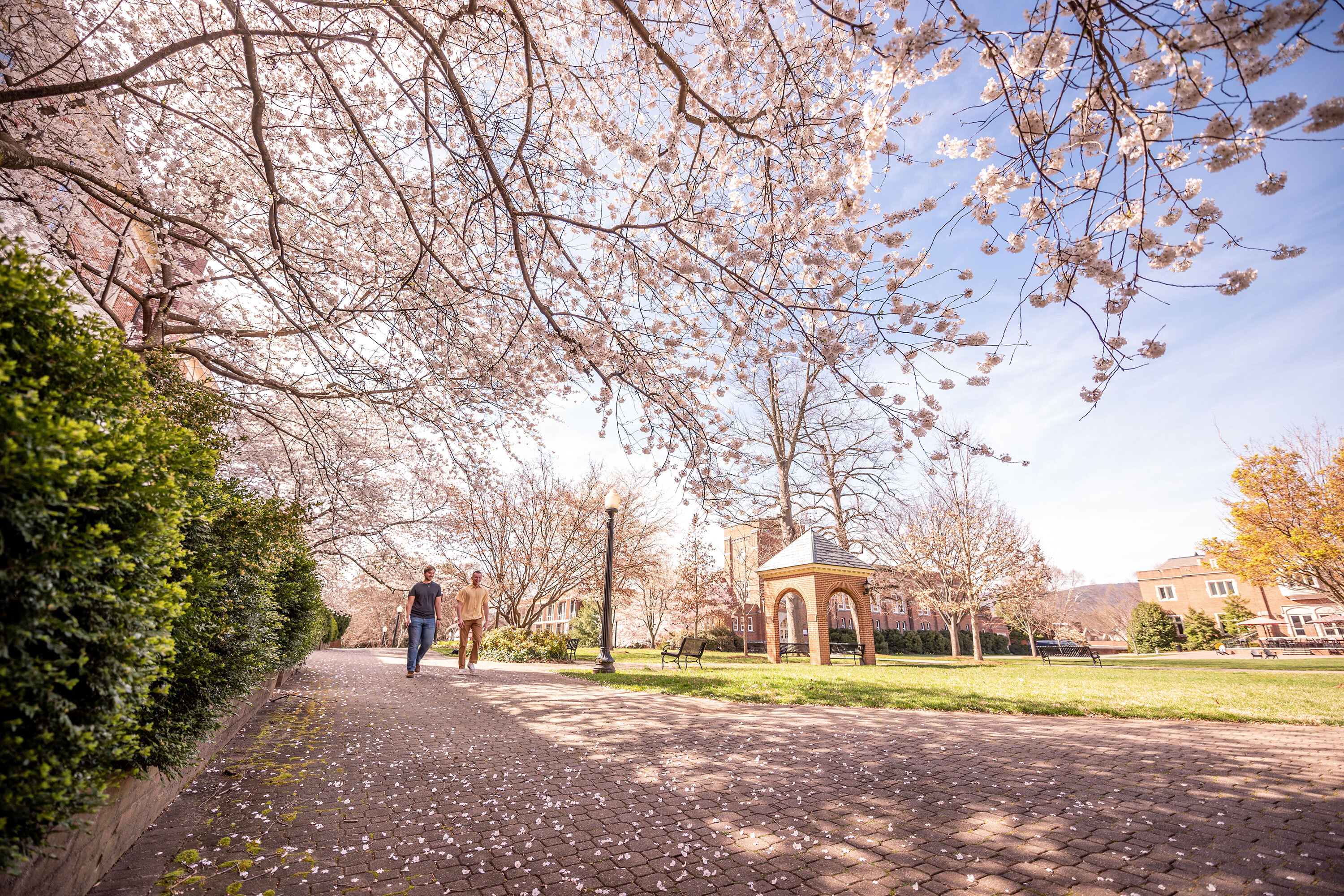 Roanoke College provides cutting-edge technology to support and enhance living, learning, teaching, research, innovation, scholarship, productivity, business and data management.