Meg Steinweg, Co-Director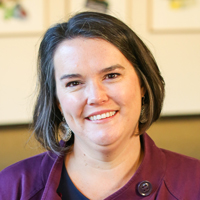 Meg Steinweg is an Associate Professor of Biology, with expertise in microbial ecology. She was an Ecological Society of America Teaching Scholar (2016) and earned a certificate in effective college instruction from the Association of College and University Educations and the American Council on Education (2019). As co-director, Meg looks forward to working with faculty and staff to highlight their pedagogical expertise and support collaborations in teaching across campus, inside and outside of the classroom.
Melanie Trexler, Co-Director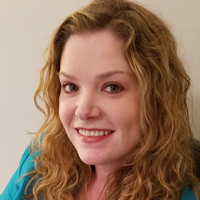 Melanie Trexler is an Associate Professor of Religion, with a specialty in Islam and Muslim-Christian relations. She earned an Apprenticeship in Teaching certificate from Georgetown University's Center for New Designs in Learning and Scholarship (2014) and a WIC certification for teaching writing and assignment design across the curriculum (2016). She also won the RC Dean's Exemplary Teaching Award in 2020–2021. As co-director, Melanie looks forward to creating spaces for faculty and staff to talk about pedagogy, practice civil discourse, and build a community where we all thrive.
Alison Clifton, Teaching Fellow
Alison Clifton is an Assistant Professor of French specializing in second language learning and teaching. She teaches courses in French language, culture and society, linguistics, and second language acquisition. Her current pedagogical research focuses on project-based service learning and undergraduate mentoring. As a Pedagogy Fellow, Dr. Clifton is interested in exploring high-impact practices and strategies to promote student well-being in the classroom.
Kelly Dalaski, Teaching Fellow
Kelly K. Dalaski joined Roanoke College in January of 2016 after coming to higher education as a former high school counselor. Currently as the Director of New Student Orientation, she plans, organizes and executes three annual campus wide orientation events to assist new students transition to campus, including the college's first summer orientation that included an overnight stay. Based out of the on-campus career center dedicated to helping students find their place through Purpose, Life And Career Exploration (PLACE), her focus is on early career advising, program planning and easing the college transition. As a pedagogical fellow, she is particularly interested in exploring new advising models and designing programming for RC faculty and staff on advising best practices. She is the mother of two teenagers.
Jonathan McCloud, Teaching Fellow

Dr. Jonathan McCloud is an Assistant Professor of Education at Roanoke College. He received his PhD in Curriculum & Instruction with emphasis on Educational Psychology from Virginia Tech in 2015. His research and teaching have included topics such as peero observation of teaching in higher education and play in educational settings. Jonathan's scholarly pursuits are linked by an expression of respect and care for the individual, and he is most interested in ways that play is fostered through democratic structures and agentive practices. JOnathan's work with pre-service and professional educators focuses on how to reflect on one's underlying assumptions of the teacher/adult role in the educational environmment. Jonathan is also a PARS Playwork Licensed Trainer which is a natural extension of these pursuits as it "aims to compensate children for the presence of adults in their time and space". Jonathan is a former classical guitarist and enjoys learning about Mister Rogers, cooking, and gardening. He also likes sunshine on his shoulders.