Global Village Affinity House
Location
Chalmers Hall (2nd & 3rd floors)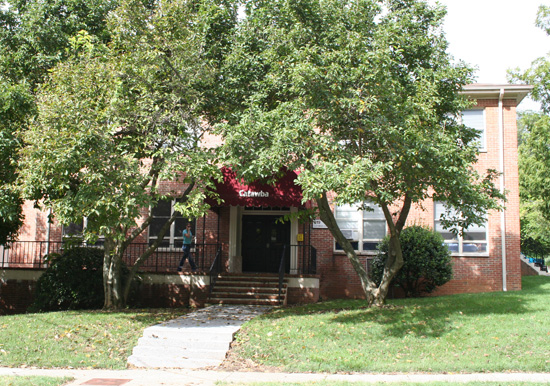 Learning Objectives
Students who participate in the Global Village Affinity House will be able to:
Discuss differences and similarities in cultural beliefs and values
Explain how cross-cultural communication expands one's (cognitive) perspective
Identify personal attributes enhanced through their experience in the Affinity House that will enable them to be more resourceful, informed, and responsible citizens prepared for productive careers and for leadership in community
More about the Global Village Affinity House
Each year the residents of the Global Village plan and coordinate a variety of events and activities both on and off-campus. Most events and activities are sponsored in collaboration with other campus organizations. There are typically three country presentations given by students each semester focusing on either the country that an international student is from, or a country in which an American student has studied. These presentations can include cultural games, dances, films, food, and much more!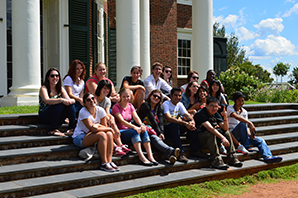 Other activities include day hikes to scenic areas of southwest Virginia like the Cascades and McAfee's Knob, as well as day and weekend excursions to historical locations such as Monticello, Washington DC, and Charleston. At the end of the fall semester the Global Village hosts a Holiday Celebration and farewell for visiting exchange students, as well as another farewell celebration at the end of the academic year. Close coordination with the International Club means that there is always something happening!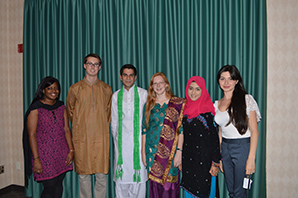 You may be interested in living here because of the unique opportunity to meet students from around the world. Residents of the Global Village have come from countries such as England, Ireland, Spain, France, Italy, Brazil, Belarus, Kyrgyzstan, and many others. If you are a language learner you may have the opportunity to practice your skills with a native speaker.

Qualifications
must be in good standing with the College
minimum GPA of 2.5
must not be on any type of disciplinary probation (or seek approval from the advisor)
willingness to live with an international roommate
For further information, please contact
Sarah Lupton, International Student Services Coordinator
205 Morehead Hall
540-375-2068
lupton@roanoke.edu