The Scholars Academic Residential Community
Location

Beamer Hall (2nd floor)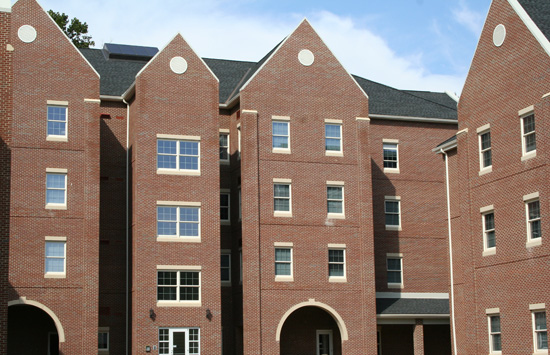 Learning Objectives
Students who participate in the Scholars House will be able to:
improve perceptions of the climate for learning of the students in the community
identify and utilize additional campus and off-campus resources to strengthen their preparation for graduate school, professional school, or entry level careers
report that they feel more supported in their academic pursuits, including reporting stronger bonds of friendship with other like-minded students
reflect on what they learned from attending and then discussing academically-focused campus events
More about the Scholars Academic Residential Community
The purpose of the Scholars House is to provide academically-minded students a supportive environment, and to provide the College with a group of students who will be engaged in academically-focused College events. We plan to give residents additional mentoring from faculty members, including additional preparation for graduate or professional school, experiential learning activities, and resume builders. We plan to provide alternative entertainment options on weekends, such as Saturday night movie every week at 10pm in the hall (students from outside of the House are invited to attend as well). We expect participants to adopt a service organization in Salem or Roanoke and for each member of the House to engage in a certain number of community service hours each semester. The community will be developed based on ideas from Jennie Blaney's '14 Summer Scholars research investigating ways to increase the climate for learning on campus more broadly.
Advisor
Dr. Travis Carter, Director of Experiential Learning
Qualifications
must be in good standing with the College
minimum GPA of 2.5
must not be on any type of disciplinary probation (or seek approval from the advisor)
For further information, please contact
Travis Carter, Ph.D.
Associate Professor of Psychology
Director of Experiential Learning
Roanoke College
tjcarter@roanoke.edu