German
German is the language of three major cultural and financial hubs - Austria, the fourth richest country in the European Union, Switzerland, home of the majestic Alps, and of course Germany, the foremost European business center.
German is the language of internationally acclaimed writers, philosophers, scientists, musicians, theologians, psychologists and artists.
As a German student, you'll be encouraged to explore the world through travel, with options ranging from intensive three-week travel courses to semester or year-abroad programs.
German provides excellent preparation for you if you wish to work and study in German-speaking areas.
We offer a minor in German.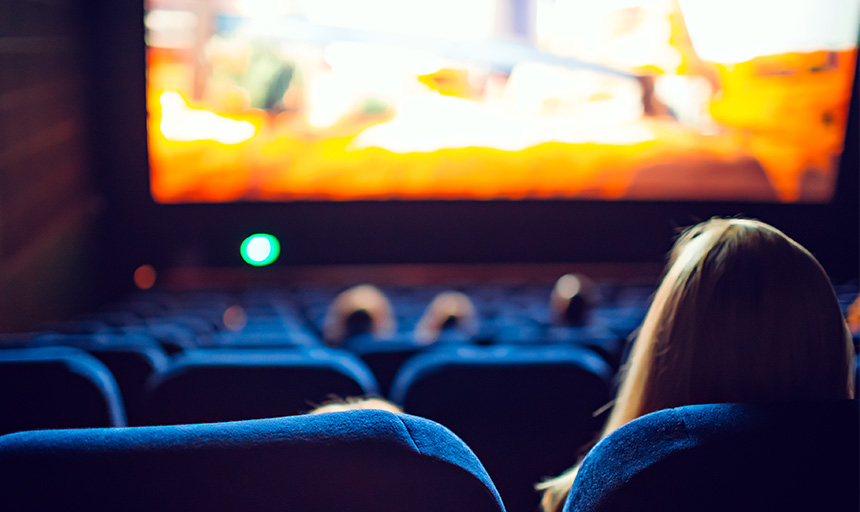 The program is hosting eight, free film screenings at venues across the Roanoke Valley.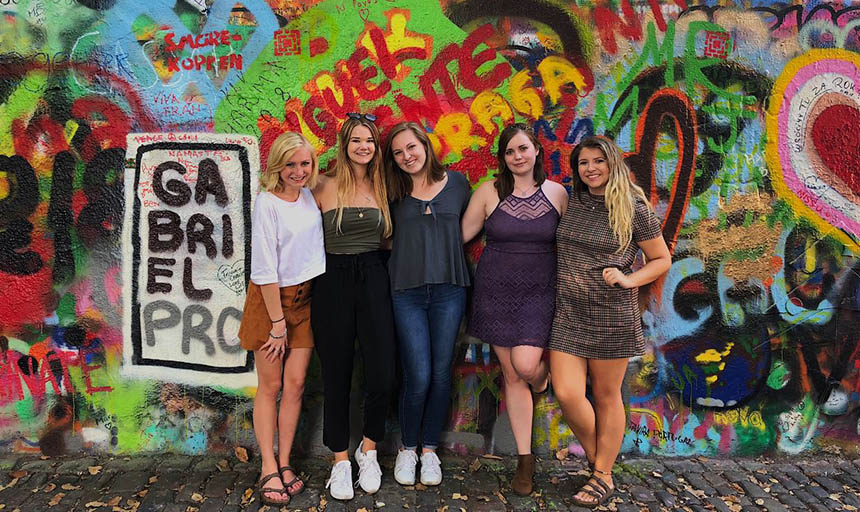 The program will allow ten to fifteen Roanoke College students to take four courses in Leipzig. Students accepted to the program will be participating in an experience that completely immerses them in German culture.
German Immersion Through Leipzig Semester Program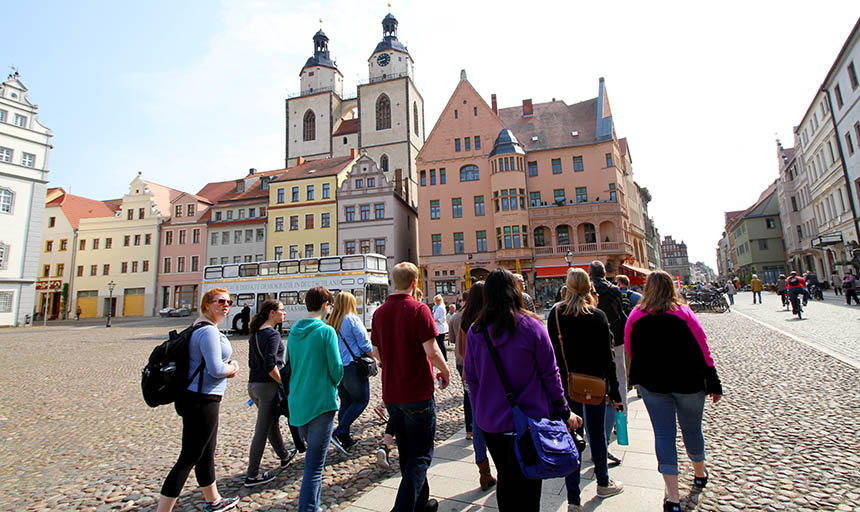 Study abroad in Germany with a Roanoke professor and students. This semester-long program immerses students in both the German language and culture, all while allowing them to receive regular course credit. Courses vary each semester, but range from German and history to literary studies. "The goal of it is to make study abroad more accessible," says Dr. Willingham. "We're charging less for this semester than we do for European may terms. It is open to all majors, and there is no language prerequisite." Learn more.
Scott is Roanoke's first Fulbright to Europe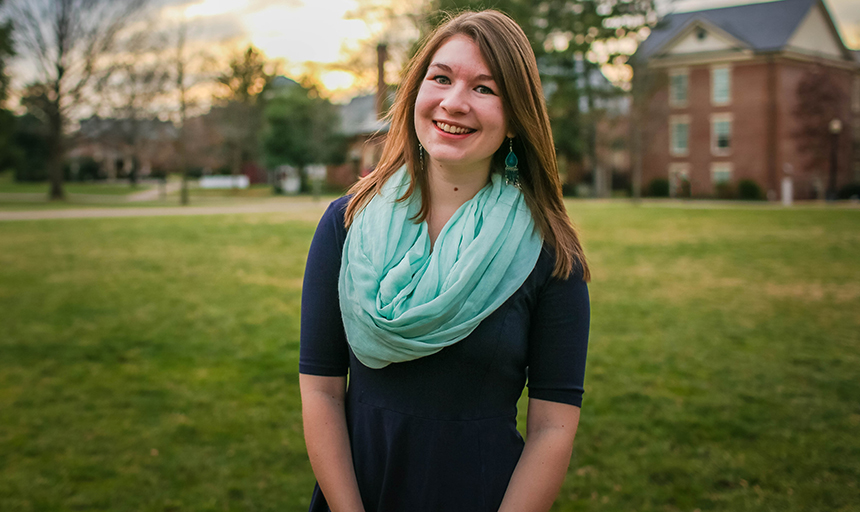 Biology major Savannah Scott spent the year following graduation in Vienna, Austria, supported by her Fulbright study/research award. Scott successfully competed against graduate students for the Austria award to become Roanoke's first Fulbright to a European country. She took courses at the Medical University of Vienna and the University of Vienna, and she worked at the Technical University of Vienna, where she was part of its the collaborative Interuniversity Cooperation Center for Water and Health. Scott assisted with microbial source tracking studies assessing the source of fecal contamination in various surface and ground waters, and she played a large part in developing a sample database with DNA extracts of approximately 150 organisms. She presented her research in two international research conferences and won an award for her work.
Exchange program in Germany
Roanoke College's exchange with Otto-Friedrich-Universitat in Bamberg, Germany, is designed to help students enhance their German language skills and gain firsthand knowledge of German culture. Bamberg, located in the very center of Germany, is a charming medieval town composed of winding streets and quaint architecture. Bamberg is known for its history, scenic beauty and quaint cafés. The historic Altstadt (Old Town) area of Bamberg has been declared a World Cultural Heritage site by UNESCO.
Shields heads back to Germany with Fulbright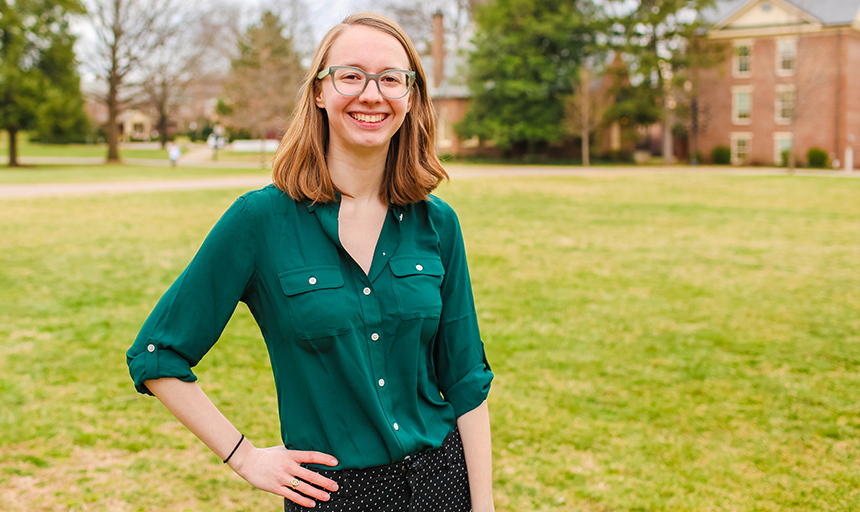 Stephanie Shields has been selected for a Fulbright U.S. Student Award to Germany. She will be doing research at Ludwig-Maximilians-Universität München in Munich, Germany. Shields will contribute to work on vocal learning - the capacity to learn to produce new sounds through imitation - in the bat Phyllostomus discolor. Shields is a psychology major with a neuroscience concentration and a German minor. After her Fulbright work, Shields plans to earn a Ph.D. in neuroscience. Shields has been conducting research at Roanoke with Dr. David Nichols for several years, and her work resulted in one first-author publication and another first-author manuscript submitted for publication. One of her projects relates to facial attractiveness and emotionality in which she used EEG to investigate the timing of neural responses to faces.