Pre-Physical Therapy
Pre-physical therapy students participate in the Health Professions Advising Group (HPAG), which is designed for students interested in careers in a variety of health fields.
A rigorous preparation in the sciences along with a strong liberal arts background and access to clinical experiences and research opportunities will give you an edge in gaining admission to top-quality graduate programs across the country. You'll be encouraged to complete internships with physical therapy professionals. The Roanoke Valley is a medical hub for Southwestern Virginia. Roanoke's rapidly growing medical community, including a new medical school and two major hospital systems, creates tremendous learning opportunities for you. You'll also have the opportunity to participate in a wide variety of high-level research projects at Roanoke.
Faculty advisors will work with you from your freshmen year and every step of the way. They not only help you select appropriate coursework and extracurricular activities, but also work with you to prepare for admissions testing, draft personal statements and develop strategies for professional school interviews.
Undergraduate students can major in any academic discipline, but most physical therapy graduate schools require you to complete one year each of anatomy, physiology, chemistry, physics and psychology and one semester each of biology, applied anatomy and statistics. Graduate schools also require that student applicants have experience shadowing a physical therapist in at least three different settings, along with completing 100-plus hours of volunteer time in a physical therapy setting. They also must be CPR certified.
When You Get That Spark | Sarah Matteo
Physical therapists rank among the top 10 in the following lists: CNNMoney.com's fastest growing jobs, US News 100 "Best Jobs" and Forbes "Happiest Jobs."
Internships help you get into top graduate programs
We've established relationships with internship and placement sponsors in a wide range of medical specialties and at organizations such as:
Advanced Physical Therapy of Virginia

Carilion Roanoke Community Hospital

LewisGale Regional Health System, Occupational and Outpatient Physical Therapy

Medical University of South Carolina Physical Therapy Center

Physicians to Children

Thompson's Brain Injury Rehabilitation Center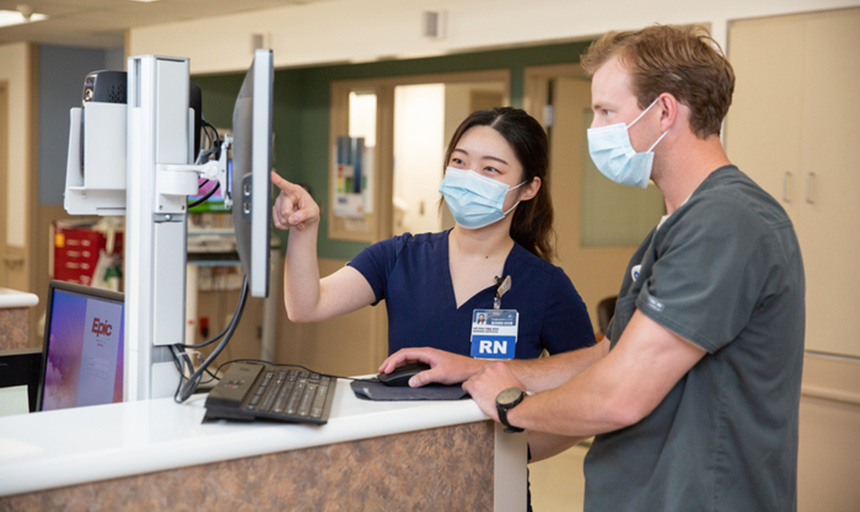 Partnership will advance education and workforce development to improve community health and well-being in the Roanoke Valley.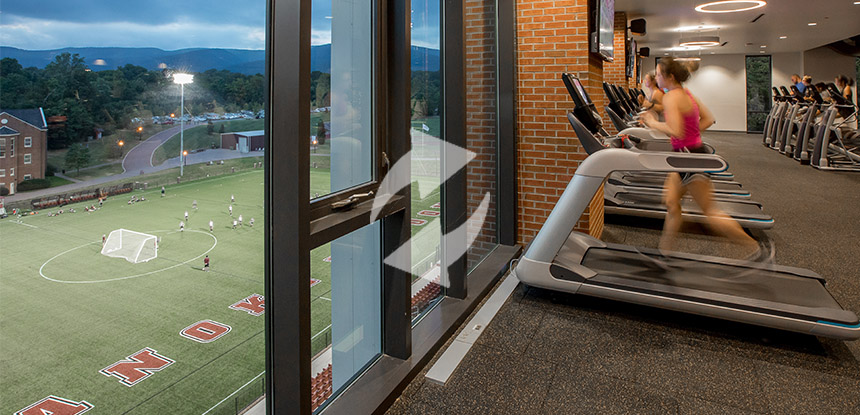 The Cregger Center is the Home of Pre-Physical Therapy
See it in Virtual Reality Video
When viewing with a phone or tablet (recommended, requires Youtube app), hold the device out in front of you and turn your body to look in all directions. When using a desktop computer, click and drag the mouse inside the video to look in all directions.

View on Mobile (requires YouTube app)
Doctoral Candidate at Radford University
Rachel Andrews '14, a Physics and Biochemistry double major, originally planned to go into engineering, but after job-shadowing a physical therapist, she decided her real passion was physical therapy. Andrews applied to a number of graduate programs in physical therapy.
Her advice? "Try to do a little research. If it involves research in physics or chemistry, some type of research is good to have. Schools like seeing students participating in research," she said. Now, Andrews is a doctoral candidate in Physical Therapy at Radford University.
There's a Buzz in the Hallways