Biology
Available as a major or minor
At Roanoke College, unlike many other schools, you'll start doing hands-on science immediately. Our innovative curriculum engages students from day one and starts building skills that can give you an edge in graduate school, professional school or the workforce. Between research labs, internships, study abroad, intensive May Term courses and more, you can personalize your biology experience and specialize in what interests you.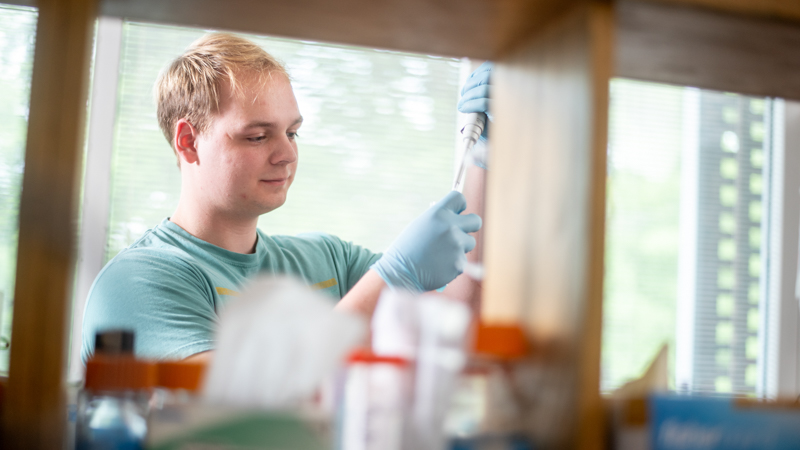 Curriculum & Courses
BIOL 235: Microbiology Lab
BIOL 340: Animal Behavior
BIOL 420: Developmental Biology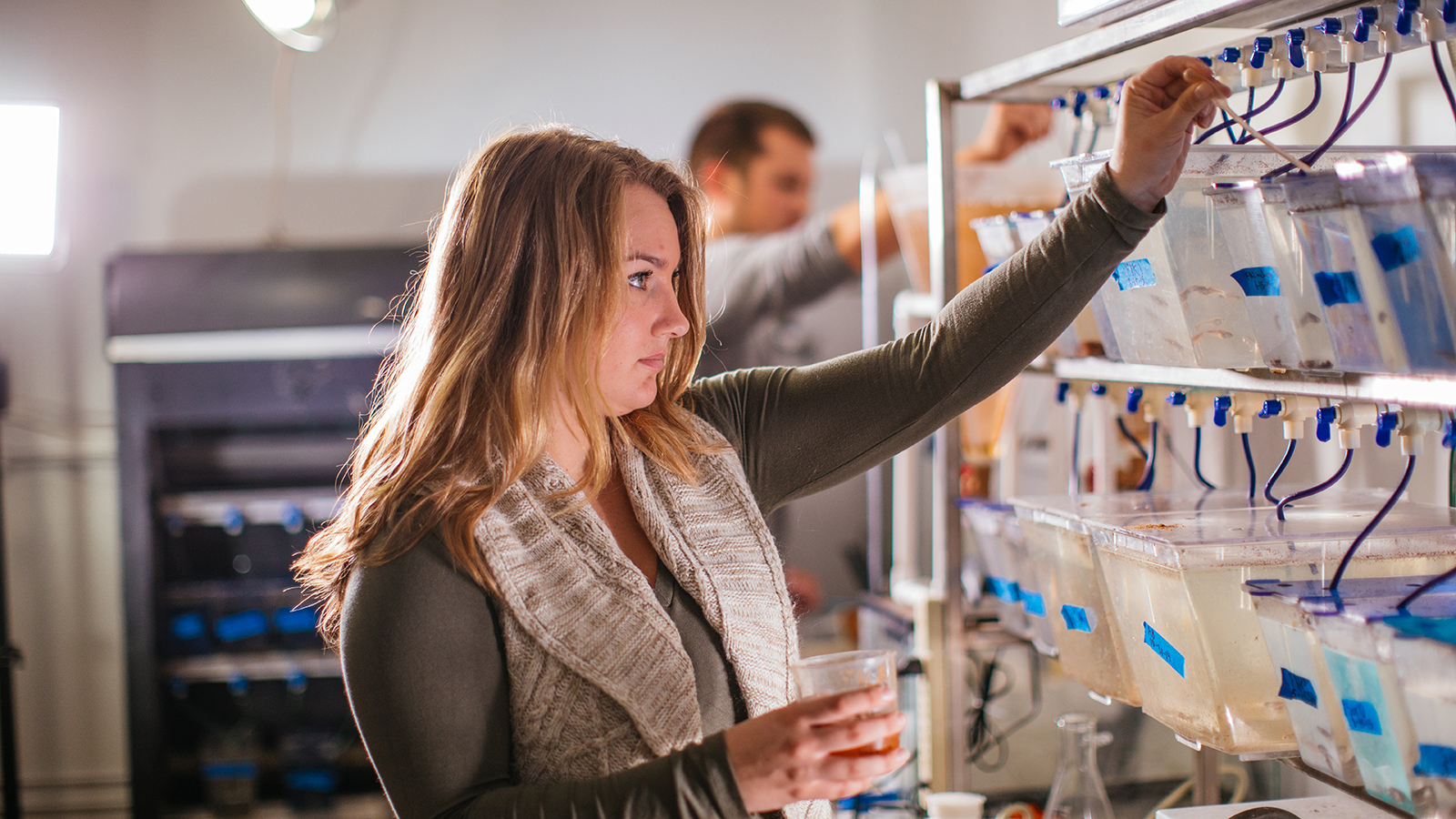 What Makes Roanoke Different?
Roanoke College is a small school with the resources of a big school. In our Biology Department, you'll find opportunities to use those resources as early as your freshman year.
Student Experiences
A biology star and a Rhodes finalist
While at Roanoke, biology major and Rhodes Scholar finalist Rebecca Hudon '17 worked as a research assistant with Biology Professor Chris Lassiter on a genome editing tool to create mutant lines of zebrafish.
Since then, Hudon has worked for Brigham and Women's Hospital/Harvard Medical School as a technical research assistant in a neuroscience laboratory and started med school at the University of Connecticut School of Medicine. She was selected for UConn's Urban Service Track/AHEC Scholars program as well as the Hartford Health Education program, both of which address the needs of underserved populations.
"I'm interested in the perspective of caring for people, rather than caring for the disease," said Hudon, who aspires to become a surgeon.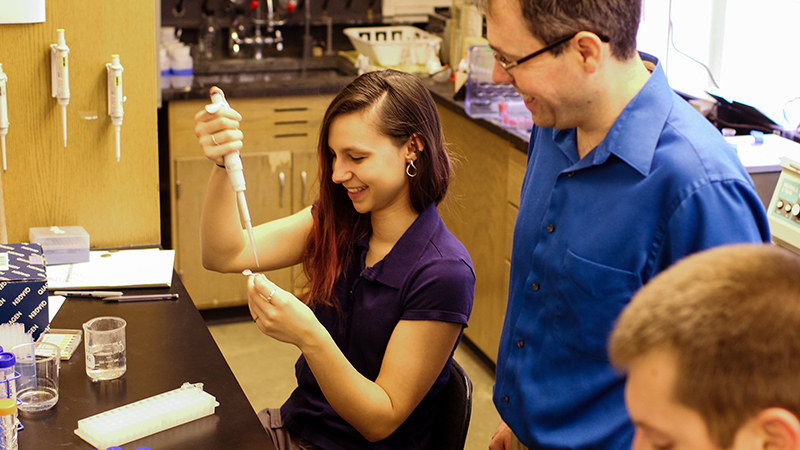 From the textbook to the lab.
When you study biology at Roanoke, your classroom experience will extend far beyond the classroom into our laboratories, where you'll have the chance to conduct cutting-edge research with our faculty.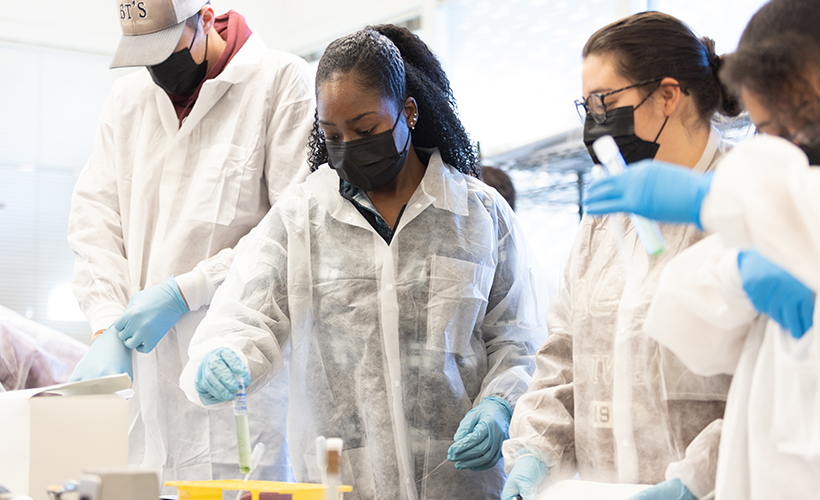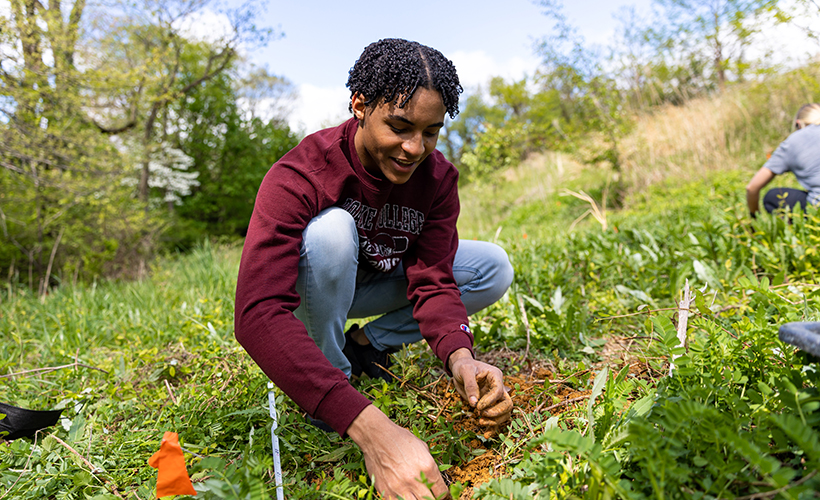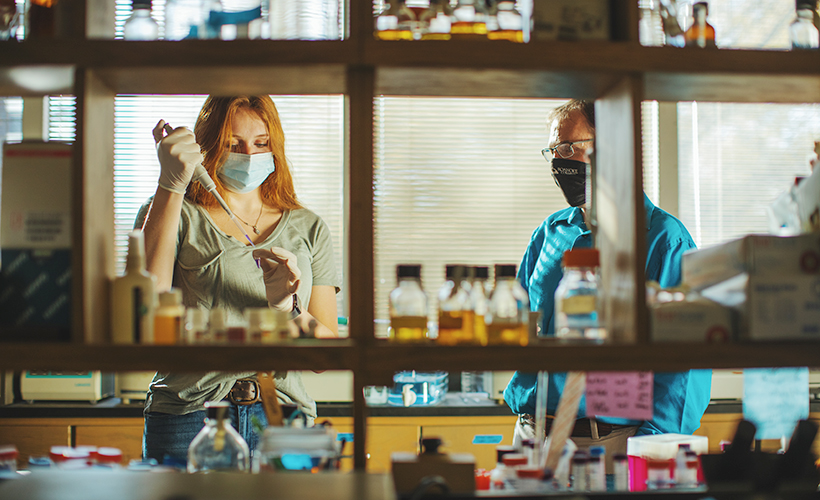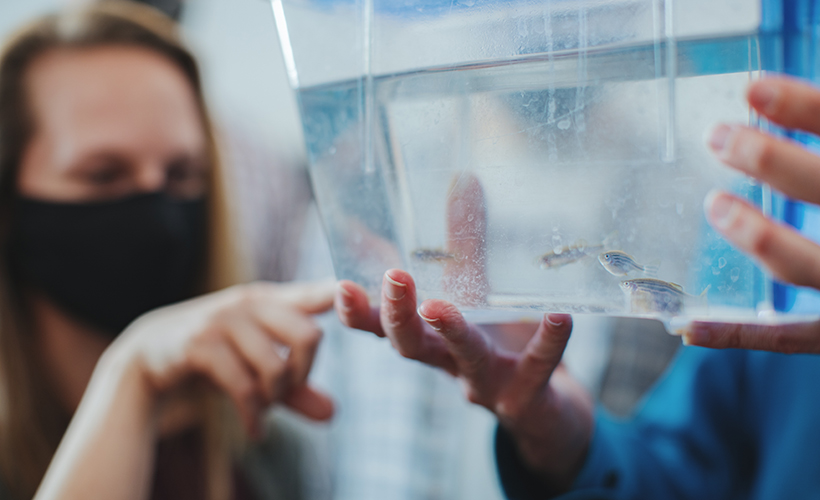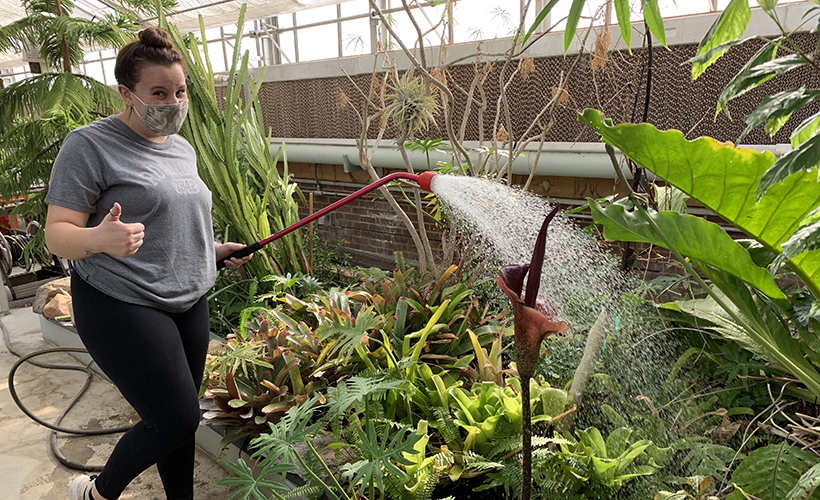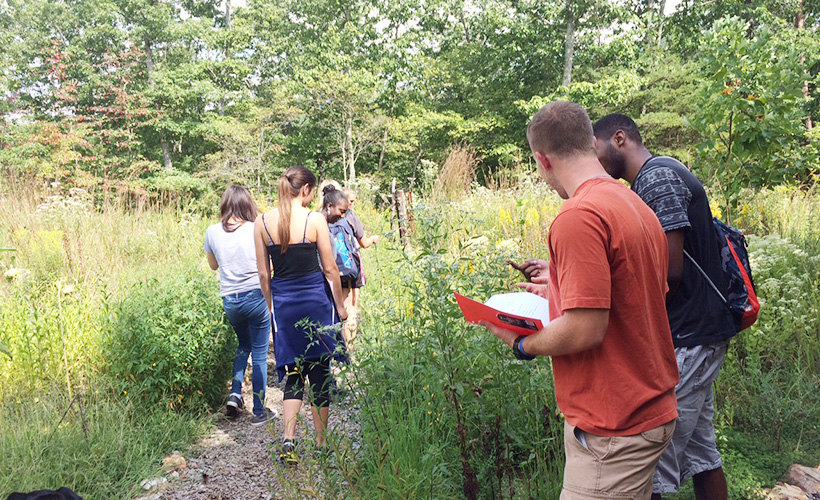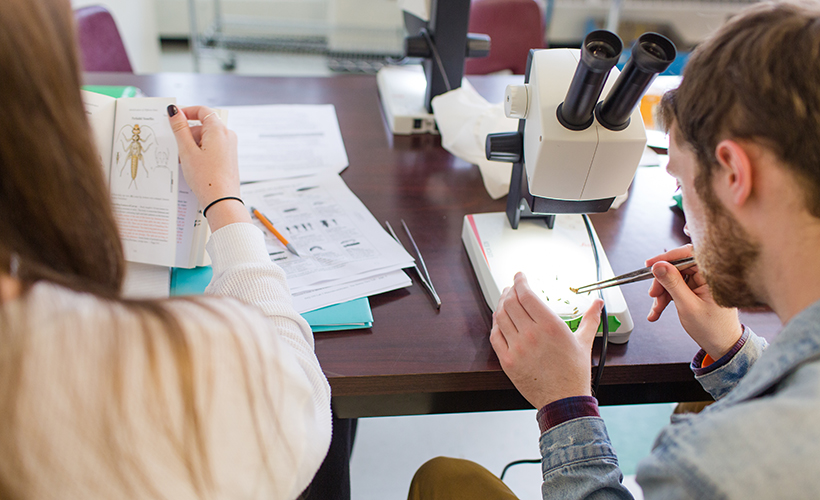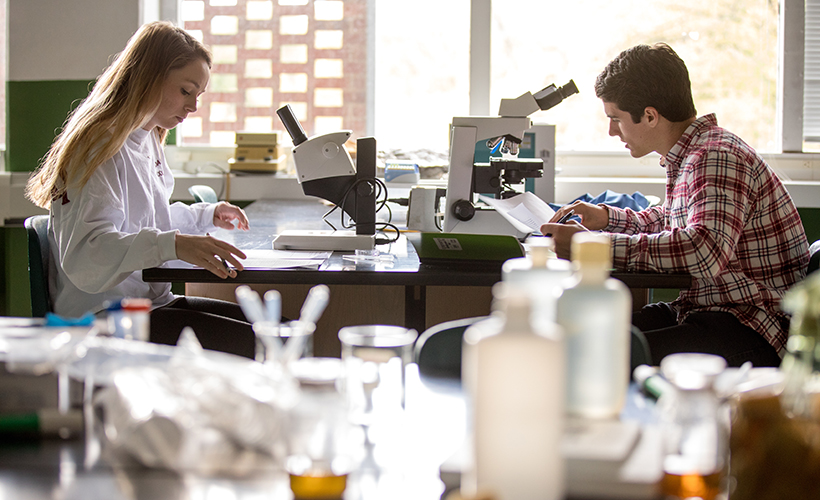 Learn By Doing
Student publishes research, lands aquaculture research position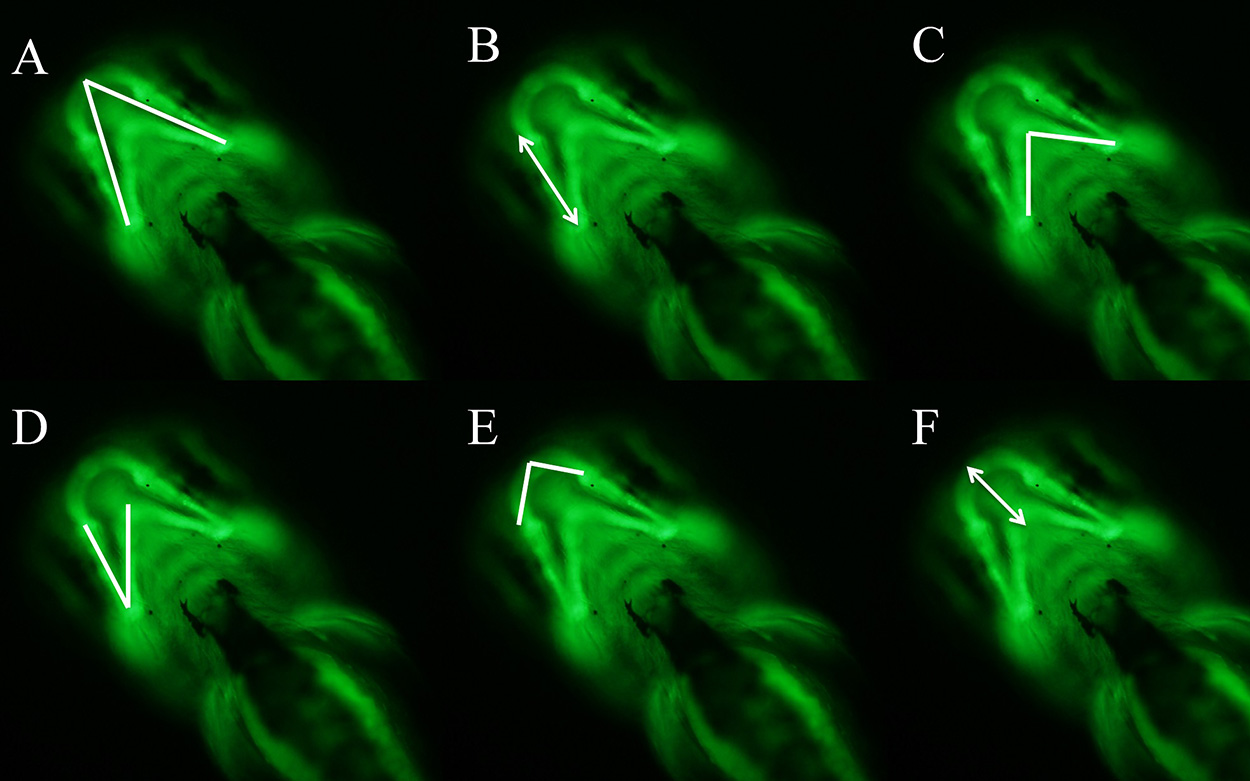 Alex Kramer '17 conducted research in Dr. Chris Lassiter's aquaculture lab. His studies – and a lifelong enthusiasm for aquarium fish – propelled Kramer toward a career as a hatchery manager. Aquaculture is "an environmentally friendly way to provide food where global hunger is still a problem," he said.
Kramer and Lassiter's toxicological research on the craniofacial development of zebrafish embryos was published in the scientific journal "Environmental Toxicology and Pharmacology."
Kramer's lead authorship helped secure a competitive research position at the Virginia Institute of Marine Science, where he conducted chromosomal research that could directly impact the production yield of oyster hatcheries. He went on to earn a master's in aquaculture and aquatic science at Kentucky State University and is now an aquatic technician specialist at Nationwide Children's Hospital.
Research
Researching tuberculosis to help her home country
Lydiah Mpyisi '16 has a knack for lab research. While at Roanoke, she studied four tuberculosis proteins to identify targets for antibiotics.
"I got interested because tuberculosis is a big problem in Africa and Kenya, where I come from," said Mpyisi, who was born in Kenya, and is majoring in Biology and Environmental Science and minoring in Chemistry.
Mpyisi's research helped her land an internship at Salem-based Novozymes, a global biotech company. She is currently a medical student at the University of Missouri-Columbia School of Medicine.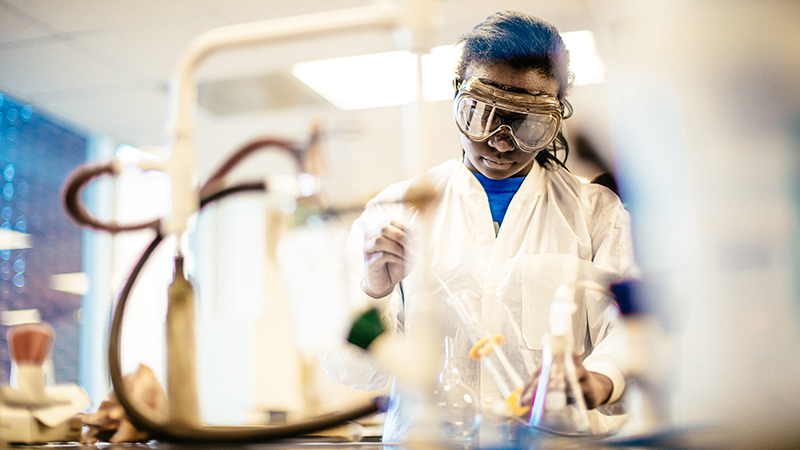 A Personal Connection to Research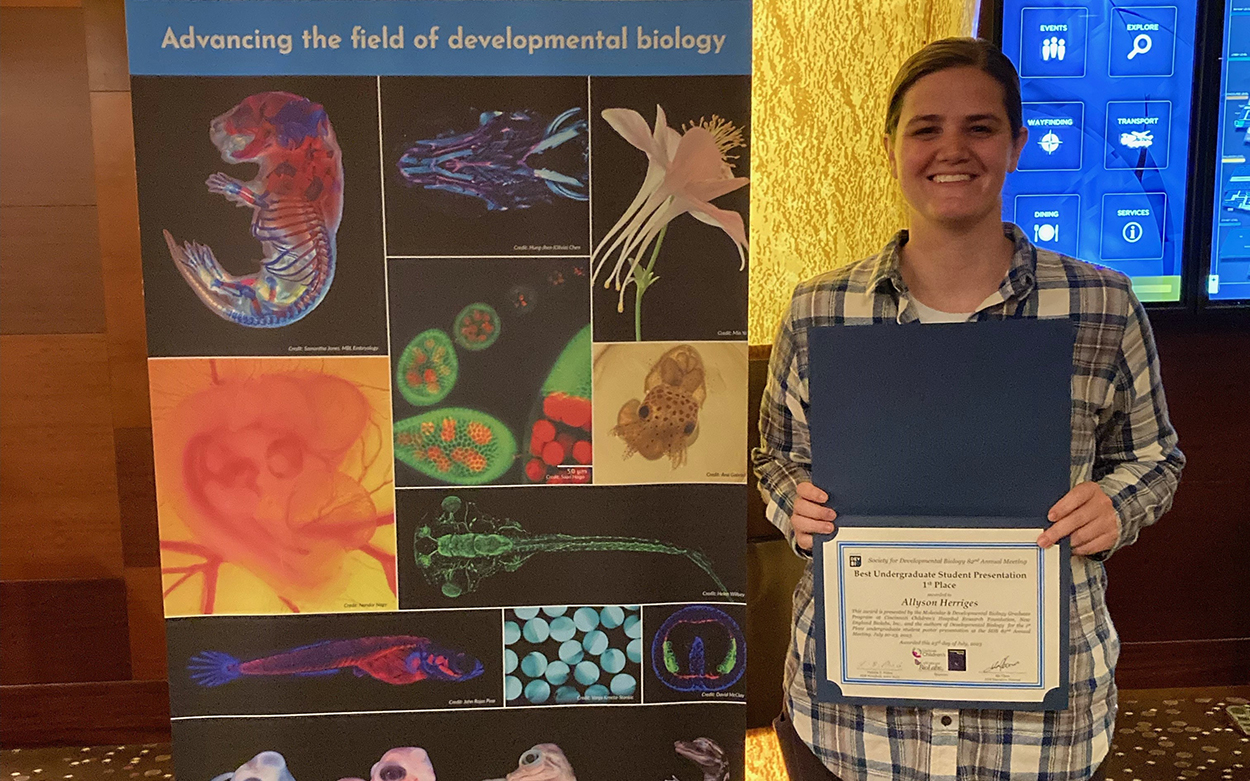 As a biology major at Roanoke, Allyson Herriges '23 developed a research project inspired by her very personal experience as the mother of an autistic son.
Allyson's project evaluated the neurological impact of anti-nausea medication on zebrafish embryos. She said the fact that she took anti-nausea drugs while pregnant with her son, but not while pregnant with her two daughters, who are developmentally on target, made her curious about a potential connection. She conducted this research under the direction of a mentor, Biology Professor Chris Lassiter.
Allyson's hard work paid off at the Society for Developmental Biology's 82nd annual meeting in Chicago, where she won first place for Best Undergraduate Student Presentation. She will continue her work as a Ph.D. student in Virginia Tech's Translational Biology, Medicine and Health Program.
Facilities
Department Facilities at a Glance
Microscopy facility, including phase contrast and fluorescent-capable microscopes [View a gallery of microscopic images of transgenic fish]
Autoclave and tissue culture facilities
Large walk-in temperature-controlled chambers
Molecular biology equipment, including thermal cyclers and a computerized gel scanner
Six teaching laboratories
Eight research laboratories
Fish collection containing approximately 200,000 specimens
Greenhouse and herbarium
Each faculty member has a separate research laboratory housing equipment pertinent to her/his area of expertise.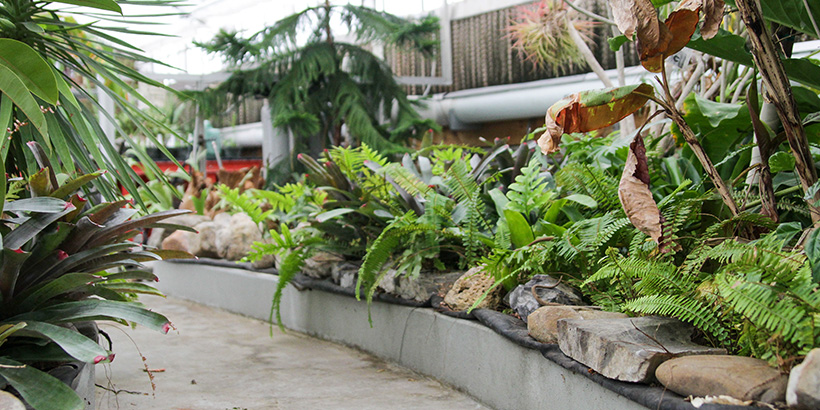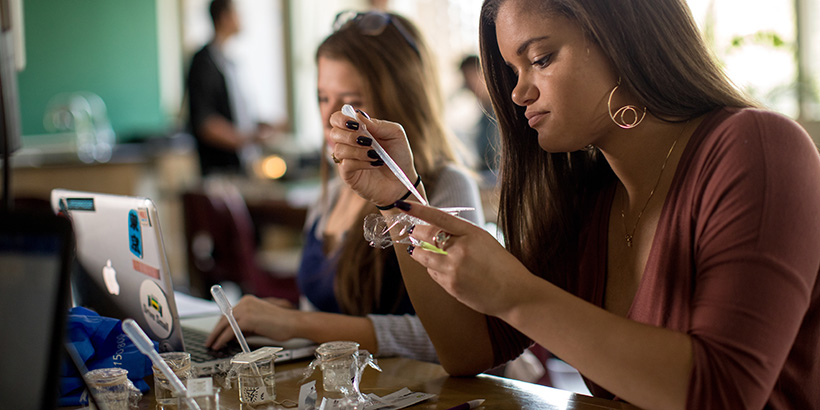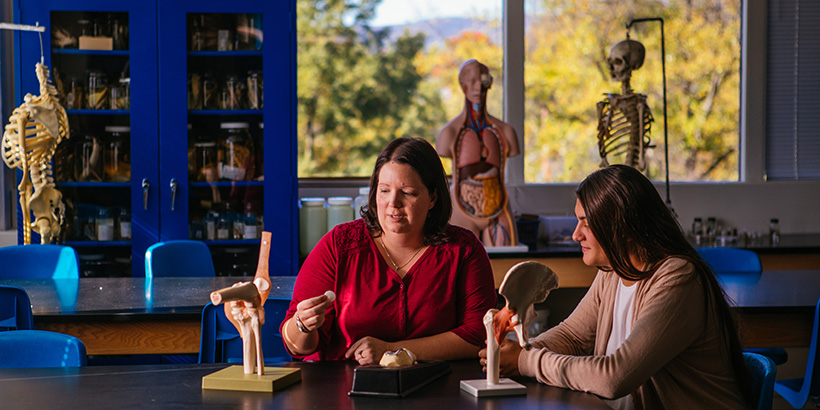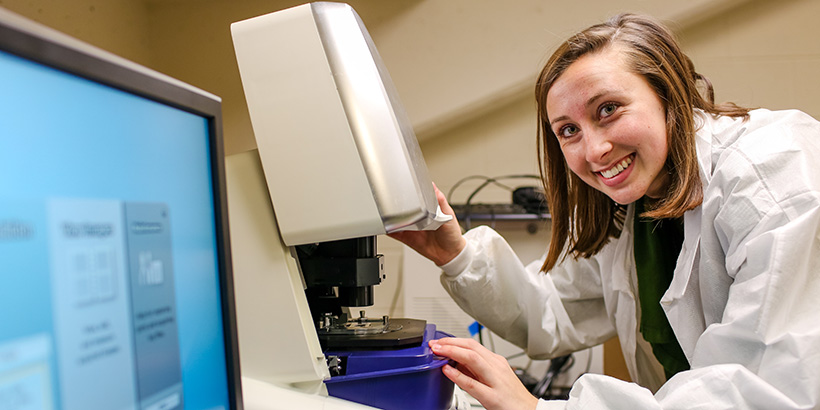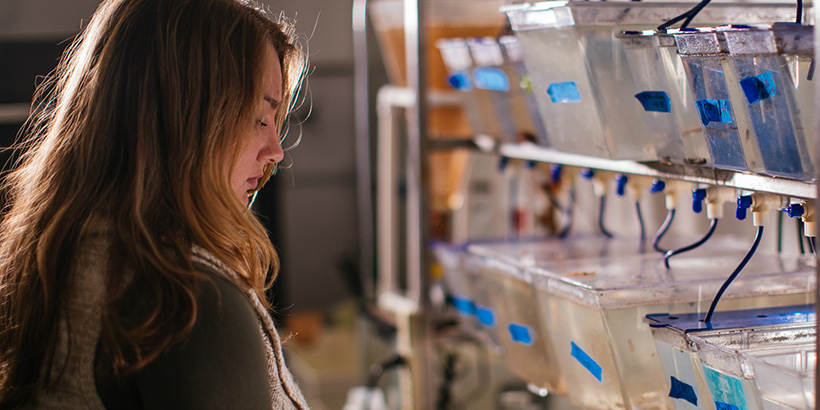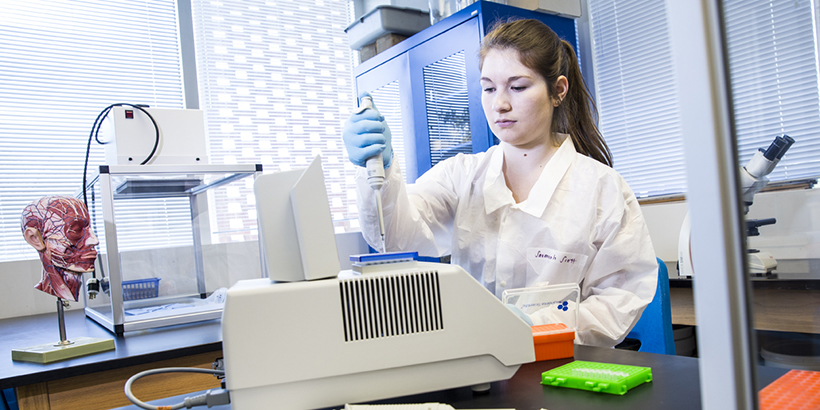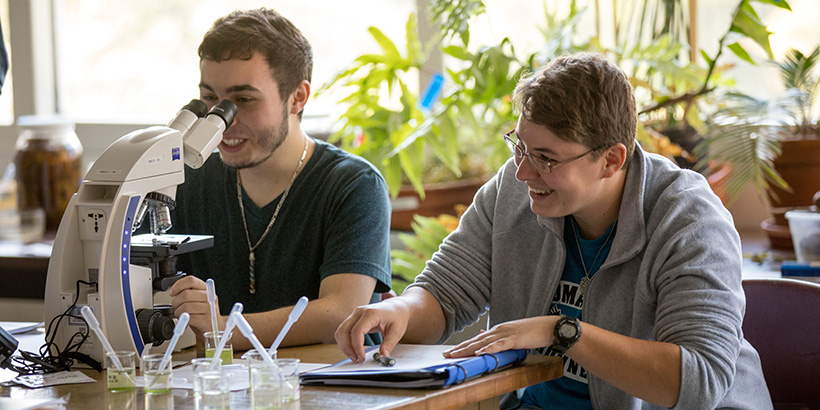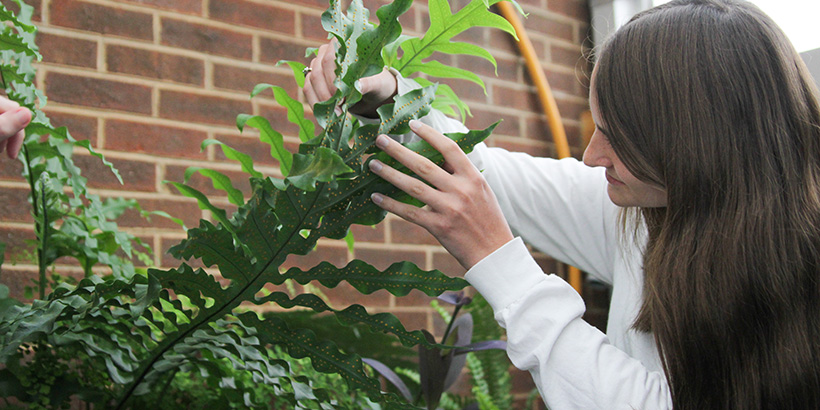 Study Abroad
Move beyond the lab and study in the field with a professor for a month-long immersion into a single course.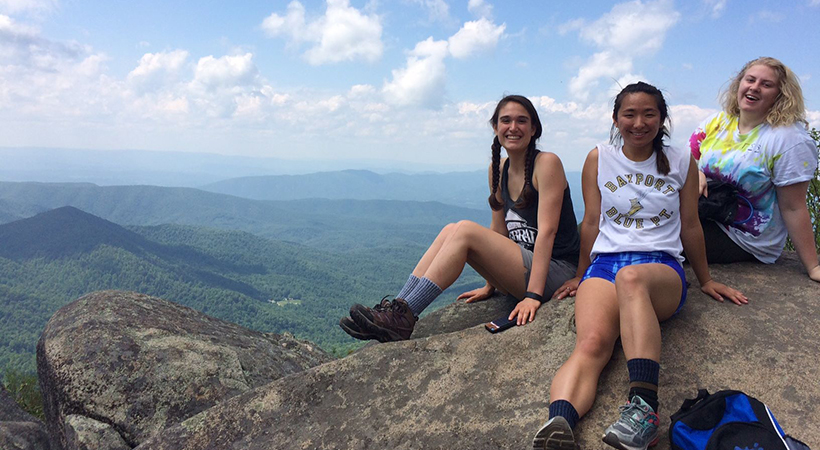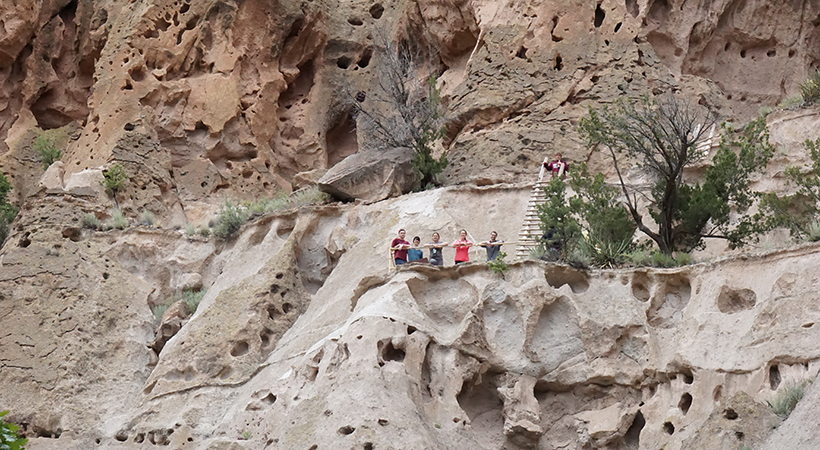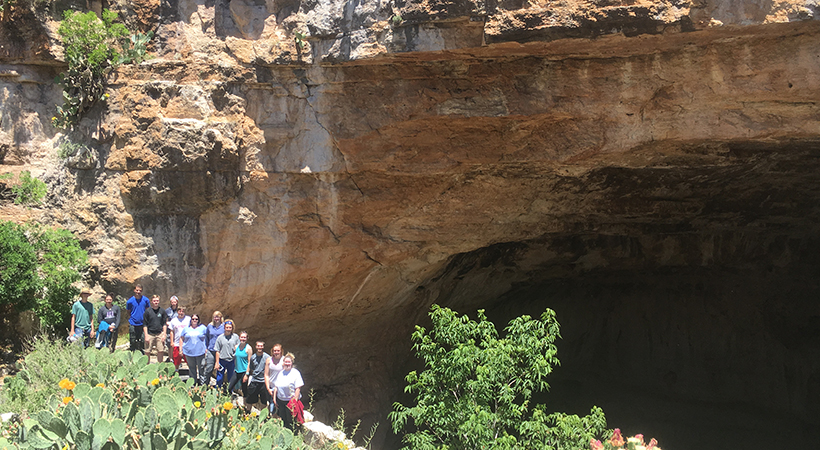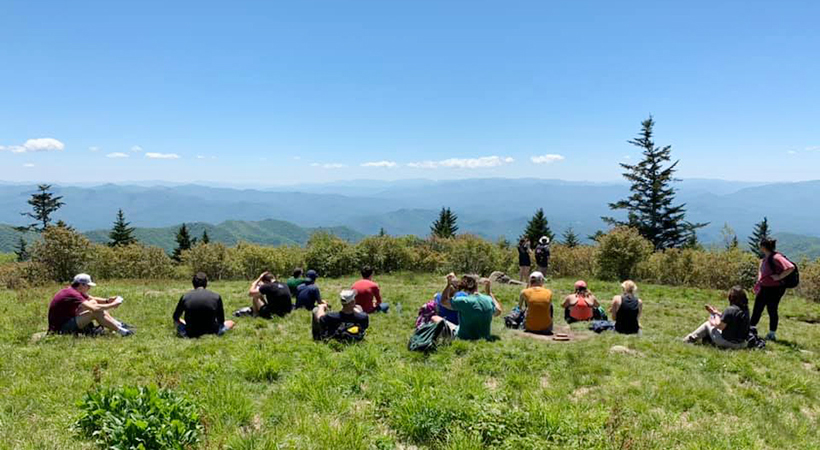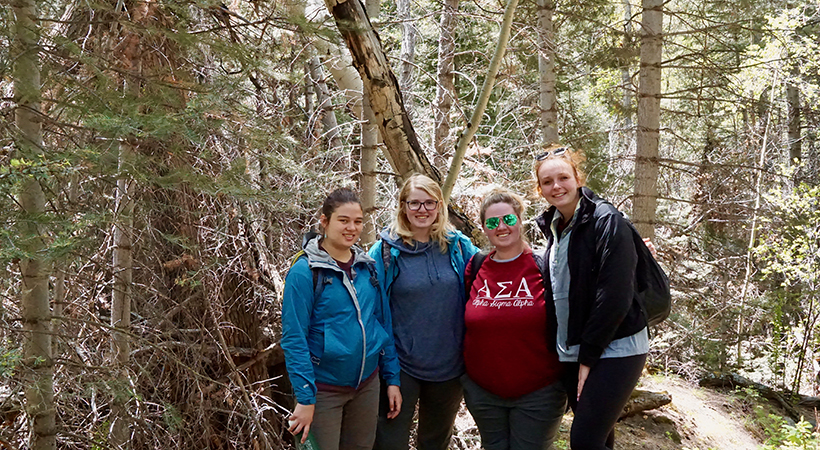 Careers & Outcomes
Our grads go on to great med schools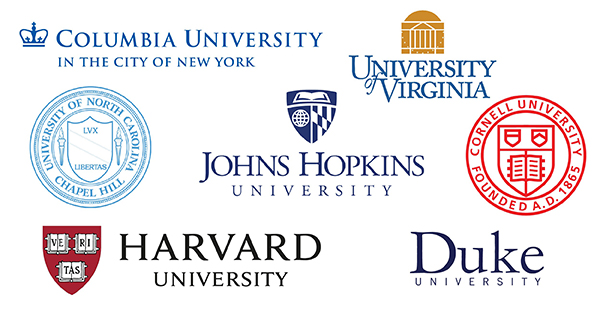 Studying biology on a Fulbright to Europe
Biology major Savannah Scott '17 spent the year following graduation in Vienna, Austria, supported by her Fulbright study/research award. Scott successfully competed against graduate students for the Austria award to become Roanoke's first Fulbright to a European country.
She took courses at the Medical University of Vienna and the University of Vienna, and she worked at the Technical University of Vienna, where she was part of its the collaborative Interuniversity Cooperation Center for Water and Health. Scott assisted with microbial source tracking studies assessing the source of fecal contamination in various surface and ground waters, and she played a large part in developing a sample database with DNA extracts of approximately 150 organisms.
She presented her research in two international research conferences and won an award for her work.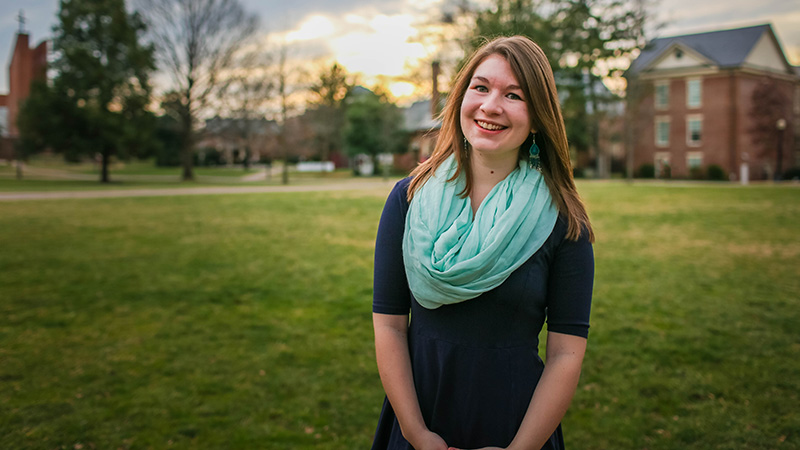 Our grads work at great organizations