Public Health Studies
Available as a major or minor
Public Health Studies reveals how health is related to all aspects of human life and how societies serve the health care needs of people. The course of study will help you find a niche in the health field that matches your own personal passions and will give you an advantage over those who've pursued a purely technical approach to health education.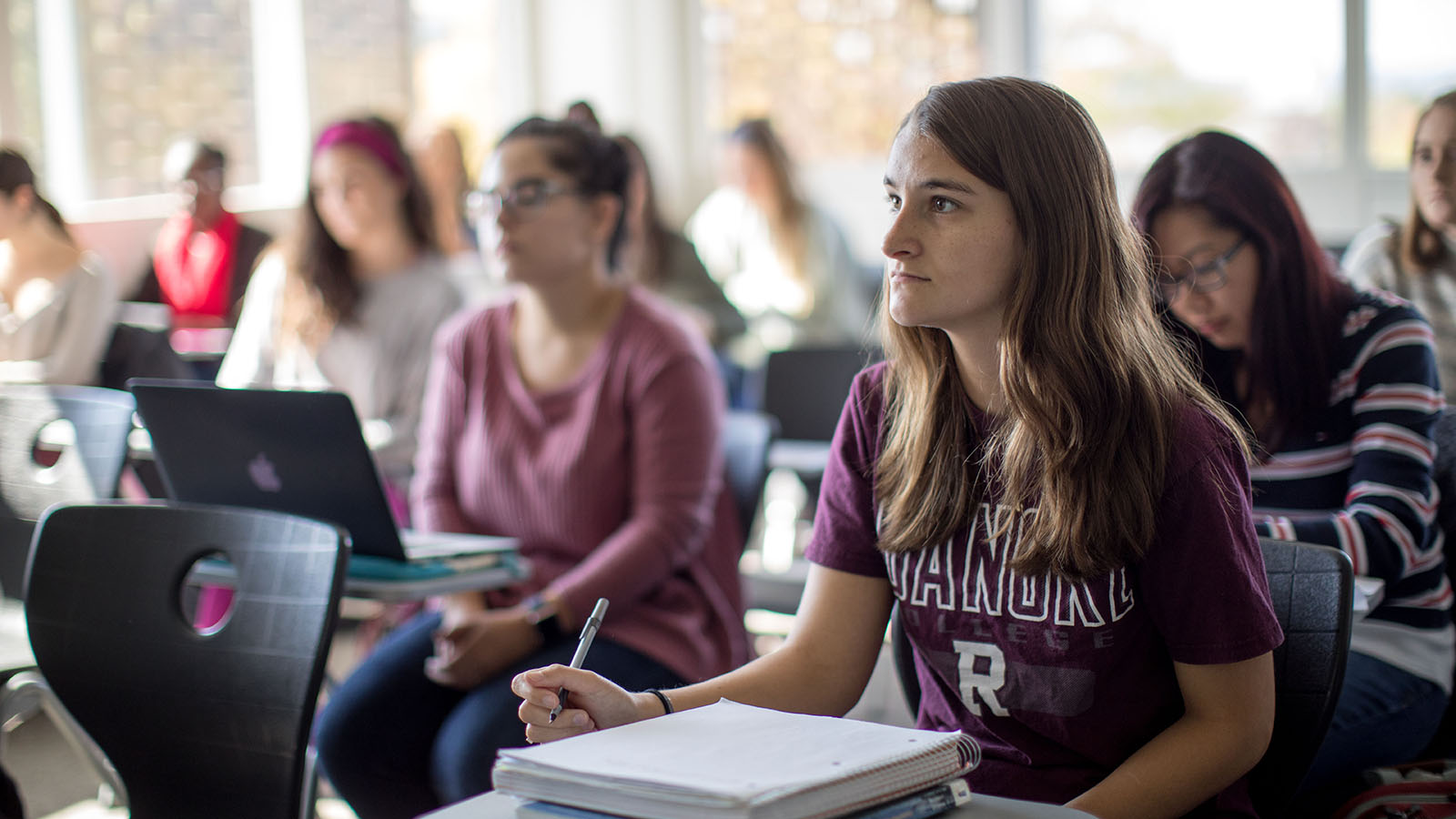 What Makes Roanoke Different?
Our program is an interdisciplinary approach to the health care arena, offering you diverse perspectives on health through courses in both life and social sciences.
Through rigorous investigation and analysis, Public Health Studies provides you with a strong foundation for a range of careers in the health field, such as administration, advocacy, counseling, medical practice, public policy, research and analysis, social work, and occupational and physical therapy.
Roanoke has exceptionally strong relationships with local health care organizations. These partnerships offer you a myriad of opportunities for research and internships in some of the finest health organizations in the Mid-Atlantic region. Practical experience through community projects, internships and research, coupled with strong academic and alumni connections, will prepare you for a top graduate program.
We offer both a major and a minor in Public Health Studies.