Environmental Studies
Environmental studies is an interdisciplinary, community-engaged program crossing the bounds of the humanities, natural sciences and social sciences.
As an environmental studies major, you'll investigate pressing domestic and global environmental problems, gain insight into your relationship with nature, and develop the skills needed to create a more sustainable and just future. In addition to exploring and studying Virginia's forests, mountains and rivers, you'll be engaged in the community and will learn how to make a difference and become an effective problem-solver.
Your experience will be tailored to your interests and professional goals, whether that's working in the field to conserve natural resources, helping to shape policy, or working with a community to enact change. We have multiple interdisciplinary tracks to pursue, including our newest one, environmental justice. We provide opportunities for students to participate in on and off-campus sustainability, community-engaged science, and environmental justice projects. Our connections with nonprofits, government agencies and businesses will set you up with internships and real-world learning opportunities. We also help you develop career-ready skills through a project-based senior capstone where students apply their knowledge towards addressing a real-world environmental issue with a community partner.
You can partner with faculty members to help conduct research and service learning projects both close to campus and across the globe.. You'll have the chance to study environmental issues in places such as the Pacific Northwest, Yucatan, or Kenya with our faculty.
Through environmental studies, you'll gain skills in problem-solving, laboratory and scientific techniques, advocacy, data analysis, geographic information systems, writing and communication, project management and more.
We offer a major and minor in environmental studies.
Environmental Studies
A truly interdisciplinary program, a place to explore your own interests and a beautiful setting for your studies
Partnerships for Conservation
We have great relationships with many conservation focused organizations in the valley and we help students find internships that align with their interests. Recent examples include:
Clean Valley Council
The Appalachian Trail Conservancy
City of Roanoke Parks and Recreation
Community Garden

Carilion Sustainability

Friends Committee on National Legislation

Roanoke Regional Partnership
The ideal time and place for environmental studies
Watch Video
"It is like studying computer science in 1995," conservationist Scott Segerstrom '02 says.
"Roanoke's environmental program was light years ahead of what other schools offered. The professors were wonderful. So much of my time was spent outdoors. It really opened up my mind for different ways of learning."
Whitney Sorge '07, Virginia State Park Ranger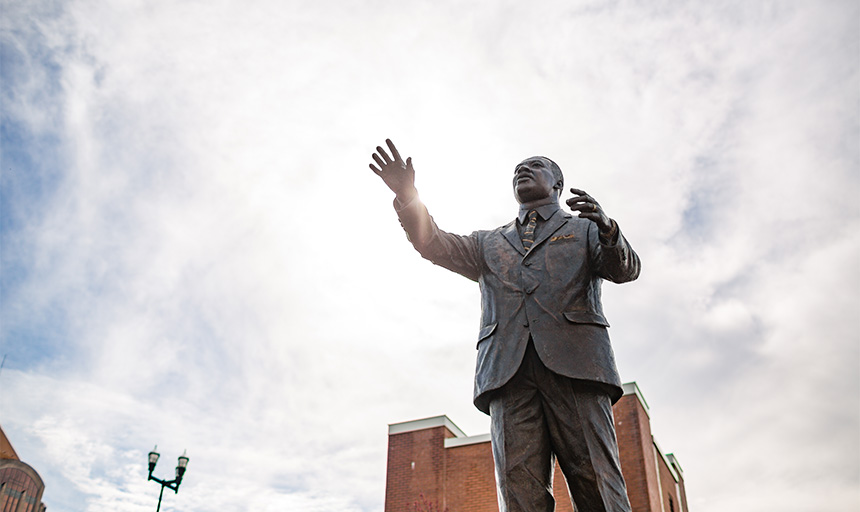 On Monday, students, faculty and staff gathered at the Environment Center for a day of service in honor of Martin Luther King Jr. Day.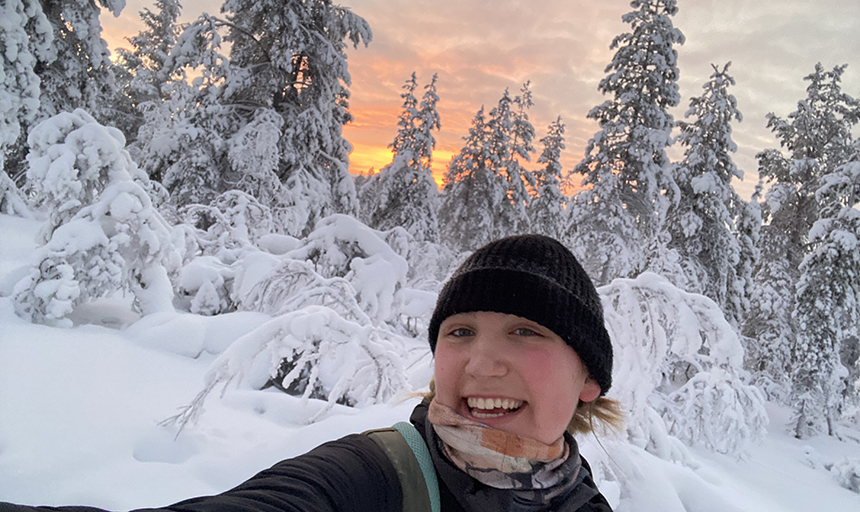 In Finland and France, these student leaders found that their interest in outdoor activities helped them make friends and further immerse themselves in the culture around them.
Learn around the world
Roanoke has semester long, faculty-led programs all over the world called May Term. Students take classes with their professor, go on cultural excursions, experience language immersion and perform service projects. Our most recent trips for Environmental Studies include Mexico, Kenya and India, among others. Learn more.
Work with faculty
Whether your goal is to be out in the field or making a difference in government or the business world, faculty members will prepare you for your future. Through independent study and research opportunities, you'll work alongside faculty and get first-hand experience. Our faculty members are experts on environmental justice, sustainability, water and soil quality, environmental policy, conservation science and more. Their community ties help students connect with local organizations and get them into the real world where they can learn how to make an impact long before graduating
Simme's dedication leads to work with FEMA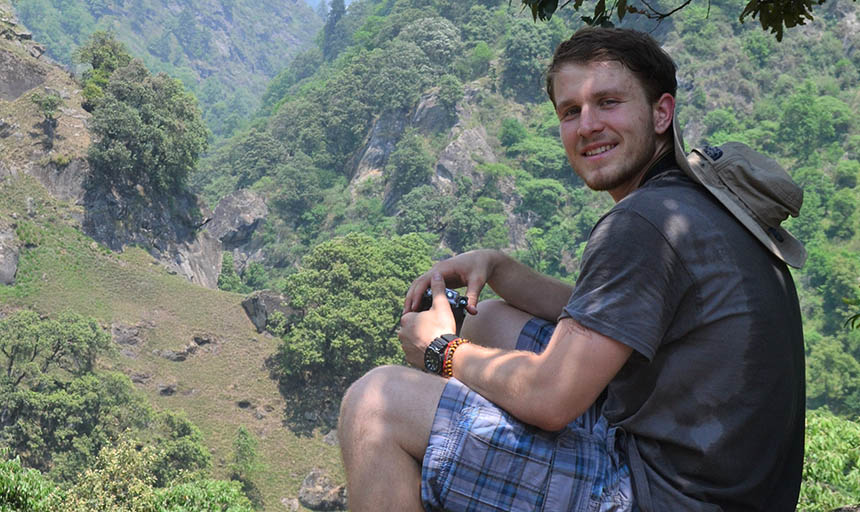 Josef Simme '18 always knew he wanted to work in the environmental field. After graduation, his dedication paid off, and he took a job as an Environmental Compliance Review Specialist with the Federal Emergency Management Agency. Working with FEMA has fueled Simme's passion for the environment. He has discovered a desire to help those struggling after the devastation of a natural disaster. He was recently chosen to be the lead for FEMA's invasive species implementation project and is working toward better informing the public about the dangers of the spread of invasive species.
Sample Course Offerings:
Intro to Environment & Culture
Water and Society
Environmental Justice
Sustainable Cities
Student Organizations
Roanoke College has several student-run clubs and organizations pertaining to Environmental Studies:
Garden Club
Beekeeping Club
Earthbound
Eco-house
Alpha Kappa Chi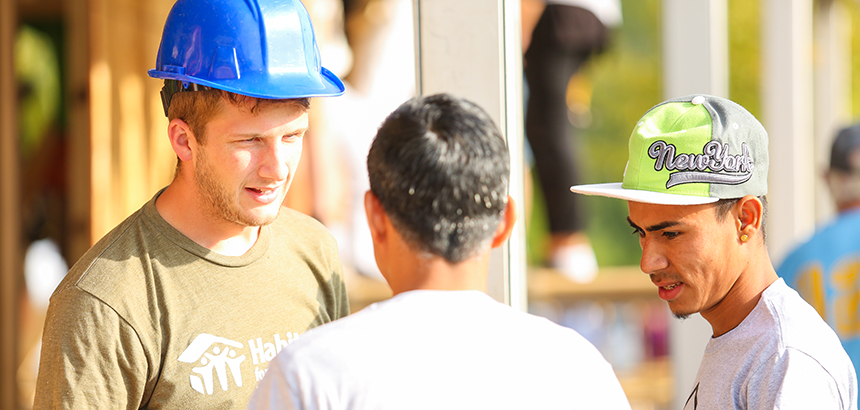 Pierce facilitates meetings with legislators on climate change
Mackay Pierce, an environmental studies major from Bristol, Tennessee, interned with the Advocacy Corps of the Friends Committee on National Legislation, a Quaker-based group. As a grassroots lobbyist, his primary role was facilitating meetings between community members and students with legislators to discuss climate change issues. Putting his passion for the environment to work, Pierce met with a variety of legislators, including the staff of both U.S. Senators from Virginia.

Pierce believes the future economy for the Appalachian coal communities will look very different from the past. "In my opinion, the biggest driving force will be a return to localization," Pierce said. "I think the future will highlight the natural resources most readily available: the mountains as a recreational asset."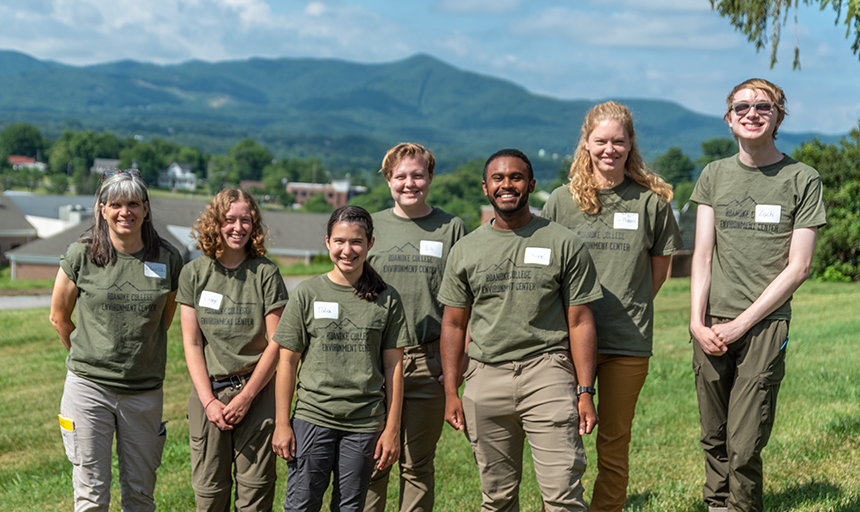 We invite the college community of students, staff, and faculty to visit and learn about The Environment Center (EC) at this open house event.
Date | Time: Friday, March 31, 2023 | 2:30 PM
Location: The Environment Center on Kime Lane on Elizabeth Campus