Sociology
Sociology encourages you to ask critical questions about social issues and prepares you to become an agent of change.
Students majoring and minoring in sociology acquire a broad understanding of social justice with emphases on the sociological perspective, and critical sociological thought and methodology. Through the focus on intersectionality and inequality in the program, you will learn to recognize the continuing sources of social inequality; explain the important influence of culture, social structure and social processes on human behavior; and develop an awareness of and appreciation for cultural diversity. The Sociology Department's small class size and many opportunities for independent research and community engagement projects ensure that you will receive one-on-one attention and develop strong working relationships with faculty who will strive to help you make meaningful connections across the curriculum.
Recent grads are working in a range of positions in business, education, government, social services and law.
We offer both a major and a minor in sociology.
Summer Scholars
Undergraduate Research and Creative Works Crowdfunding
Summer Scholar crowdfunding supports our students! Your support will help students explore their passion as they work with a faculty mentor on campus during the summer. In addition to working on the project, students participate in weekly academic workshops and social events as a community of scholars.
Globalization and Health in Palau
Roanoke grads have gone on to prestigious graduate programs at schools like Washington and Lee, University of Virginia and the University of North Carolina at Chapel Hill.
Learning through service in Belize
Sample Course Offerings:
SOCI 277: Politics in Art
SOCI 277: Sociology Goes to Bollywood
SOCI 277: Exploring Ghana
PHST 208: Introduction to Public Health

View all courses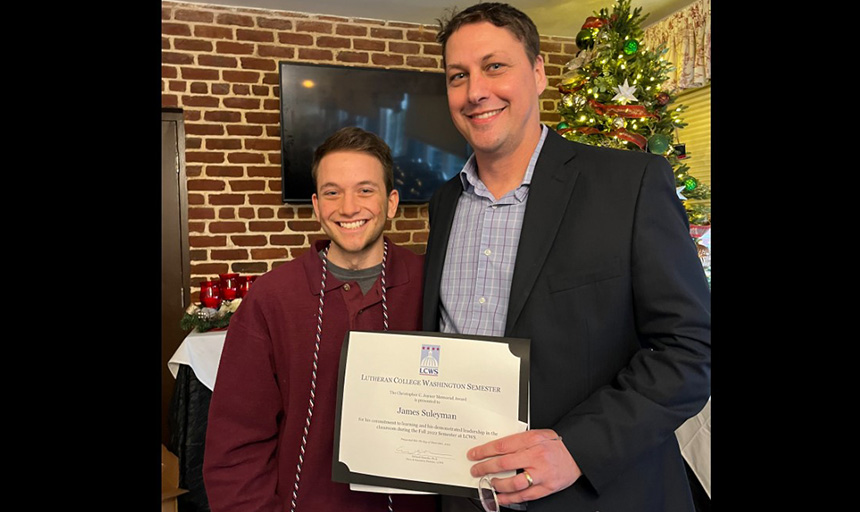 The criminal justice and sociology double major was nominated for the award by his classmates and professors in the fall semester of the program.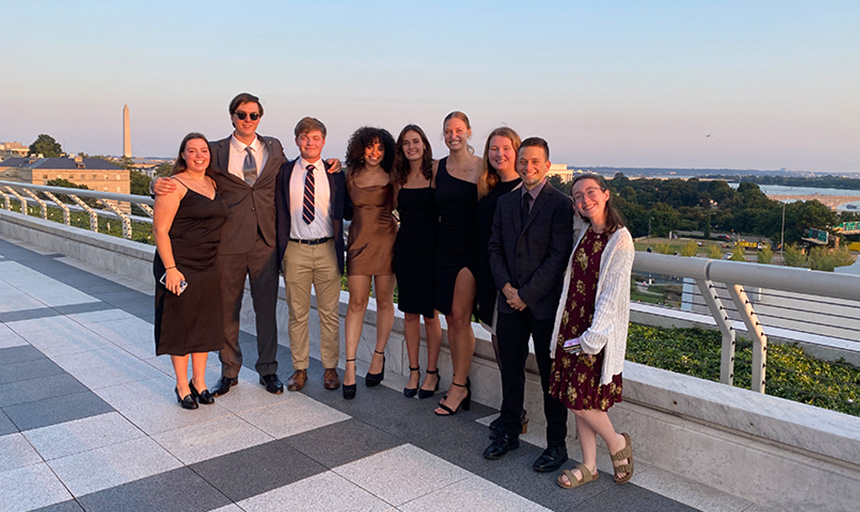 Ten students are living and working in D.C. this semester as part of the Lutheran College Washington Semester program that Roanoke College helped create.
Professors Share Their Expertise
The influence of nature on culture and social systems
Dr. Daniel Sarabia examines how natural phenomena have influenced the evolution of human societies and contributed to social system crises over the past 5,000 years in his co-authored article, "Nature-Culture Relations: Early Globalization, Climate Changes, and System Crisis."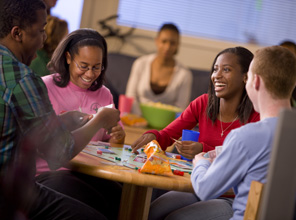 How narratives shape American national identity
Professor Shannon Anderson explores how key national narratives-the 'melting-pot,' Anglo-Protestantism and cultural pluralism/multiculturalism-create and perpetuate our national identity in her book, "Immigration, Assimilation, and the Cultural Construction of American National Identity."
May Term trip sparks student's interest
Alexandra DeLaricheliere '14 found her passion for sociology while on a May Term trip to the Pacific island nation of Palau, where she was part of a team of students studying nutrition and health. When she returned from Palau, she worked with Dr. Chad Morris to expand on their field research on childhood nutrition. She and Dr. Morris are co-authoring a book on the subject they hope will be published soon.
Alex was inducted into Phi Beta Kappa, and graduated with honors with a major in sociology and a concentration in anthropology. She's now in the applied anthropology graduate program at the University of South Florida.
Professor Kristi Hoffman | Sociology
As a part of her Criminology and Intimate, Marital and Family Relationships courses, Kristi Hoffman, professor of sociology, offered a service learning component. Students spent ten hours each semester volunteering at the Bethany Hall Recovery Home for Women in Roanoke, a residential treatment facility that helps women recover from substance abuse. Hoffman believes the Bethany Hall project dispels many stereotypes about drug offenders. "By being involved with the project, students develop a sense of empathy that they cannot get from a textbook," Hoffman says.
Shelly Cooke became involved with the Bethany Hall project as a part of a criminology class, caring for children while their mothers were in group therapy. Cooke says that it was an experience she will never forget. "The aspects of everyday life that these children have to deal with never crossed my mind when I was their age," she says.
Student's love of sign language drives research in Ireland
Three years ago, Chelsea Schafer '18 learned a new language - American Sign Language. She grew to love sign language and the deaf culture, and an experience at her church further sparked her interest in this unique population.

"When a deaf couple joined our church, I realized I wanted to research how churches could minister to the deaf, a group that is normally forgotten about," said Schafer, a sociology major. In the spring semester of 2017, she studied in Ireland, where she researched how deafness and religious experiences interact. She also learned Irish Sign Language. Schafer hopes her research will equip churches to better minister to the deaf and hard of hearing populations.
A passion for service
Sarah Thompson has long wanted to serve others, that's part of what attracted her to sociology. While at Roanoke, she realized she could combine service and study: she conducted an internship at the Roanoke Refugee and Immigration Services. She then spent one summer working with children in Belize and another summer working with children in Ireland. Thompson graduated in 2011 with a major in sociology and a concentration in gender and women's studies. After graduation, she taught elementary school for two years in China. Thompson is now in Brussels in the University of Kent's graduate program in International Development.