Pre-Veterinary Medicine
Available as a pre-professional program
At Roanoke College, we help you check all the boxes to prepare for graduate school in veterinary medicine. A rigorous preparation in the sciences, along with a strong liberal arts background and access to clinical experiences and research opportunities, will give you an edge in gaining admission to top-quality graduate programs across the country.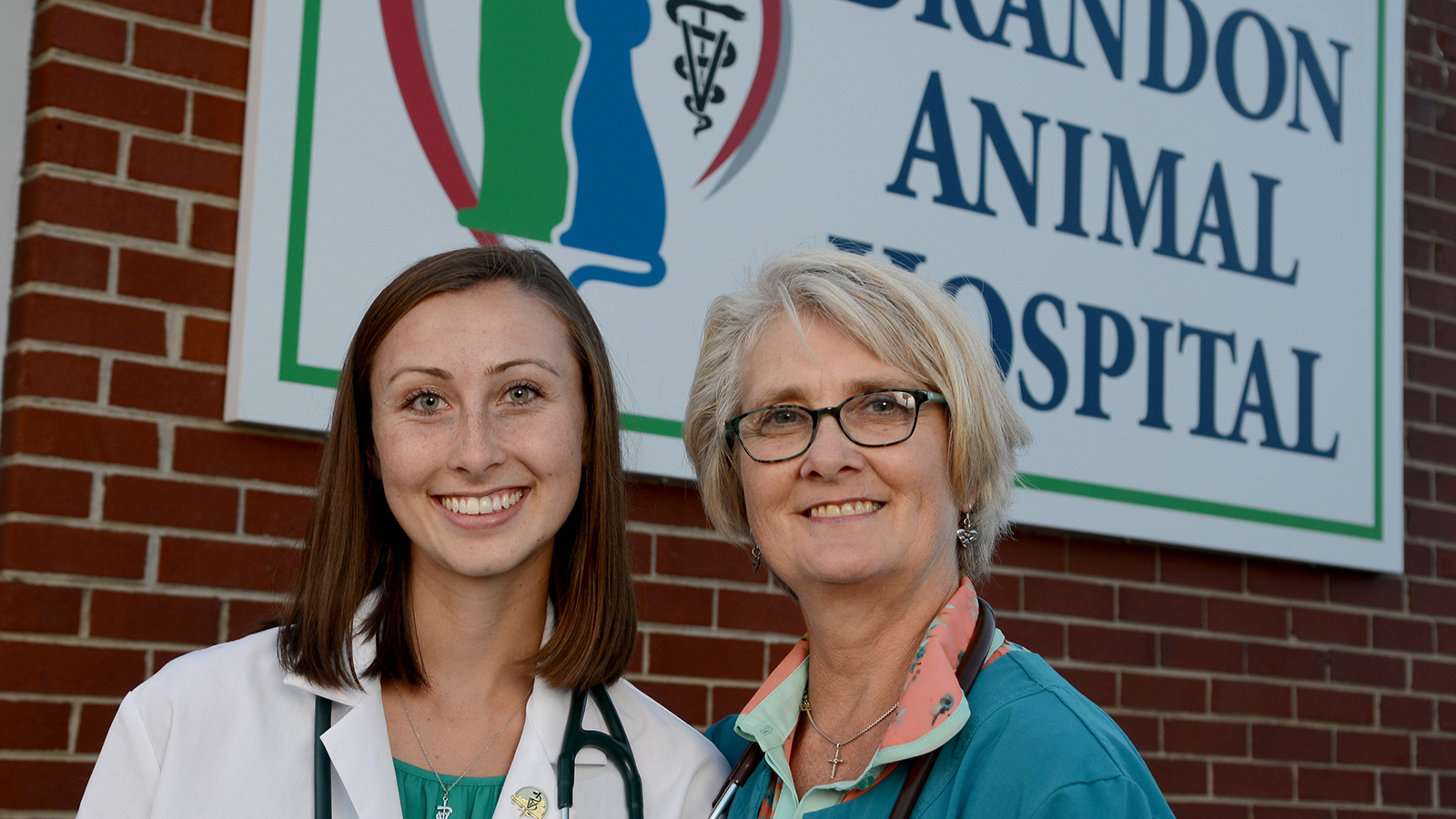 To practice veterinary medicine, you must graduate with a Doctor of Veterinary Medicine degree from a four-year program at an accredited college and obtain a license to practice. Most states require passing the North American Veterinary Licensing Exam and an exam on state laws and regulations.
Admission to veterinary medicine programs is very competitive. All programs require considerable undergraduate work, typically one year each of biochemistry, biology, English, math, organic chemistry, physics and social sciences. Applicants should demonstrate their interest, knowledge and commitment to the field by completing an extensive number of hours in a veterinary setting prior to application.
Here at Roanoke, students in Pre-Veterinary Medicine take part in the Health Professions Advising Group (HPAG), which is specially designed for students interested in careers in a variety of health fields. Faculty advisors work with you every step of the way, helping you select appropriate coursework and prepare for admissions testing, draft personal statements and develop strategies for professional school interviews.
You'll be encouraged to complete significant internships with health care professionals in their chosen fields. You'll also have the opportunity to participate in a wide variety of high-level research projects at Roanoke.
We offer a pre-professional program in Pre-Veterinary Medicine to eligible students of all majors.