Robotics opportunities for RC students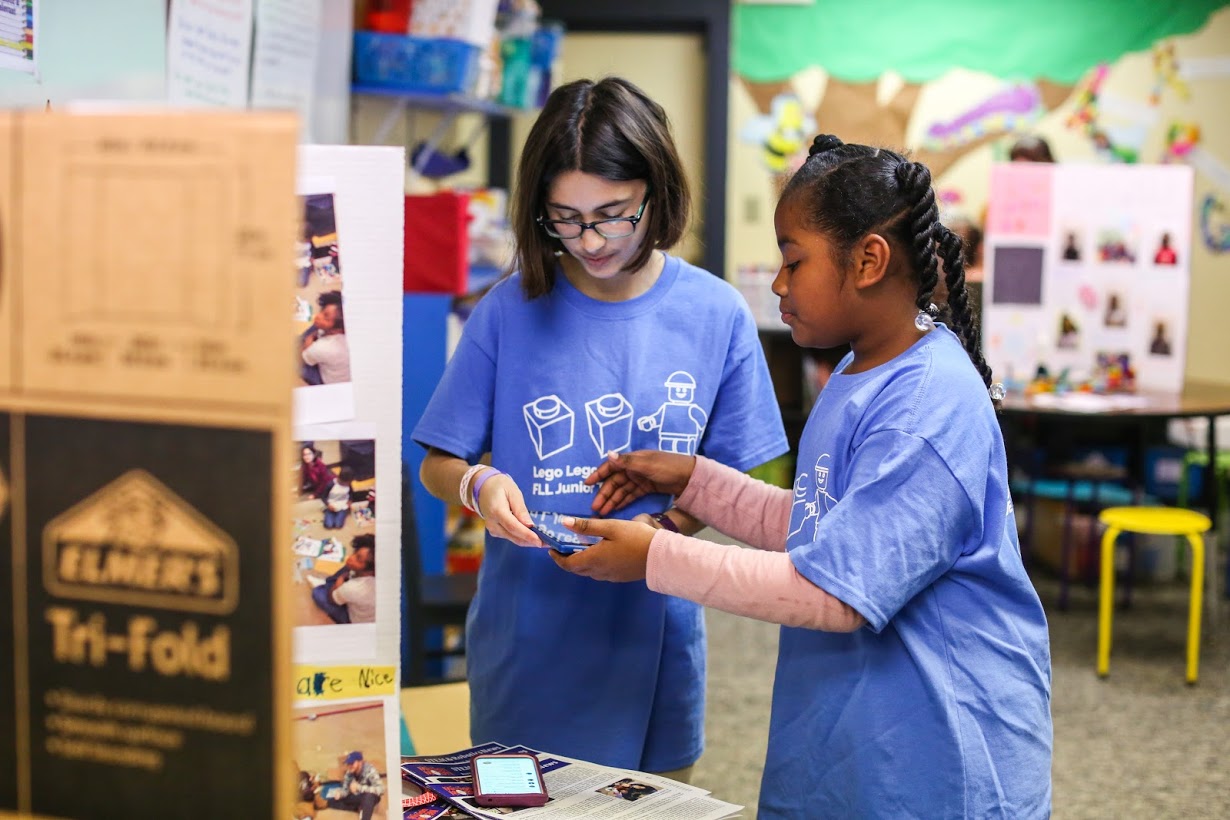 Are you ready for robots? Here's the plan for academic year 2019-2020:
Courses:
INQ 110: Diversity and Inequality in STEM is available for new freshmen in Fall 2019. Students enrolled in this course will coach an FLL Jr team at one of two afterschool programs with lots of underserved kids.
INQ 260: How People Learn will be available for enrollment in Spring 2020. Students in this course will have the option to coach FLL Jr teams at a local elementary school.
Other opportunities:
Saturday Scrimmages: Every Saturday in September-November, we'll have FLL teams practicing on campus. Roanoke students who'd like to help coach/mentor are welcome! You can come once, but we're betting you'll want to come back every week!
Students interested in doing STEM and/or robotics outreach will have several opportunities each semester for "one-off" outreach events. In Spring 2019, we went to the Mini Maker Faire and Celebrate Robotics. Stay tuned for where we're going in 2019-2020!
Got questions? Please get in touch with Dr. Sarisky (sarisky@roanoke.edu).
Learn More about Roanoke College