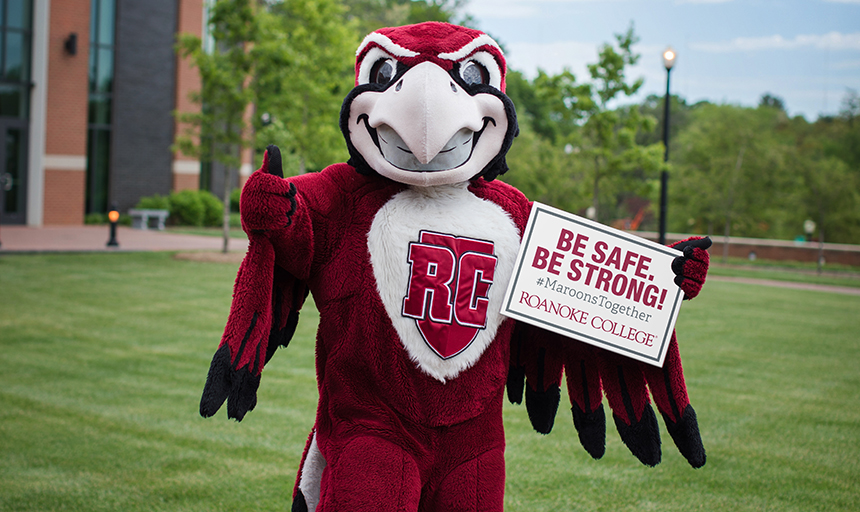 May is Mental Health Awareness Month
In conjunction with Mental Health America's campaign, Student Health and Counseling Services along with Residence life, are challenging Roanoke College students, faculty and staff to actively engage in caring for their mental health.
Each week during the month of May we will have a different challenge. Post your progress on social media using the hashtag #MaroonMentalHealth. Each post will enter your name into a weekly drawing to win a prize. We hope to help you by providing tools that enable you to maintain positive mental health during these challenging times.
Last month, Kayla Coursey won the $50 Amazon gift card as the winner of the Stress Relief Challenge. Coursey said she is fortunate to live on a farm and is making the most of having a sanctuary nearby.
"I'm working on an herb garden, playing with my dog, and using my sewing skills to help my neighbors and my mom's workplace," Coursey said. "My mom's a pharmacy tech at UVA and continues working regular hours onsite." Check out her video below.
We are excited to see what you do!!
Follow Roanoke College Health and Counseling on Facebook and Instagram.