Pre-Ministry
Available as a pre-professional program
The most important requirement for students heading to seminary or graduate study in religion is a well-rounded education. The general education curriculum at Roanoke College provides that.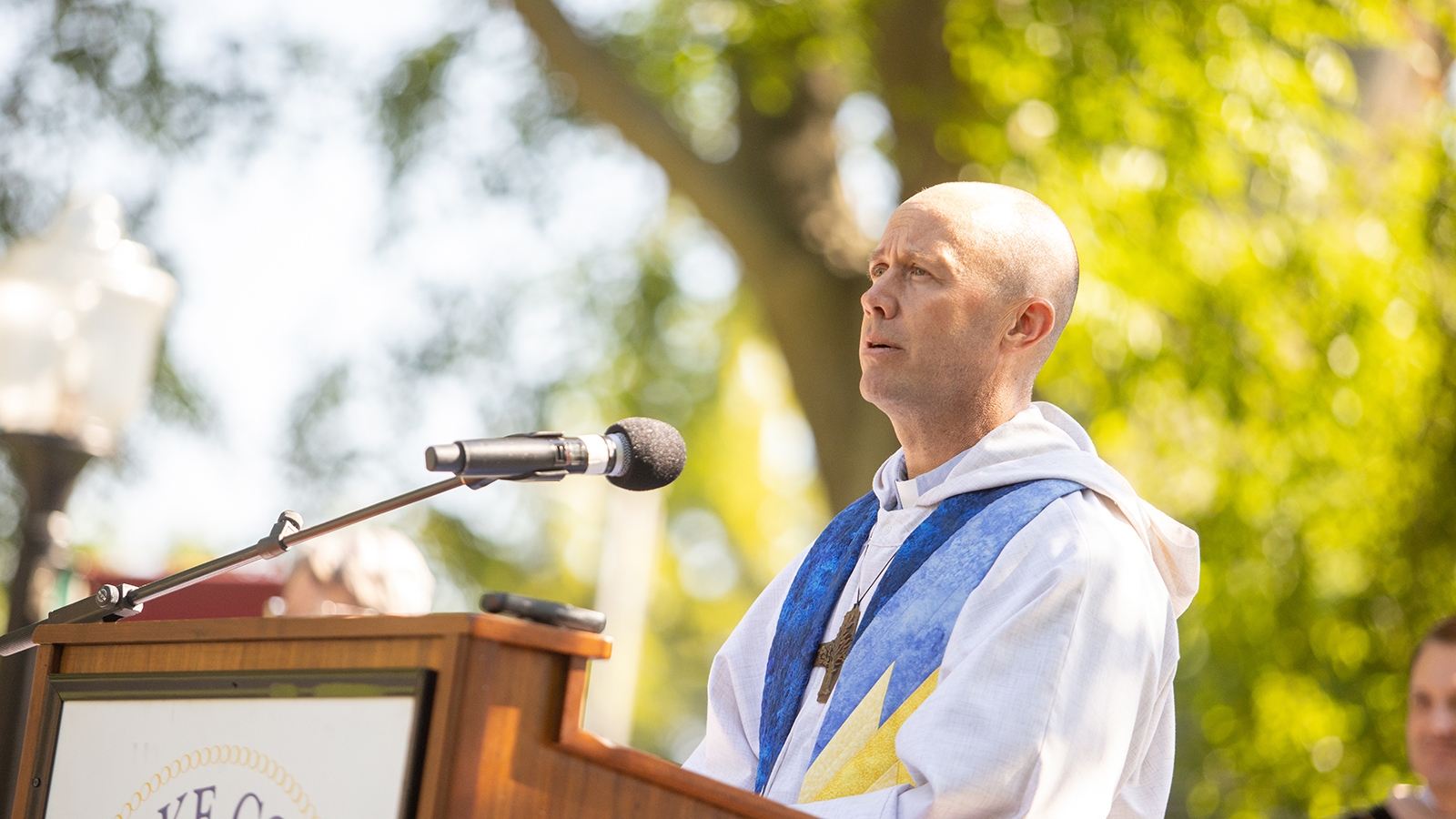 Come join the Religion and Philosophy Department for bagels with schmear, coffee and good conversation!

Date:

September 27, 2023

Time:

9 - 10:30 a.m.

Location:

Morehead/Chalmers Covered Patio
Our program helps students gain an important grasp of the history of philosophy and an introduction to the various fields of religious study — sacred texts, history of religions, religion and society, and theology. Knowledge of these fields is often presupposed for seminary training and graduate school.
If you plan to attend seminary, our experienced faculty in the Religion and Philosophy Department and our Dean of the Chapel stand ready to help you.
We offer a pre-professional program in Pre-Ministry.