Music Studies
Our music program provides a nurturing and creative home for you, whether you want to focus on performance, composition, or research into the theory and history of music.
The music program provides a dynamic and creative home for students who wish to focus on music performance, composition or research. Our faculty are active in their fields, regularly performing, publishing and debuting new work. Our Resident Artists provide high-caliber instruction in their specialized performance areas. Our curriculum is designed to give you a foundational education with courses in history, theory, and musicianship.
You'll get a wealth of musical experience in and out of the classroom. Music students are required to perform in ensembles and take lessons to further their performance education. You'll find quite a range of music here in the Roanoke Valley, from classical and jazz to folk and bluegrass.
Roanoke music students have recently pursued graduate studies at the Aaron Copland School of Music, Carnegie Mellon University, Pomona College and University of Chicago. Music graduates are working as professional performers and teachers, as well as in fields as diverse as mental health counseling and wilderness engagement.
We offer a concentration in music studies.
Musician-Composer-Researcher Brings Creative Talent, Theory to Classroom
An understanding of how other musicians practice their craft can help enrich the experiences and work of students. Dr. Gordon Marsh, professor of music at Roanoke College, provides a unique classroom experience by being a musician, composer, and a researcher. In his research, he studied the works of Alfred Schnittke, and developed "a theory of understanding how Schnittke approaches musical form." In his compositions, Dr. Marsh writes for many instruments other than his own. When doing so, Dr. Marsh says that, "it's empathy, it's identification, it's knowledge, it's understanding, it's research."
Roanoke offers outstanding performance opportunities on campus, in the community and through concert tours.
You'll find a wide range of musical experiences at Roanoke
Choirs
Both the Roanoke College Choir and the Oriana Singers are recognized for their beautiful sound, and they often collaborate with professional musicians to provide outstanding concerts.
Instrumental Ensembles
The College's jazz, wind and chamber ensembles offer students the chance to rehearse and perform music ranging from a Count Basie big band tune to a classical masterpiece.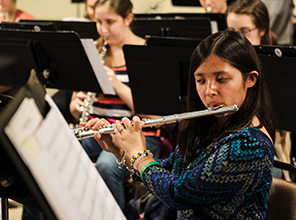 Internships
Music students have recently interned at Mill Mountain Theatre, Roanoke Symphony Orchestra and Flat Five Press and Recording Co.
Independent studies
We encourage you to pursue your research and creative interests projects. Recent topics include computer-assisted composition, old-time mountain music, music education in early childhood and 21st -century song cycle.
International travel
Our choirs tour locations both domestic and abroad. International destinations have included Italy, France, Ireland, Germany Brazil, England, Scotland, Wales, the Netherlands, Belgium and the Czech Republic.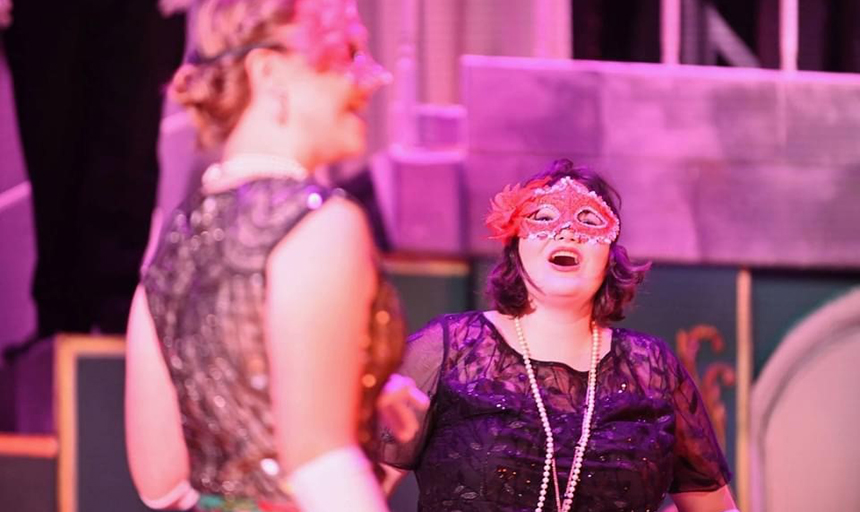 Annalee Thompson, a history major, hopes to follow her 'true calling' of music after years of voice lessons and five weeks at a renowned opera program.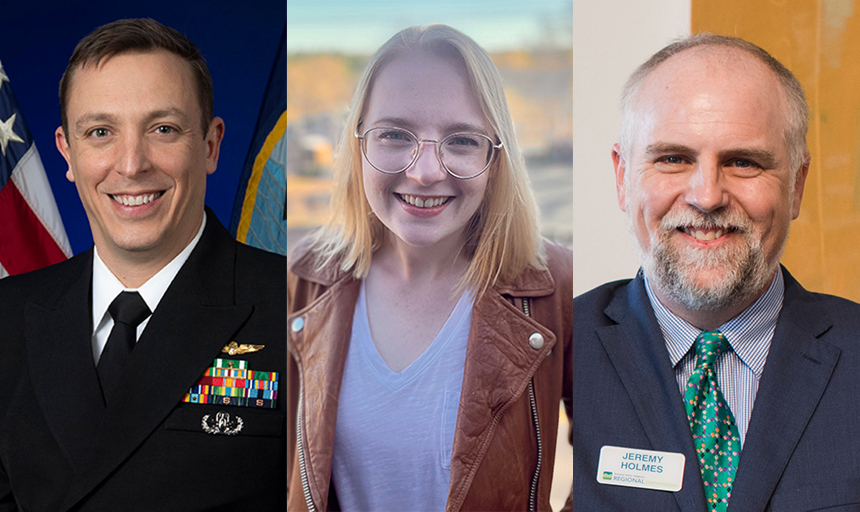 Maroons are newsmakers! Read about the latest accomplishments of Roanoke alumni.
Sample Course Offerings:
MUSC 150: Fundamentals of Music

MUSC 240: Music and Culture

MUSC 262: Music History II: 1700 to 1900
We offer lessons!
Looking to take your performance to the next level? Want to learn a new instrument? We offer a full range of applied music instruction no matter what major you are. Lessons can be taken for credit or for fun! Check out lessons and instructors.