Sport Management
Every business is a team and every team needs a coach.
Our sport management majors are leaders ready and able to fill a variety of roles within the businesses of sports, ensuring success with a fundamental understanding of administration, marketing, facilities management, budgeting and personnel.
You'll gain practical, hands-on experience through internships with municipal parks and recreation departments, amateur and semi-professional sports teams, special event promoters, and television broadcast entities.
Through interaction with industry professionals and engagement in a challenging curriculum, you'll be prepared to pursue a career as a publicist, manager or agent, or to hold management positions in the sports industry.
We offer a major in sport management.
Our grads work at great organizations.

Passion for Sports, Work Ethic Leads to Job in NBA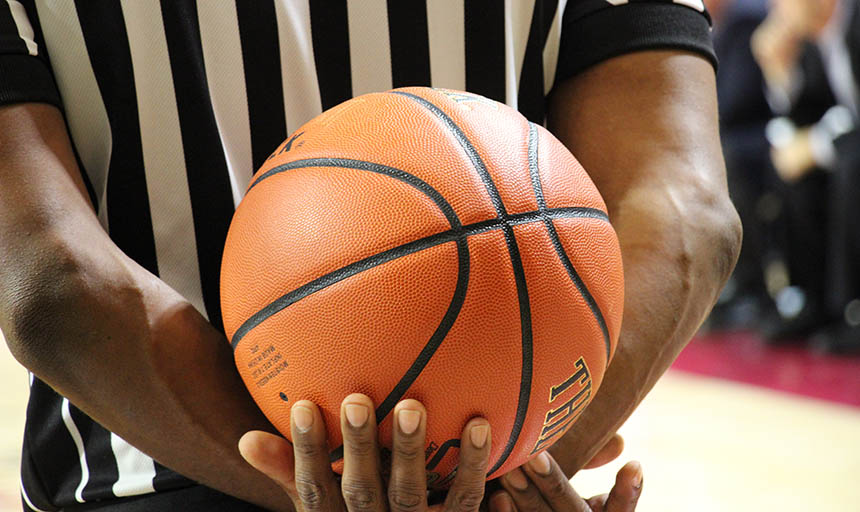 Economics major Jimmy Bradshaw '13 has taken a job with the Washington Wizards as a video coordinator and playing development assistant. After playing basketball at Roanoke, he worked at Lehigh as assistant with the men's basketball team while earning a masters degree in economics. He scored an internship with the Wizards and was employed full-time a year later. "I've always wanted to do something with sports...the NBA is tough, but that's the ultimate dream," Bradshaw said.
Sample Course Offerings:
HHP 207: Health Fitness Concepts
HHP 225: Contemporary Issues in Sport Management
HHP 315: Behavioral Perspectives in Sports

View all courses
Firsthand experience builds knowledge and confidence
Watch Video
"It was great as an intern knowing I'd completed many of the activities of an Athletic Director." --Tyler Akers '13
Because of Roanoke's history of hosting more than 50 NCAA championships, sport management majors can participate in the coordination of a fully functioning, national sporting event.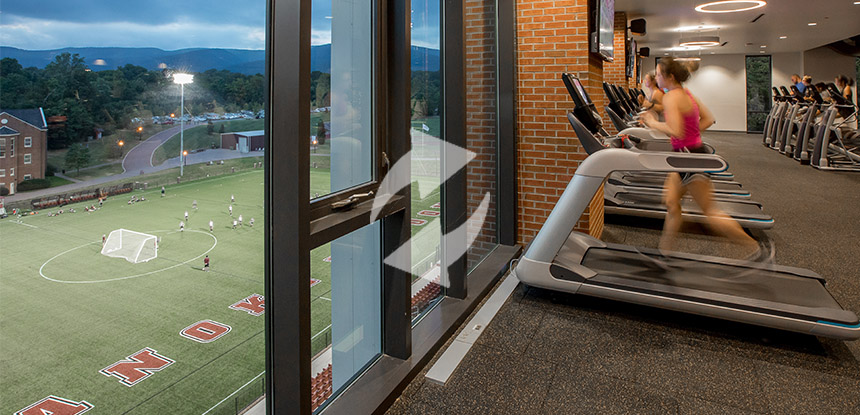 The Cregger Center is the Home of Sport Management See it in Virtual Reality Video
When viewing with a phone or tablet (recommended, requires Youtube app), hold the device out in front of you and turn your body to look in all directions. When using a desktop computer, click and drag the mouse inside the video to look in all directions.

View on Mobile (requires YouTube app)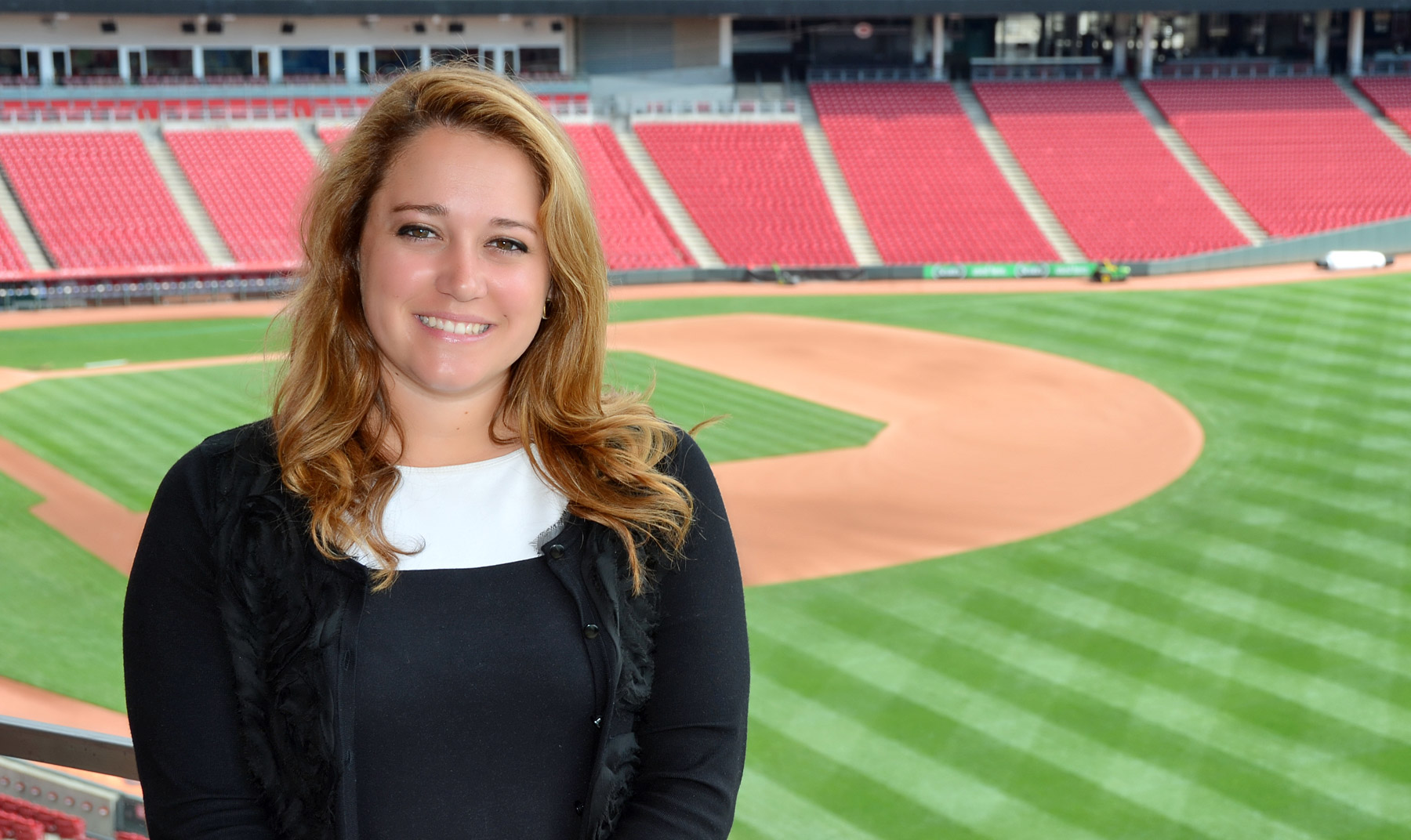 Alumna scores with Cincinnati Reds job
Megan Hewett's desk overlooks first base of Great American Ball Park, home of Major League Baseball's Cincinnati Reds. It's a prime view for Hewett '12, who majored in sport management at Roanoke, and now is Fantasy Camp coordinator and alumni coordinator for the Cincinnati Reds Hall of Fame and Museum. She organizes the Reds Fantasy Camp, held each year in Arizona, and coordinates activities for alumni Reds players.

Roanoke sparked Hewett's interest in sports world work. She often finds herself quoting her mentor, Roanoke health and human performance professor, Dr. John Creasy. "After sitting in on just one of Dr. Creasy's classes, I felt the passion he had for sports and his students," she said.
Strong mentoring leads alumnus to career in athletics
Adrian Dowell's resume reflects his strong passion for the business of intercollegiate athletics, one that evolved during his years at Roanoke. The former men's basketball team captain has worked at the NCAA National Office, at West Virginia University and currently, at Creighton University, where he serves as assistant athletic director and senior director for development. Along the way, he earned both an M.S. in sport management and an M.B.A.
Dowell '08 says his passion for intercollegiate athletics developed on- and off-court, with the help of athletic and academic role models that include Director of Athletics Scott Allison and Dr. John Creasy, health and human performance professor. As a result, "upon graduation, I was prepared to enter this industry," Dowell says.