Our Community
We're lucky to be part of such a diverse and welcoming community, and are committed to enhancing the lives of its citizens and the learning of our students. We want to connect our school and community in ways that benefit all parties. We encourage students to participate in the rich experiences the Roanoke Valley has to offer, and invite community members to participate in the life of the College through lectures, athletic events, and artistic exhibits and performances. We'd like to build on relationships offered by businesses, government agencies and nonprofits to provide our students with internships and service-learning experiences, and offer the support of our faculty, staff and students to help strengthen community organizations.
We believe the Roanoke Valley can be a laboratory for student/community learning and engagement. To that end, we are working to broaden our relationships with citizens in the Valley and strengthen partnerships with its many organizations:
We welcome the community to our many lectures, exhibits and performances.
We focus College resources where they can best help address local issues.
We encourage faculty to engage students in local fieldwork and urge students to participate in service projects that will benefit the community.
We work with local organizations to provide internships for students and employment for graduates.
We work with local entrepreneurs to strengthen their ventures and act as mentors to student entrepreneurs.
Upcoming Events
As part of the College's Martin Luther King celebrations, Dr. Fanchon Glover, Chief Diversity Officer for William and Mary, will be speaking on the week-long theme of "Pushing Back to Push Forward."
Date | Time: Monday, January 20, 2020 | 7:00 PM
Location: Colket Center Wortmann Ballroom
Come learn about environmental education programs offered by the James River Association.
Date | Time: Tuesday, January 21, 2020 | 12:00 PM
Location: West 117
The RC Film Club will be having their calendar session for the spring 2020 semester.
Date | Time: Tuesday, January 21, 2020 | 7:00 PM
Location: Miller 112
A rich publisher meets a stupid but very kind person. Publisher planned to laugh at him, but it so happened that this person was the only one who stayed with him when publisher's life began to crumble.
Date | Time: Wednesday, January 22, 2020 | 6:00 PM
Location: Lucas 125
Building Maroon Student Leaders for the 21st Century
Date | Time: Wednesday, January 22, 2020 | 7:00 PM
Location: Colket Center - Wortmann Ballroom
Roanoke students are serving the community through local nonprofits, including:
Samaritan Inn
Roanoke Rescue Mission
Micah's Backpack
West End Center
Head Start
Lincoln Terrace Elementary School
Star City Foundation
Family Promise of Greater Roanoke
Habitat for Humanity
Commonwealth Catholic Charities
Thank you for offering our students internships
We all pitch in.
Watch Video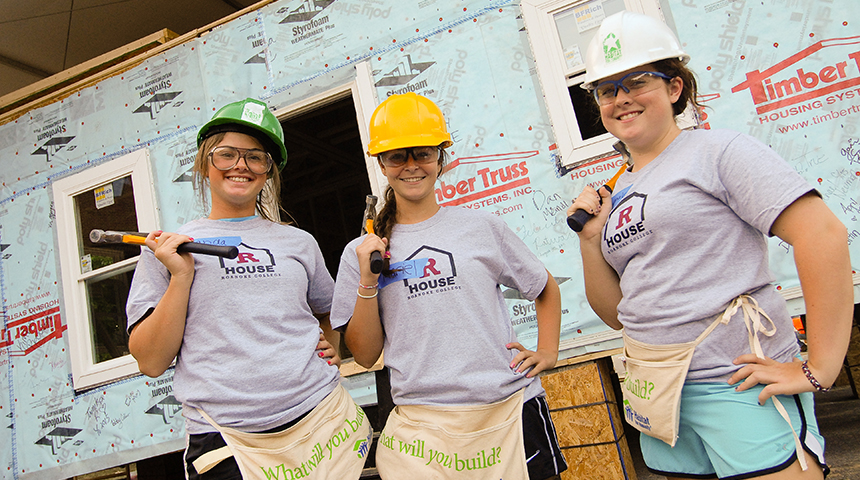 Each year, Roanoke students work with the local Habitat for Humanity affiliate to build a home for a needy Roanoke Valley family.