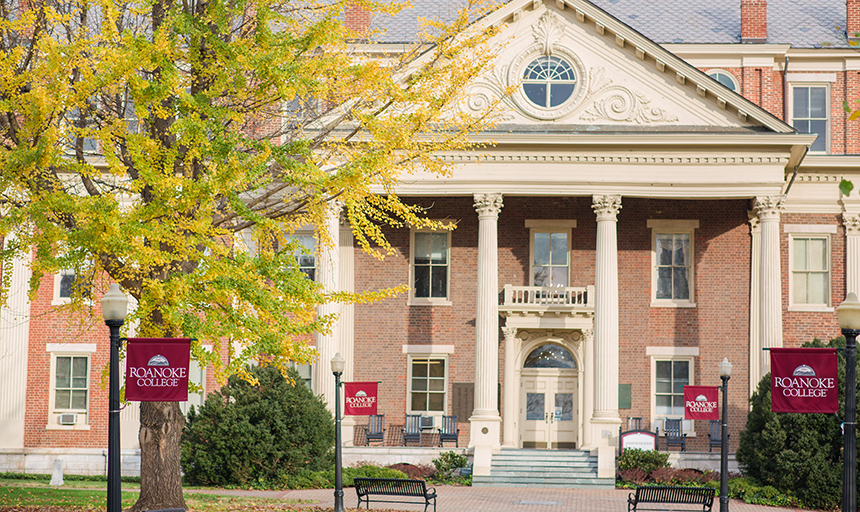 Campus Title IX Update
Students, Faculty, and Staff,
Greetings all and welcome back for the spring 2021 semester!
I know it was a long break and that we enjoyed the extended time with our families, but I am sure most of you are thrilled to be back in classes and in many cases, back on campus.
I am writing today with an update about our Sexual Misconduct and Title IX Policy. First, as a reminder, I will be serving as the Interim Title IX Coordinator for this semester. In that role, it is my responsibility to ensure that we implement a fair process that results in resolution of all complaints of sexual misconduct filed with the College. In addition to my role as Coordinator, this spring I will also be serving as the Deputy Title IX Coordinator for Students, filling the role held last semester by Dean Amy Perkins. Dean Perkins will be out on maternity leave this spring. A big congrats to the Dean and Mr. Perkins on the coming arrival of their second daughter. In my role as Deputy Title IX Coordinator for Students, I will be responsible for handling instances where allegations of sexual misconduct are alleged against a current student.
A link to the revised Roanoke College Sexual Misconduct and Title IX Policy can be found on the Title IX at a Glance website where important summary information about our policy can be read. Please take a moment to read through the this summary information. On that same Title IX at a Glance site, you will see the names of the other two Deputy Title IX Coordinators, Dr. Gail Steehler (complaints against faculty) and Mrs. Kathy Martin (complaints against staff). Regardless, any member of our community can always contact me as the Title IX Coordinator for guidance on how and where to report. Anyone considering discussing an allegation of sexual misconduct should first refer to the pages linked above and remain mindful of the availability of "strictly confidential resources," which include any employees of the Office of Student Health & Counseling and the Office of the Chaplain. All other college employees are required to report any allegations of sexual misconduct to the Title IX Coordinator.
I will also be working with a Title IX Alumni Advisory Group to review our current policies and practices. This group is helping us think through issues such as who will serve as the permanent Title IX Coordinator for campus and the job description and hiring of a designated Victim Advocate position. That Victim Advocate should be hired and on campus prior to the fall 2021 semester. This group will also partner with three faculty members to evaluate and select a Sexual Assault Climate Survey for administration this spring. I am hopeful we will administer the survey by the end of March.
Finally, I will be hosting a webinar/info session for students, faculty, and staff to review the revised Roanoke College Sexual Misconduct and Title IX Policy.
Please feel free to reach out to me with any questions. I hope you each have a wonderful semester, and please stay safe and healthy.
My best,
Aaron L. Fetrow, Vice President for Resource Development