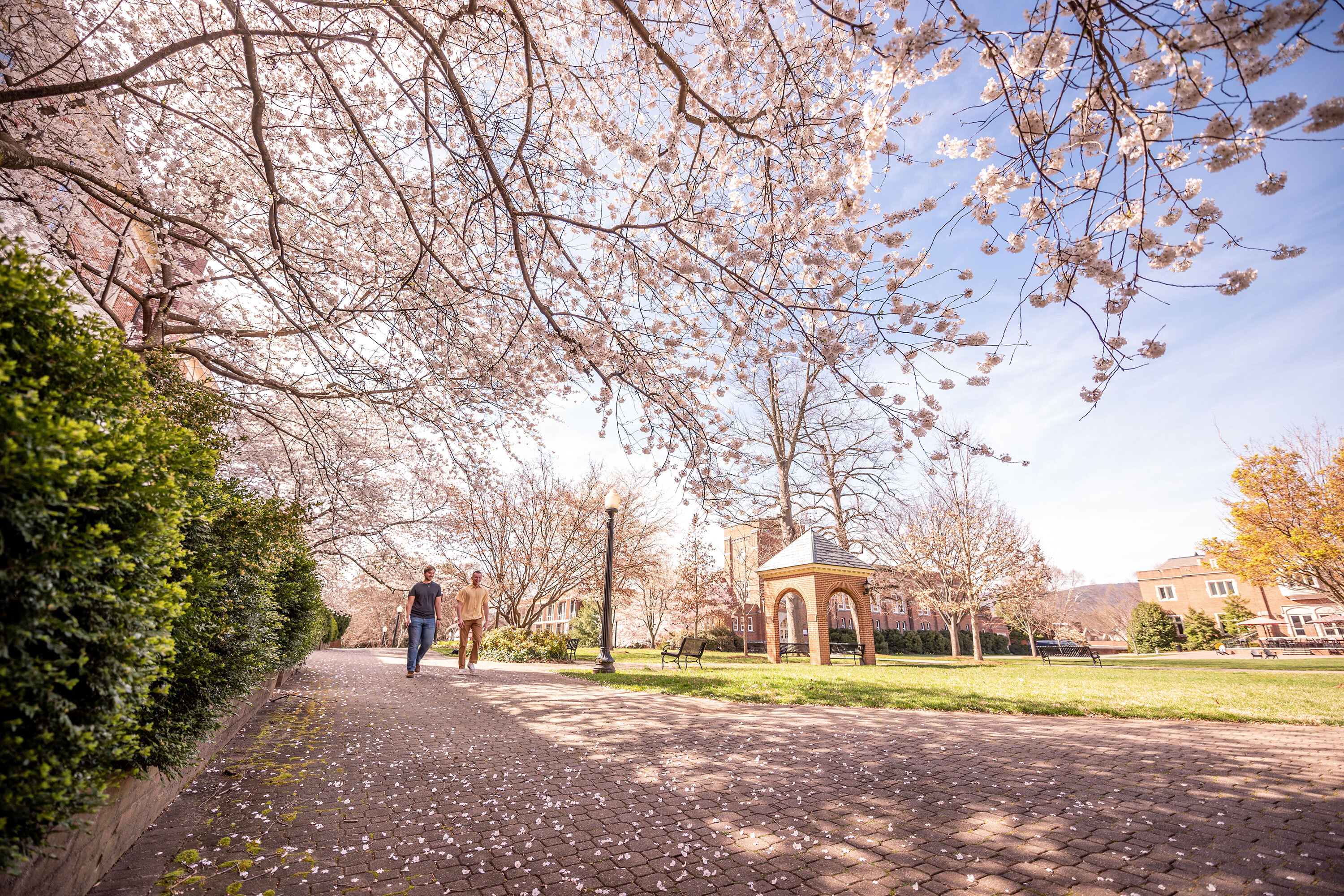 SERVICES
Click links to the left to learn more information about various services the Office of Community Programs can provide during your summer conference.

The Summer Conference staff is committed to providing excellent customer service.
Please contact us if you have any other questions!
Media Services
Media Services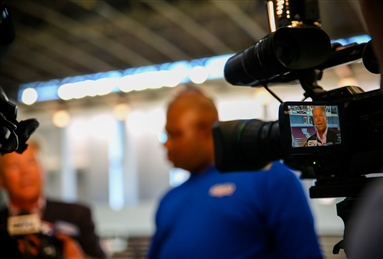 Audiovisual (AV) equipment needed for your conference is built into most meeting rooms. The College has a limited quantity of AV equipment available to conference groups for an additional fee. Requests for AV equipment must be submitted to Community Programs fourteen (14) days in advance.

Built-in AV equipment needs are provided to conference groups at no extra charge. However, a group with significant AV needs will be billed accordingly. If the College's Media Services does not have the requested equipment available, rentals can be made from local vendors at prices negotiated by the College. Note: Requests made within two weeks of the conference will incur an additional 50% of the "going rate."
Most rooms on campus are technologically equipped and Wi-Fi is available campus wide for guests.
Technical services for operating all audio-visual equipment will be provided at the current rate of $25.00/hour.
Information Technology Services/Computer Labs
Computer Equipment and Labs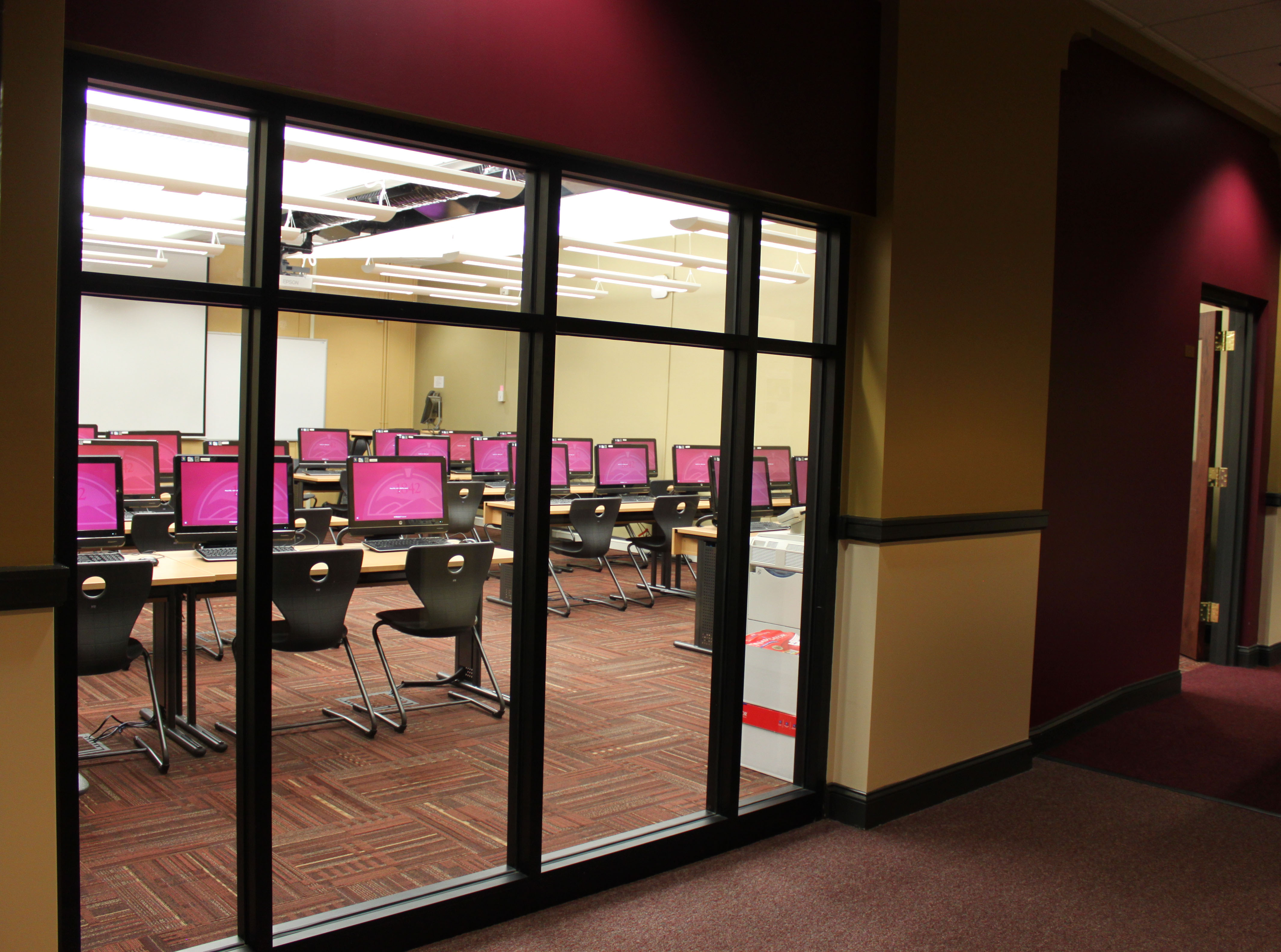 Computer Use
Computer equipment and labs needed for your conference are supplied by Information Technology Services. The College has several computer labs available to conference groups. Requests for computer equipment and/or a computer lab must be submitted to Community Programs twenty-one (21) days in advance. If the College's Information Technology Services does not have the requested equipment available, rentals can be made from local vendors at prices negotiated by the College.
Technical assistance for operating all computer equipment will be provided by the College and included in any rental rates. If additional software must be installed to satisfy the needs of your group, an hourly rate of $25.00/hour will be charged.
Wi-Fi
Wi-Fi is available for free through the college. For specific information about how to connect to the Wi-Fi as a guest please refer to this helpful aid.

Please contact Information Technology at 540-375-2225 if you have any problems connecting to the Wi-Fi or have any questions. Our IT staff is professional, knowledgeable, and readily available.
Olin Hall Technical Services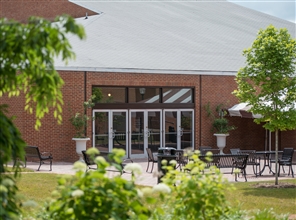 Technical personnel for Olin Theatre events is required to monitor lighting and/or sound equipment. Labor charges are billed at $25.00/hour for the master technician and $15.00/hour for assistants (as needed).
Building and Grounds
Buildings and Grounds are responsible for maintenance in all residence halls and facilities at Roanoke College. The staff can also set up extra tables or chairs, a stage, floor covering, etc. for special events. Request for special set-ups must be submitted to Community Programs twenty-one (21) days in advance. Labor charges are based on $25.00 per hour. Overtime charges (nights and weekends) are billed at time-and-a-half.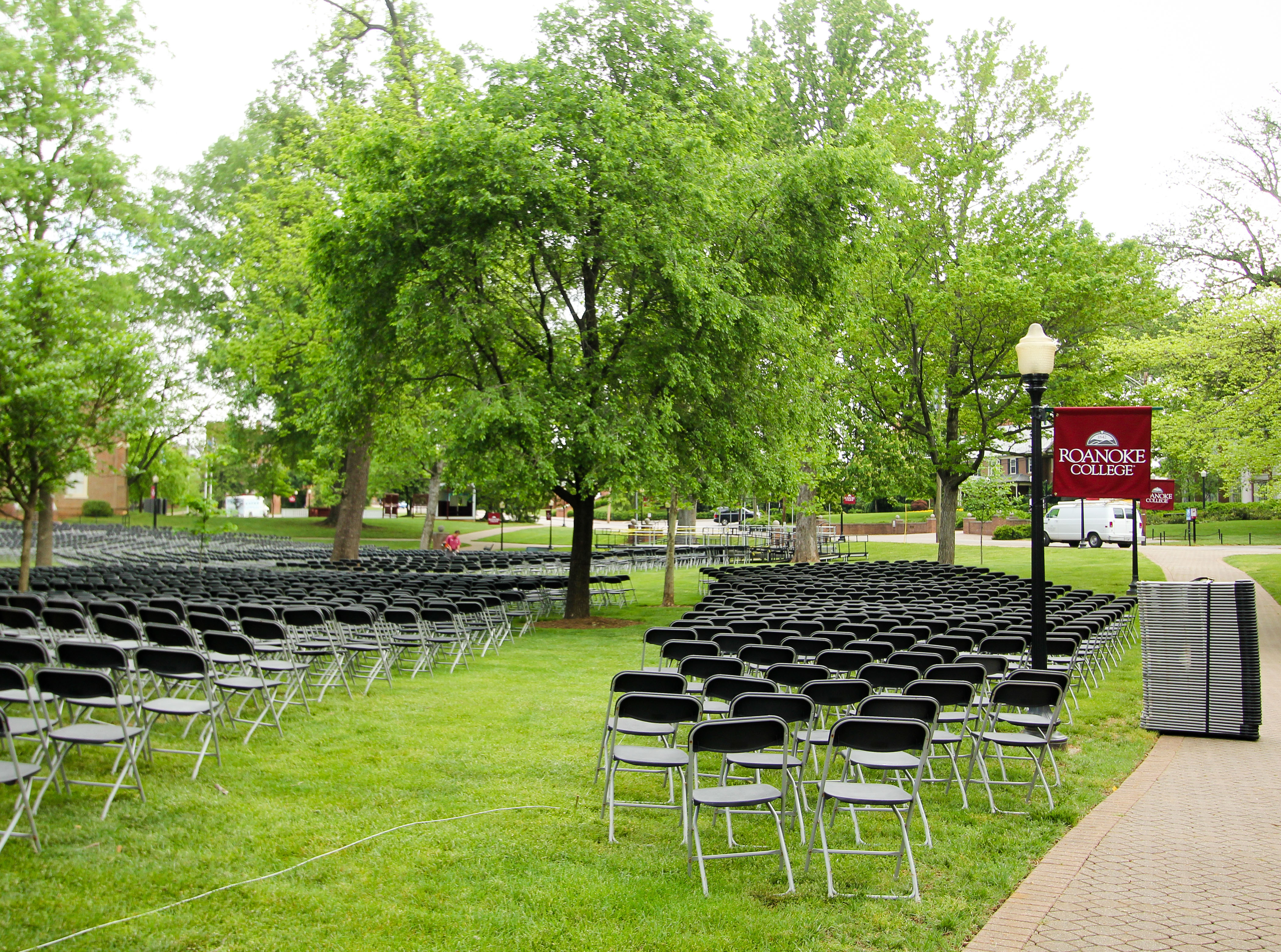 TABLE AND CHAIR NEEDS
Requests for use of Roanoke College tables and chairs must also be submitted to Community Programs twenty-one (21) days in advance. There is no charge for the use of Roanoke College tables and chairs, although quantities are limited. Delivery and set-up fees apply. Rentals from local vendors can be negotiated by Roanoke College to fill requests beyond the College inventory. Diagrams of desired set-ups should accompany any special requests.
Housekeeping
Linens
The Housekeeping division of Buildings and Grounds can provide linen service for use by your conference upon request. Linen sets ordered for conferences include:
1 Bath towel
1 Washcloth
1 Bar of soap
1 Fitted sheet
1 Pillowcase
1 Flat sheet
1 Blanket
1 Cup
Linen rental fees are $8.75 per set (this is a one time charge). Extra linens are always ordered and charged to the conference group. An extra 10% will be ordered with a minimum of 5 extra sets. Linen counts must be given 21 days in advance
Cleaning Service
Housekeeping will refresh bathrooms in common areas each morning of your conference. Please remember that daily "maid service" for individual rooms is not available
Campus Safety
Located at 9 North College Avenue, Campus Safety provides a broad range of services:
Police, security, and emergency services
Room unlocks
Car jump-starts
The Campus Safety officers at Roanoke College are sworn Conservators of the Peace and have arrest authority on College property. Campus Safety is on duty 24 hours a day. They can be reached by calling (540) 375-2310 (x2310 on campus).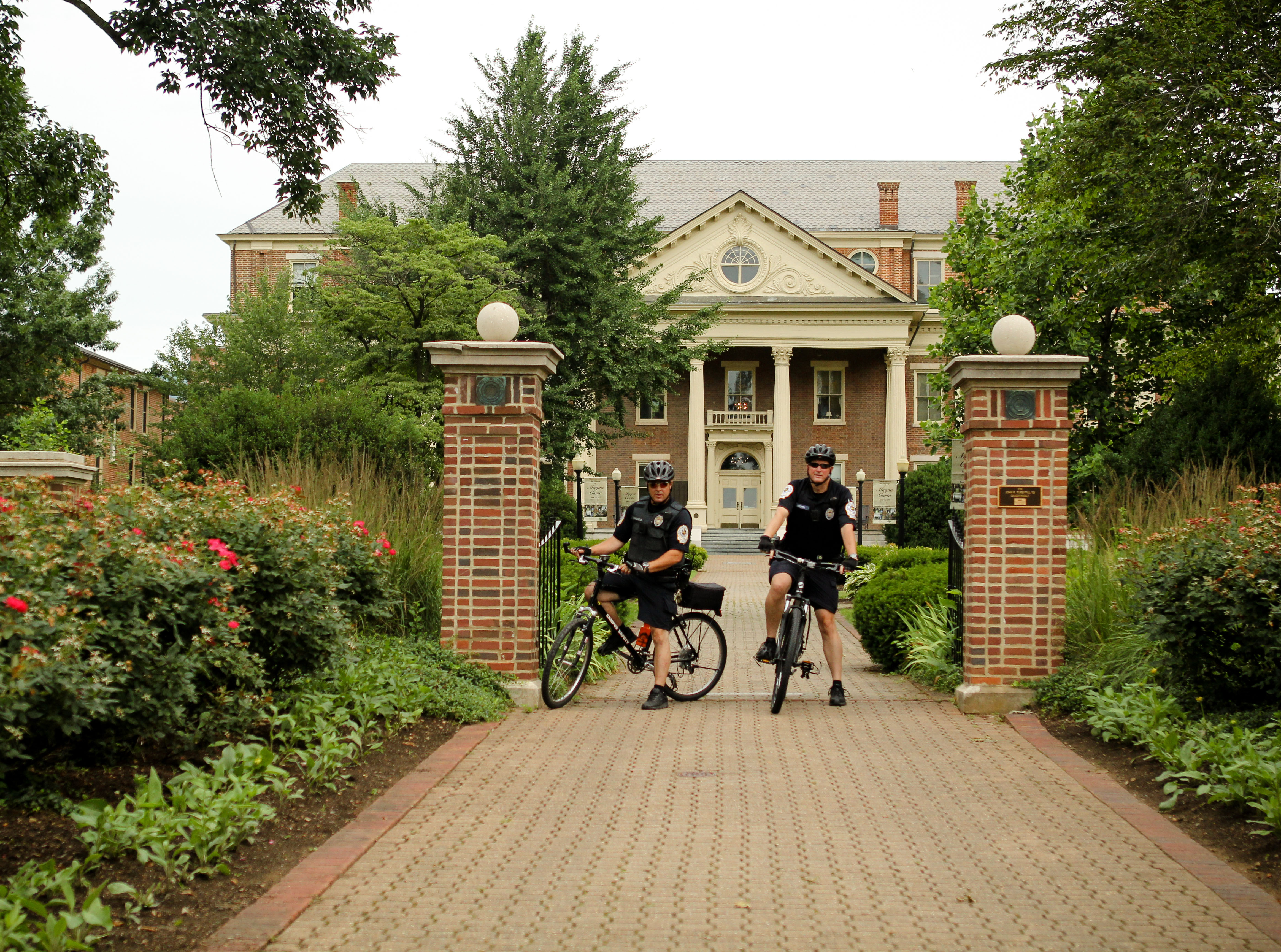 CAMPUS EMERGENCY PHONES
The emergency phones on campus provide direct contact with the campus switchboard during the day and the Campus Safety Office during the evening. Yellow courtesy telephone boxes are located outside residence halls and the Belk Fitness Center. These phones can be used to call any campus telephone number including campus safety. The courtesy phones also have an emergency button that, when pushed, dials 911 (City of Salem Police, Fire, and Rescue).
PARKING
Parking on campus is plentiful and free of charge for visits and program participants. Participants are asked to obey all parking signs. Campus Safety will tow, at the owner's expense, any vehicles that are illegally parked. Unauthorized persons parking in a handicapped zone or fire lane may be subject to fines. Driving on the sidewalks is not permitted.
Other Services
Transportation
Transportation is the sole responsibility of the conference.
Printing
Printing is the sole responsibility of the conference. For your convenience, copy centers are located in several buildings on campus. Printing for large print jobs can be arranged in the College's Print Shop. The Print Shop is open from 8:00am to 4:00pm, Monday through Friday. Please visit the Print Shop webpage for more information.
Conference/Camp Stores and Vendors
Conference/Camp stores and vendors are permitted only if they do not compete with the services and merchandise offered through the College's auxiliary services. Exceptions are permitted by the Director of Auxiliary Services, as is the use of the College's Business Permit when necessary. The user will be responsible to report sales tax to the City of Salem; however, the user will not need to return a percentage of sales to the College.
Piano rental
Piano and/or electronic piano rentals are available on a limited basis. Arrangements for this service need to be made twenty-one (21) days in advance. Your group will be billed for the following:
Piano Usage fee -- $90.00
Piano Moving fee -- variable
Piano Tuning fee -- at cost
Dining Services
Dining at RC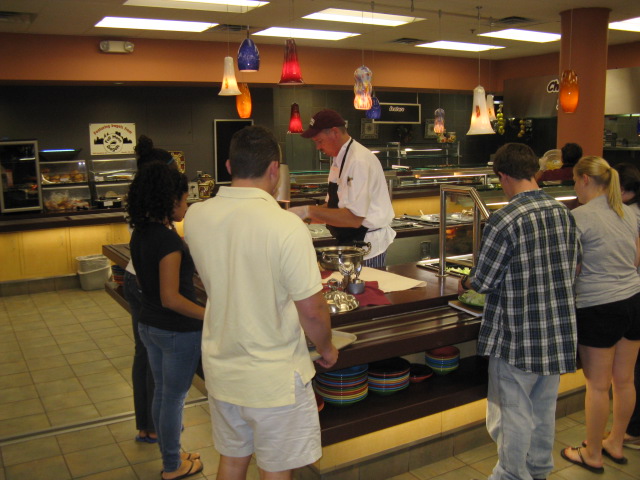 Roanoke College has earned a reputation for outstanding service and exceptional food. The Dining Services team strives to add value to the campus community by offering excellent culinary and hospitality experiences.
We demonstrate a commitment to accommodating the diverse dining needs of our community, and we are passionate about what we do. Whether it's dining in our all-you-care-to eat Commons, getting meals-on-the-run at our retail locations or food truck, grabbing snacks from concessions at a sporting event or accenting your important events with our catering, we are here to serve you.
We thank you for your participation in our dining program, and we are excited to help make Roanoke, yours!
Follow us @NokeDining on Instagram, Facebook, and Twitter
What's Cooking at RC?
Dining Services at Roanoke College offers the following dining options for the pleasure and convenience of students, faculty, staff and visitors:
For more information, please consult the following pages for more information about dining at RC:
Dining Hours of Operation for Summer
Sutton Commons: Open based on summer camps and conferences
Freshens: Monday-Friday 10:00 a.m. to 4:00 p.m. (Closed Saturday-Sunday)
Monday 06/19: CLOSED (RC Holiday)
Saturday 07/01 - Tuesday 07/04: CLOSED (RC Holiday)
Thursday 07/13 - Friday 07/14: CLOSED (Computer System Upgrade)