Pre-Law Program
Available as a pre-professional program
By offering a challenging course of study in a highly supportive environment, the James C. and S. Maynard Turk Pre-Law Program gives students a distinct edge in preparation for an outstanding legal career.
With campus conveniently situated in a judicial hub, Roanoke routinely places students in prime internships with federal judges, public defenders, police departments and U.S. Attorneys' offices. The pre-law program eliminates roadblocks by pairing students with pre-law advisors, paying for student testing fees and covering part of the cost of LSAT preparatory courses.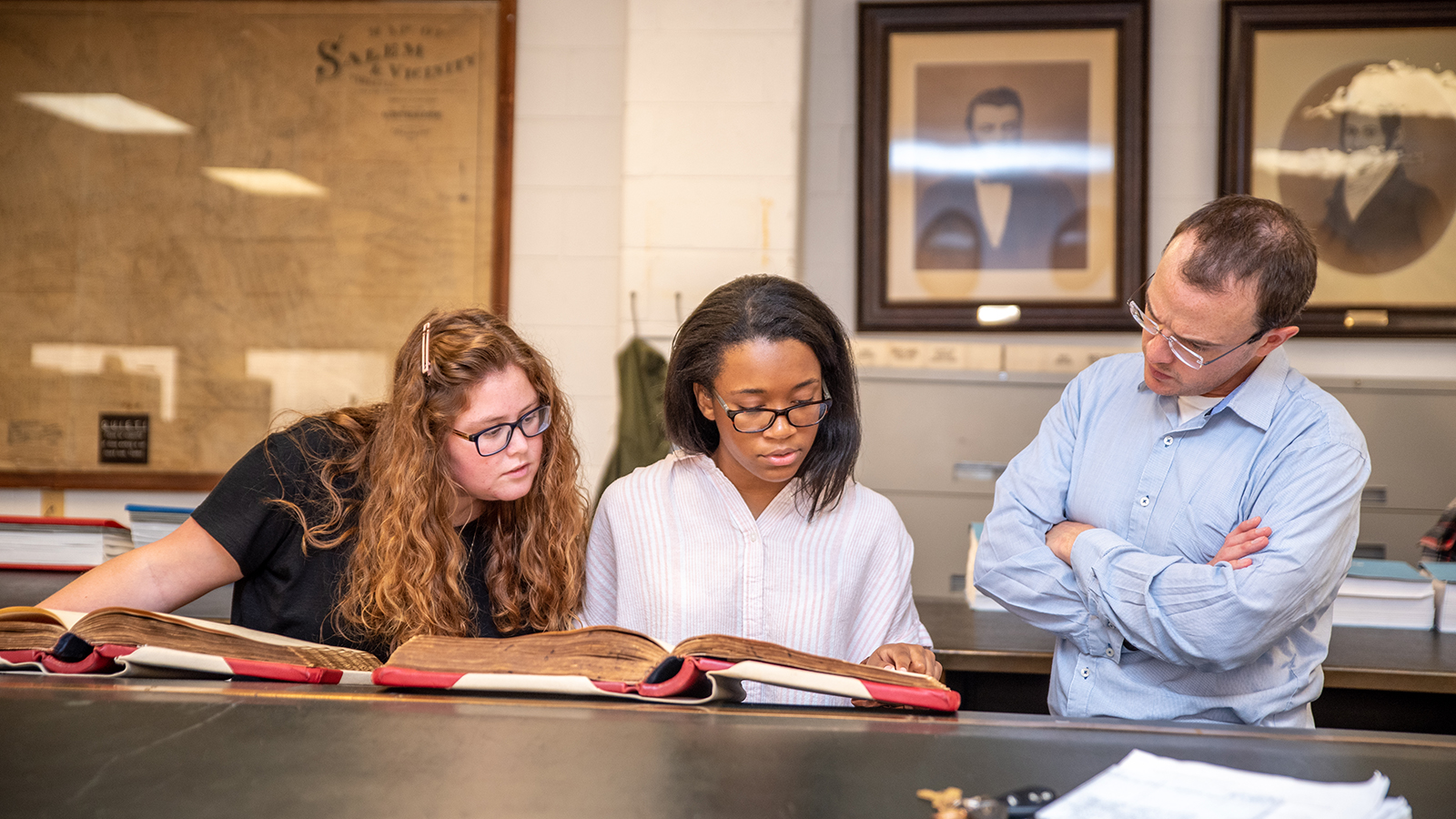 Student Experiences
"I fell in love with the law from my first interactions with it while shadowing an attorney in a small town with a general practice," Jamie Almallen '17 said. When she came to Roanoke College she interned with the U.S. Attorney's Office in Roanoke and later at the Virginia Capital Representation Resource Center. These experiences exposed her to capital punishment which became the topic of her senior thesis.

"My senior thesis was not just a required paper that I needed to complete in order to check off a box to graduate, it was a continuation of my passion. My major and my professors at Roanoke College gave me the knowledge, confidence, and support to pursue the opportunities that came my way," Almallen said. She was accepted to four law schools and is now pursuing her dream at the University of Virginia School of Law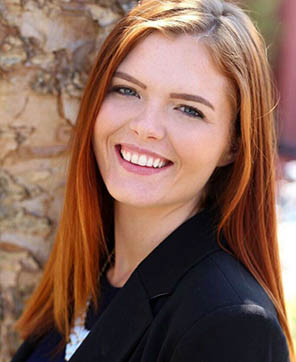 "As far as the courses are concerned, having both practicing and retired attorneys come in to teach classes provides insight into many different components of the legal profession. Moreover, it helps to provide real-world examples to go along with the information we are learning in class. Since I started classes at Georgetown, I have truly realized how much of a learning experience this was. Many of my peers here have no experience briefing cases; whereas, briefs were frequently among my course requirements in the pre-law curriculum. In addition to the curriculum, the program takes the initiative to provide information about different law school and to establish connections with local law school admissions counselors. In the long run, this is all very helpful."
The Public Affairs Society at Roanoke College offers students the unique opportunity to encourage public discourse between the various disciplines of the public affairs department, such as political science, criminal justice, and international relations. The organization aims to promote awareness, as well as participation, in public issues that affect students in any and every major on campus. It offers students the unique opportunity to encourage and partake in public discourse; something that not every club can offer.
Great opportunities for our students
Our students have opportunities to hear from a wide variety of distinguished speakers through programs held on campus.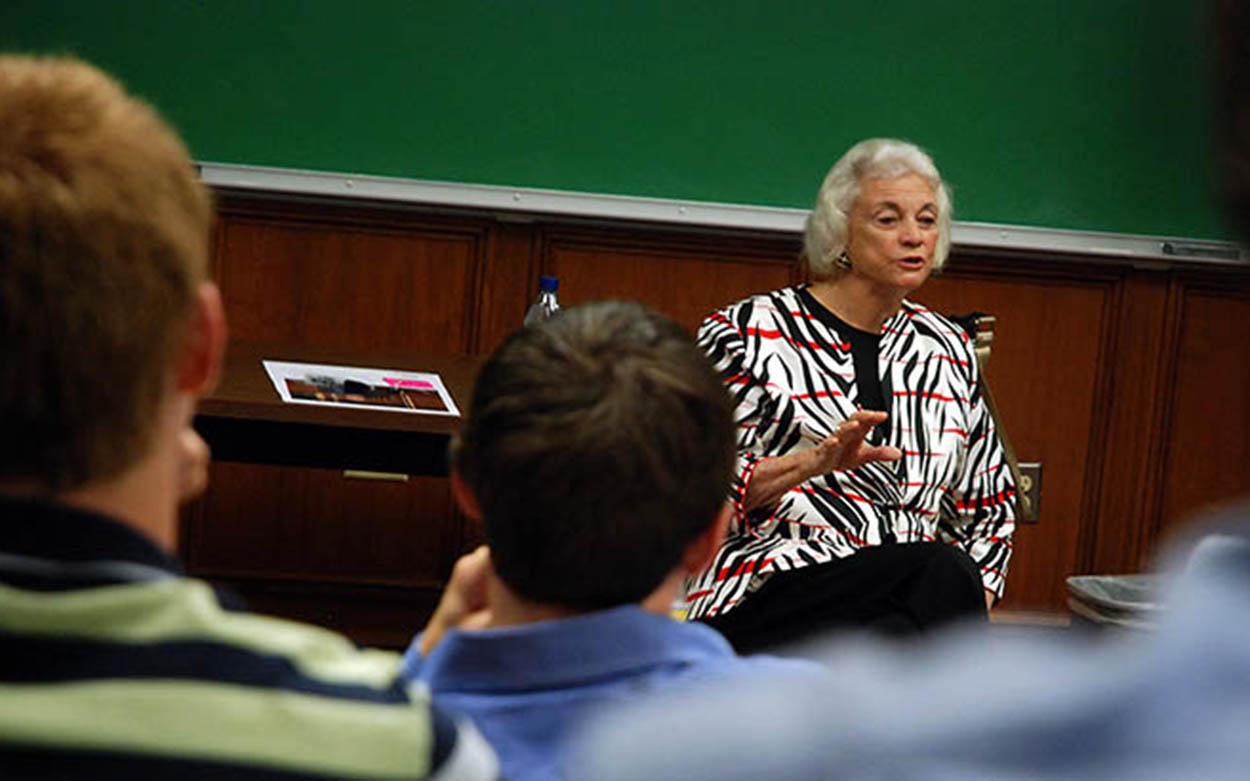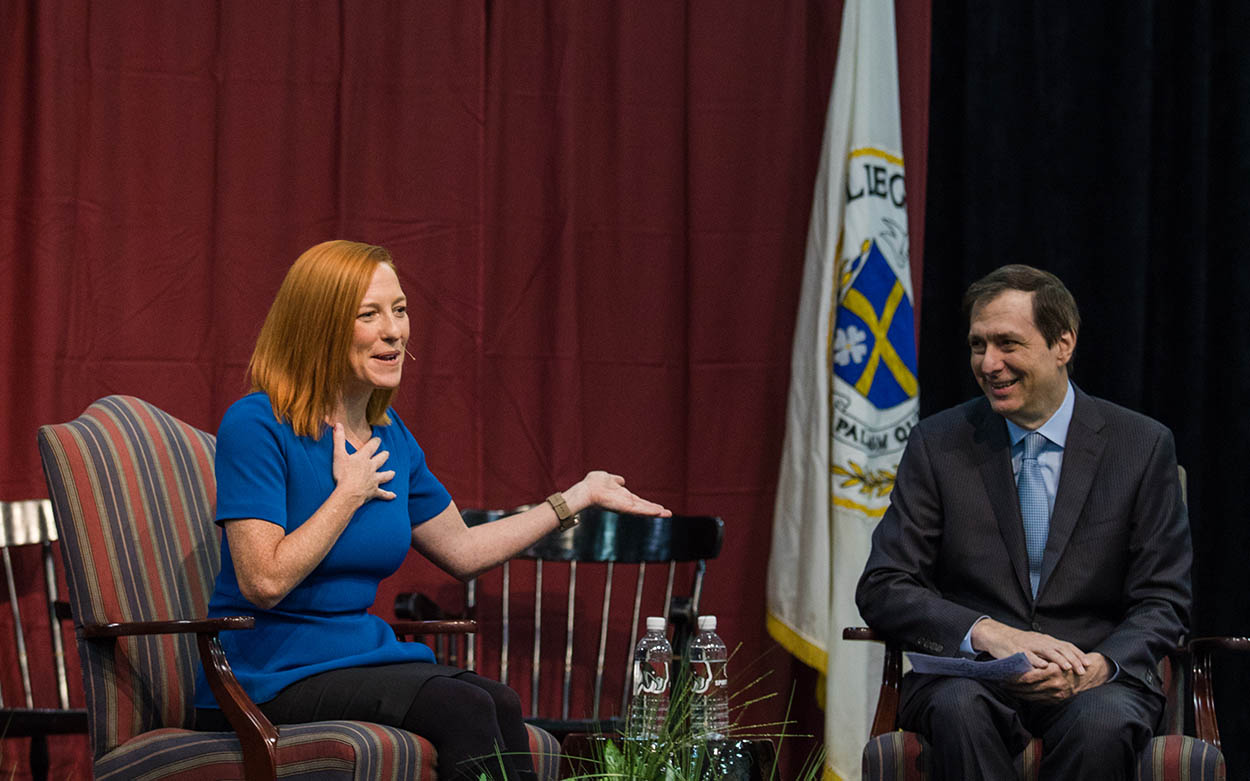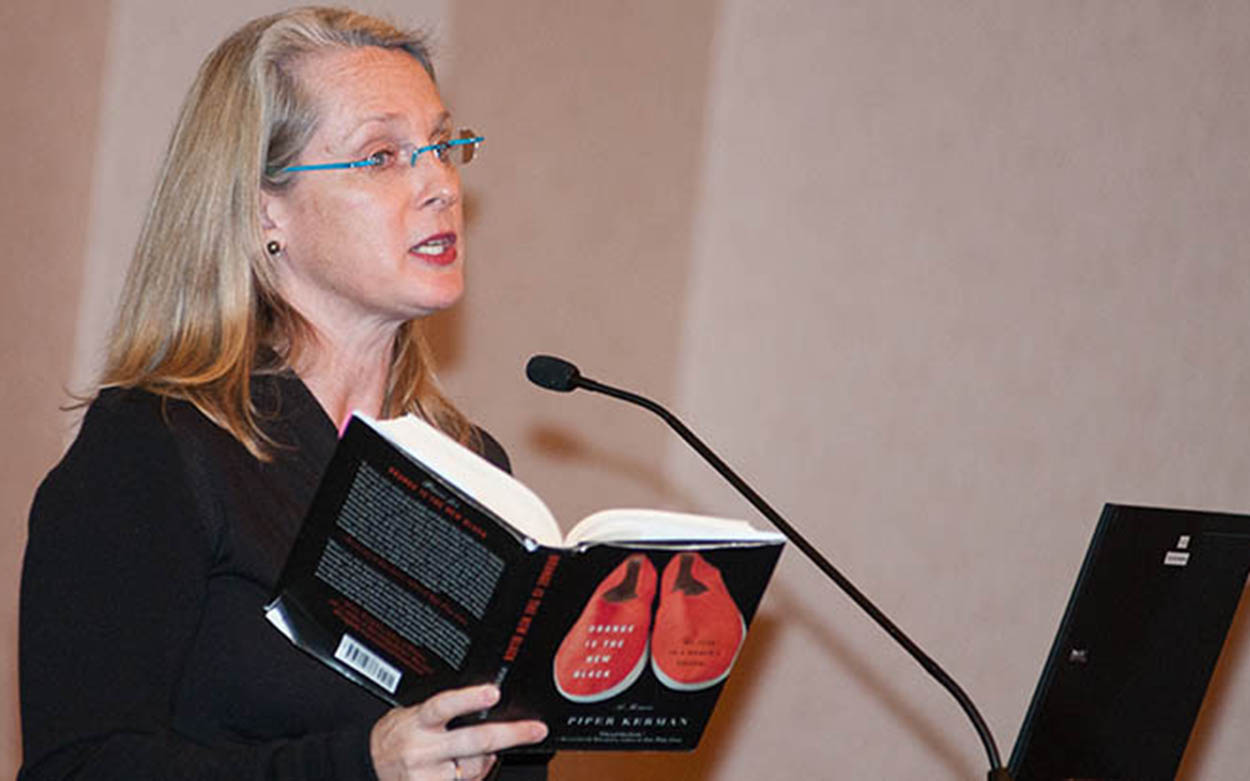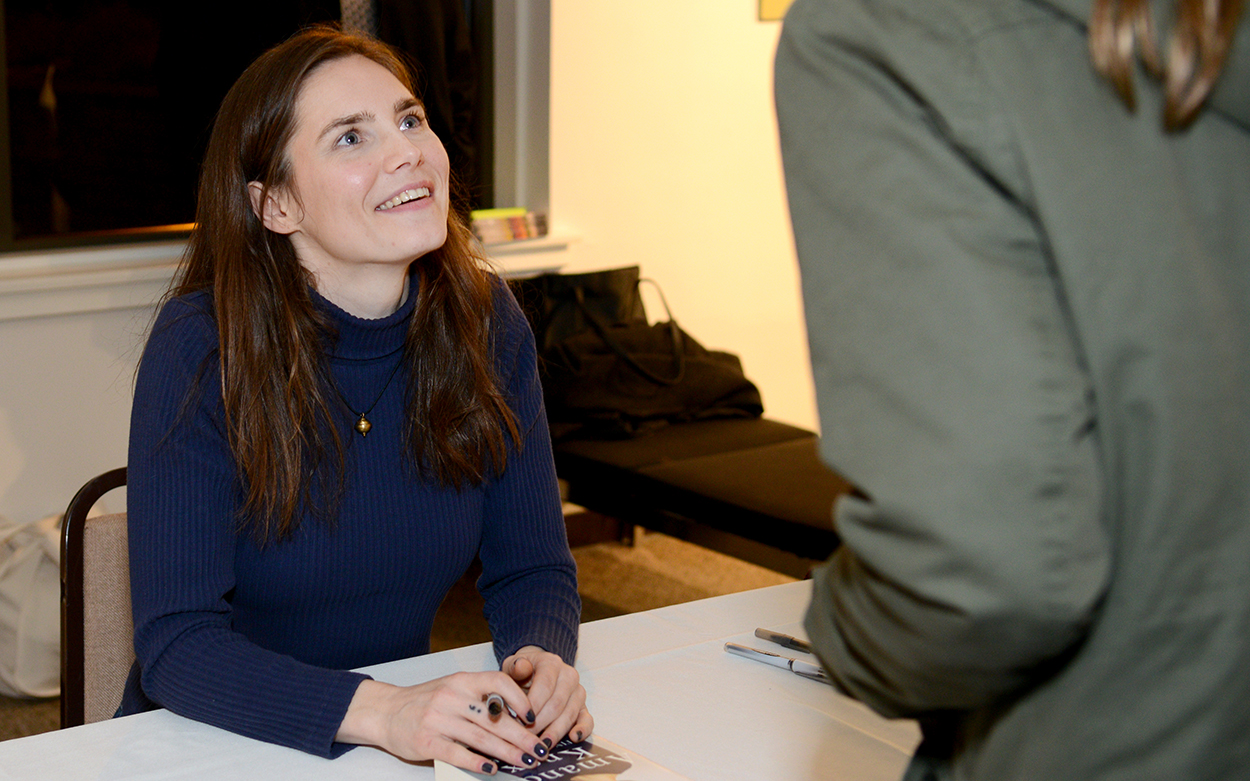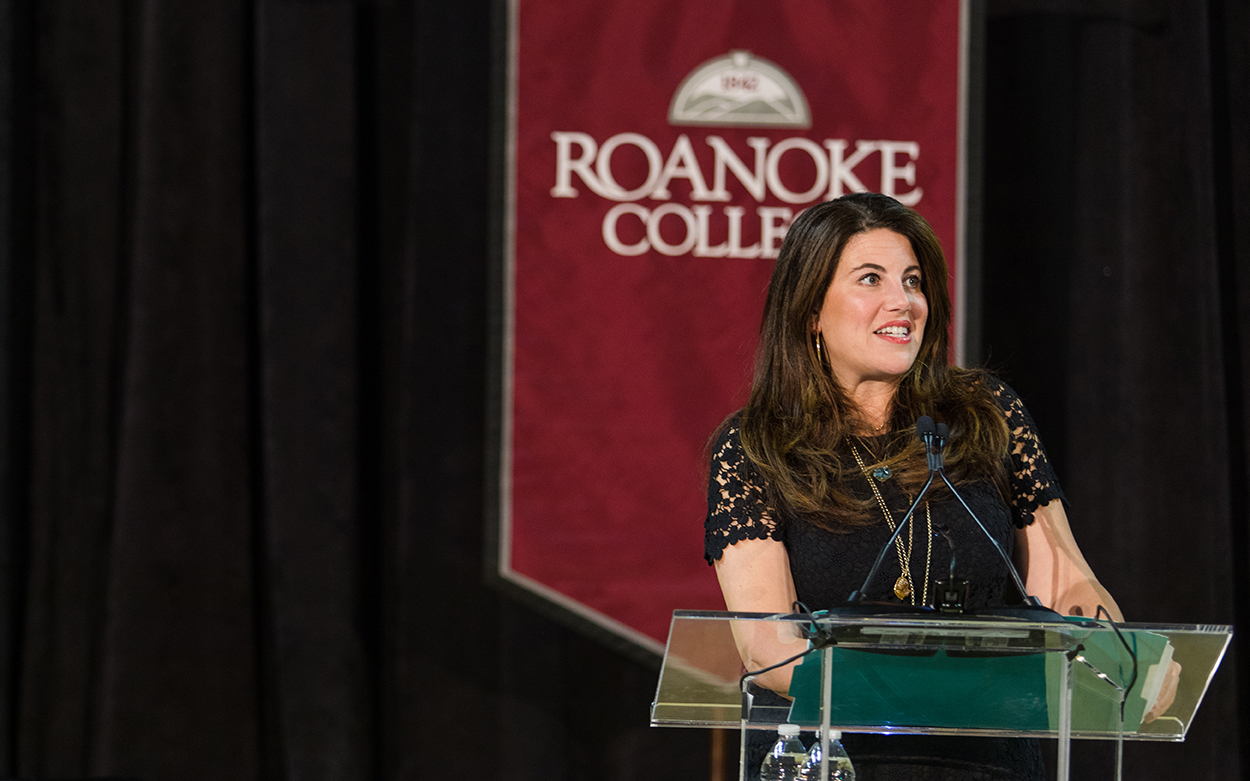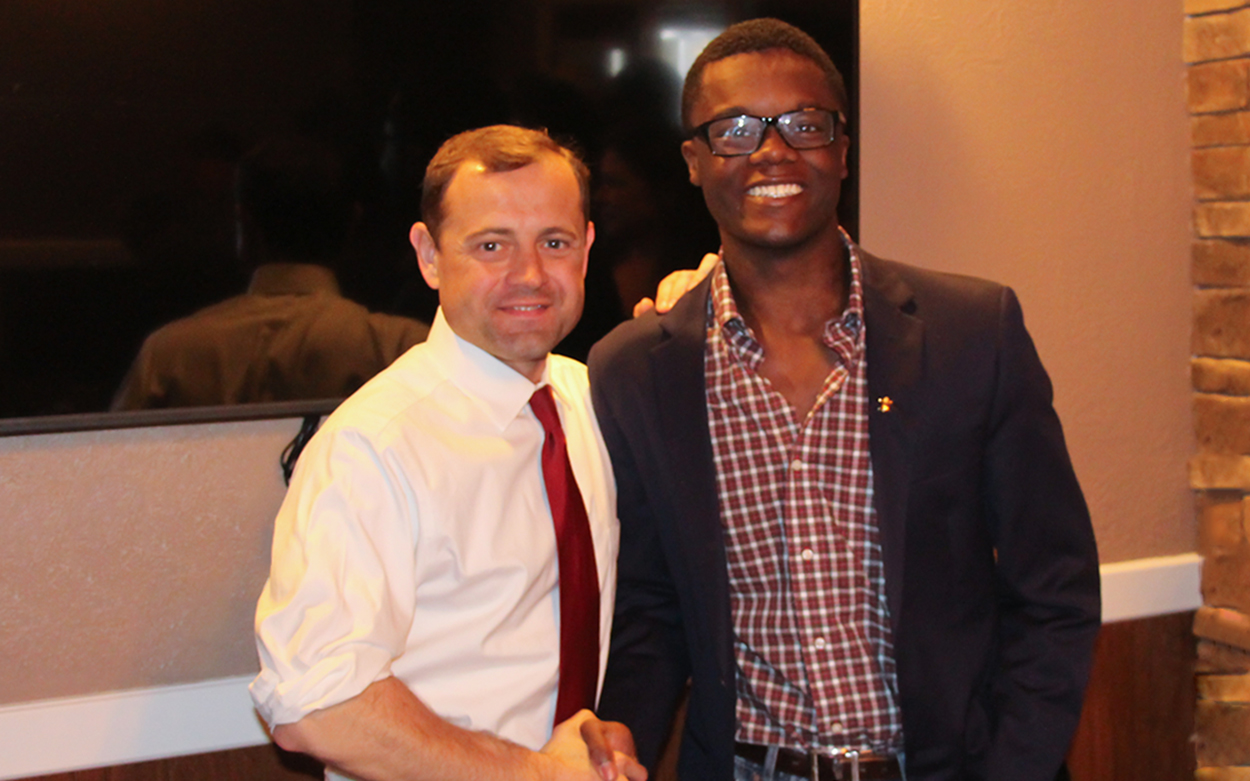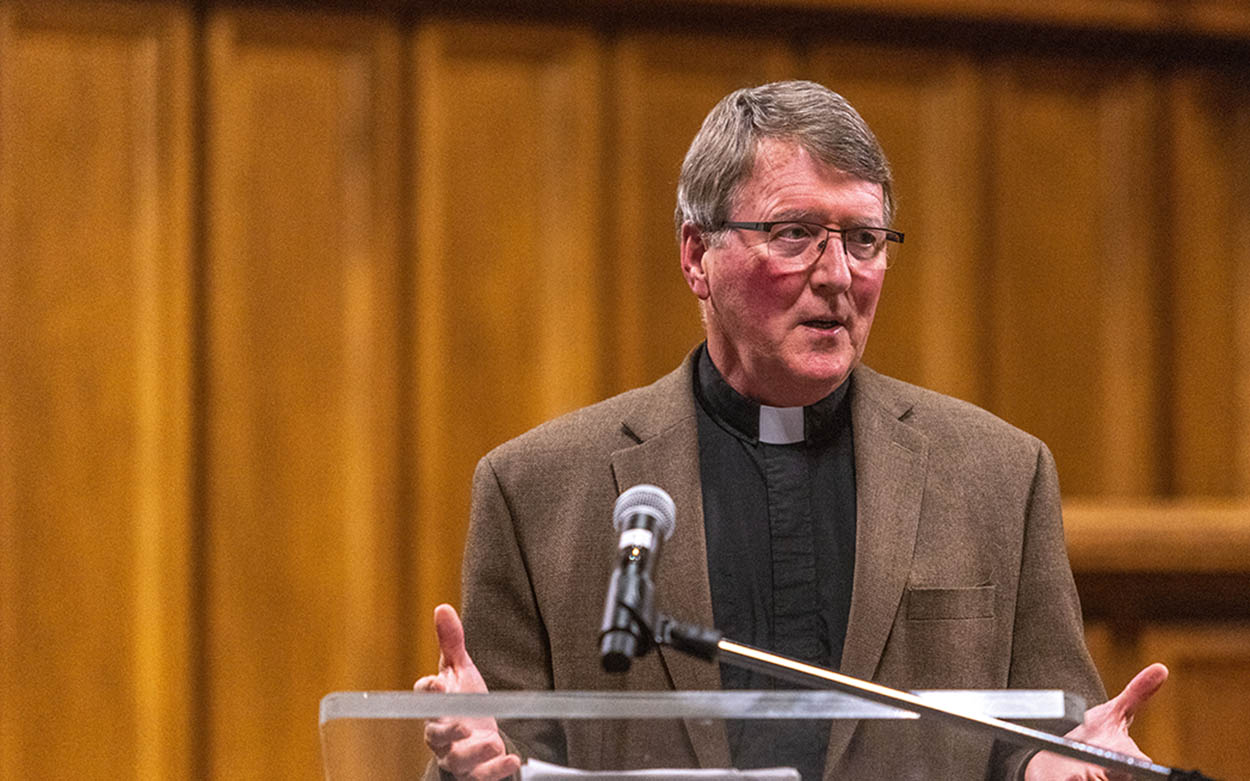 Learn By Doing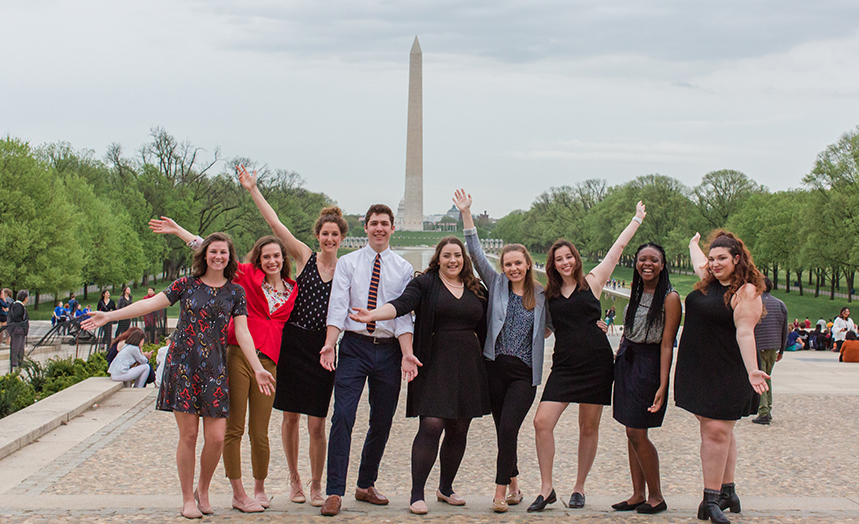 Our Washington Semester gives you the chance to complete internships with the federal government and law firms. This program allows you to live, study, and intern while earning academic credit from Roanoke College. You will take two courses taught by professors from surrounding universities as well as complete an internship. More information.
Excited About Law After D.C. Internship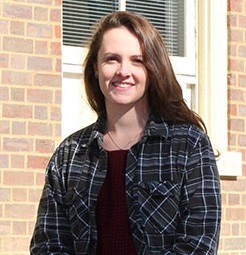 A reality check. That was one of the biggest takeaways for Sontanna Cremins during an internship in the U.S. Attorney's Office for the U.S. Department of Justice in Washington, D.C.

Cremins interned in the Sex Offense and Domestic Violence division, where she worked with numerous intense cases. "Whenever there are kids involved, that kind of makes you cringe," she said. She helped attorneys prepare for trials, met with victims and monitored police body cam footage. "I want to be able to do work like this," said Cremins, who plans to attend law school.
Even as a high-schooler, Maggie Anderson '13 dreamed of a career where she could immerse herself in writing and academic research. She decided to become a Maroon after being impressed by Roanoke College's Research Fellow and Summer Scholars opportunities.

The scholarly skills Anderson honed in those programs mightily impressed Dr. Todd Peppers, the Henry H. & Trudye H. Fowler Professor in Public Affairs. He invited Anderson, in the summer before her junior year, to help him research the late Marie Deans, who dedicated her life to the abolition of the death penalty.

The pair's work continued for six years and resulted in the book "A Courageous Fool," which was released in 2017. Anderson always thought she'd like to write a book one day, but never pictured it happening this soon. "This is a dream come true," she says.
Alisha LeClair '11 on the Turk Pre-law Program: 
"One of the most memorable aspects of my four years were the internship opportunities I had: the Department of Corrections, the Salem Commonwealth Attorney's Office and Federal Probation and Parole."
Observing the legal process at its source
Roanoke students have incredible opportunities to study and tackle internships in the legislative and judicial branches of government.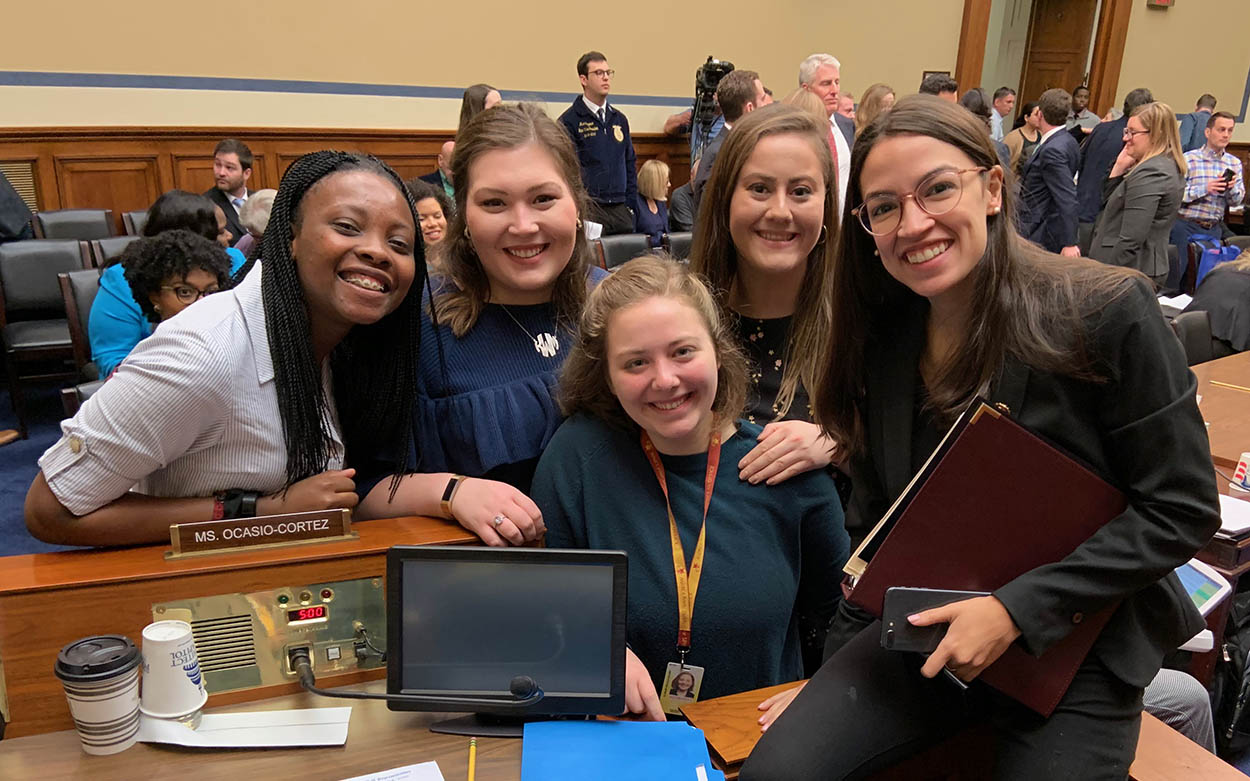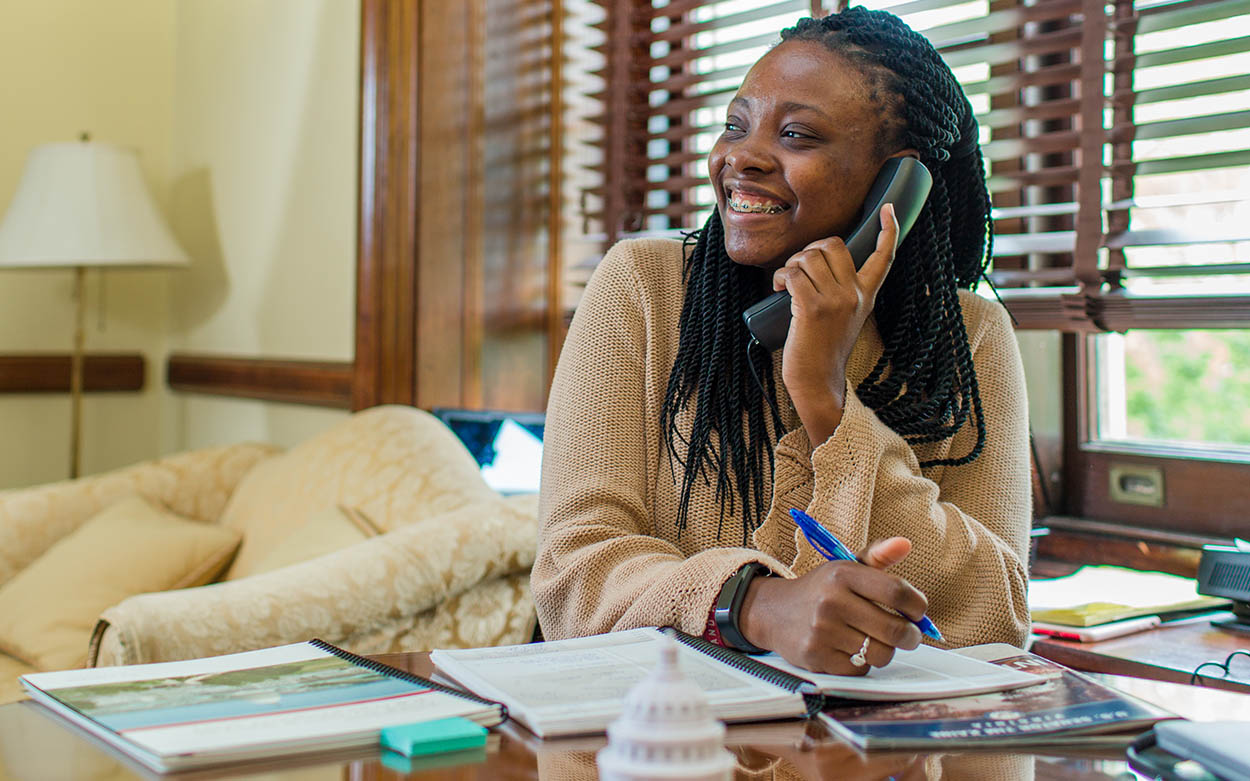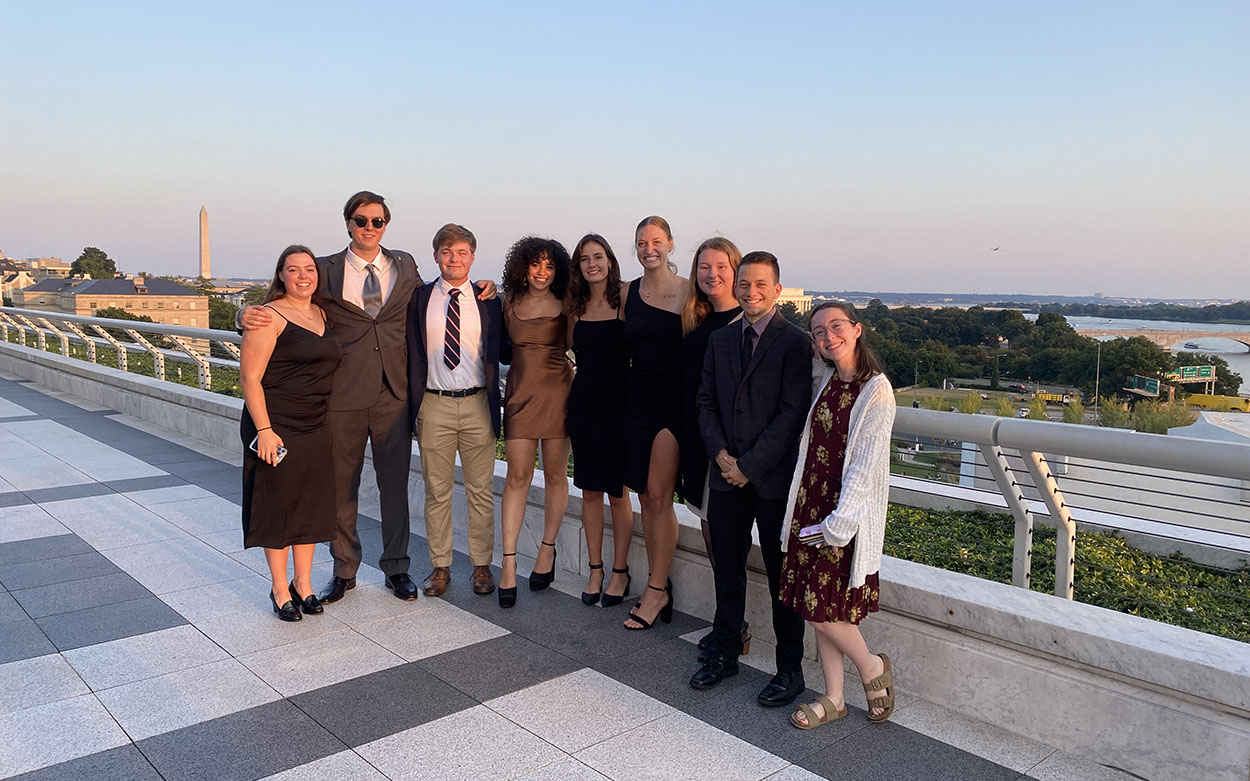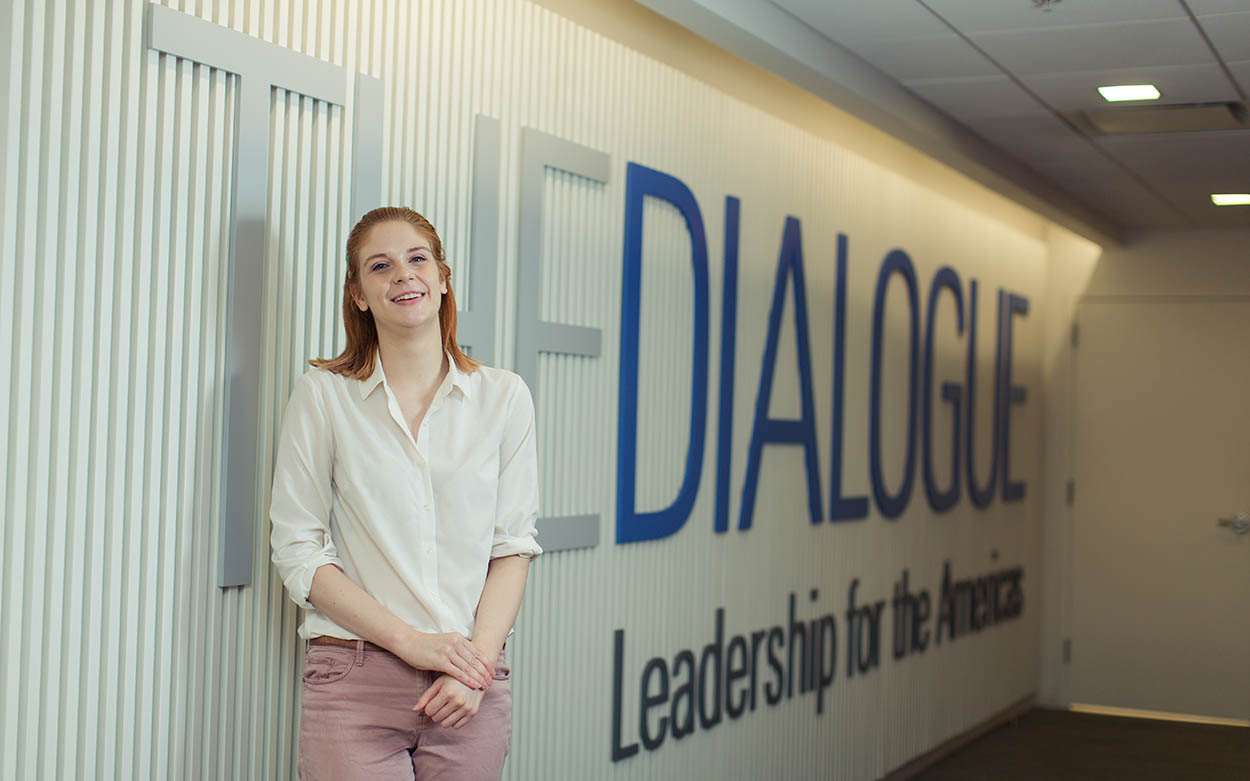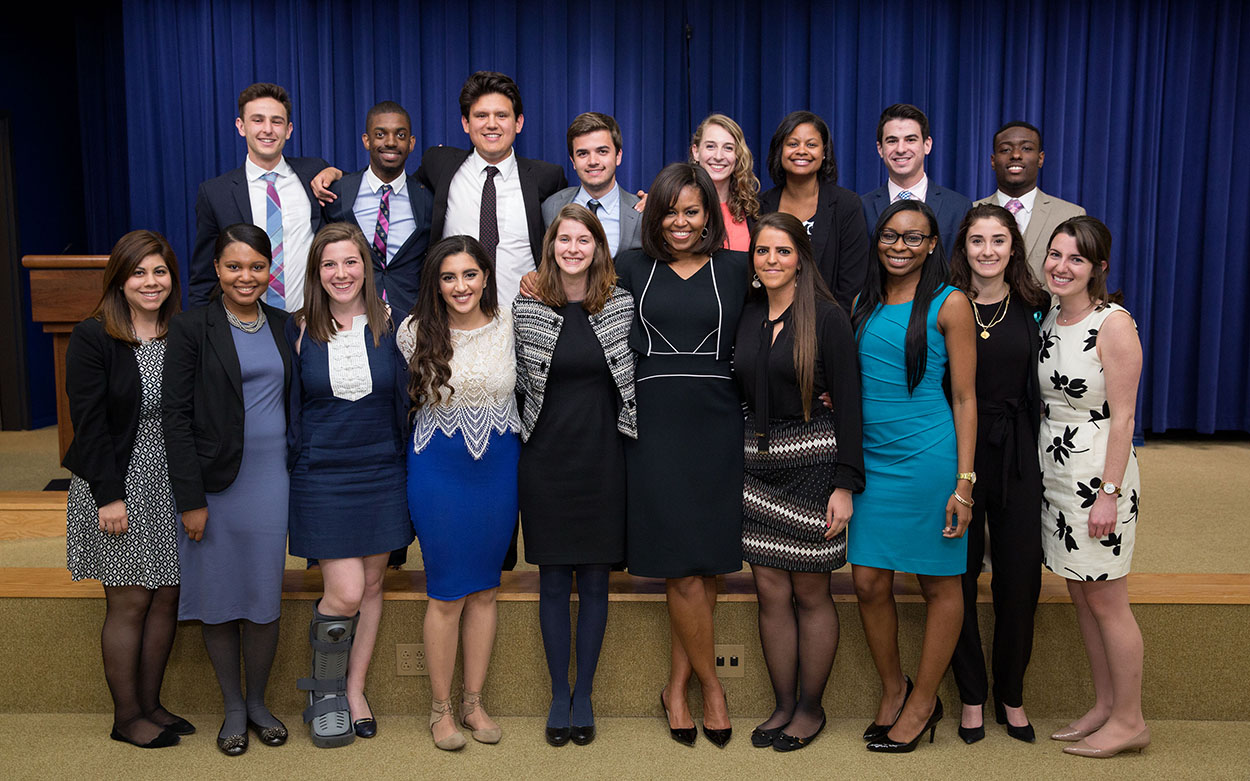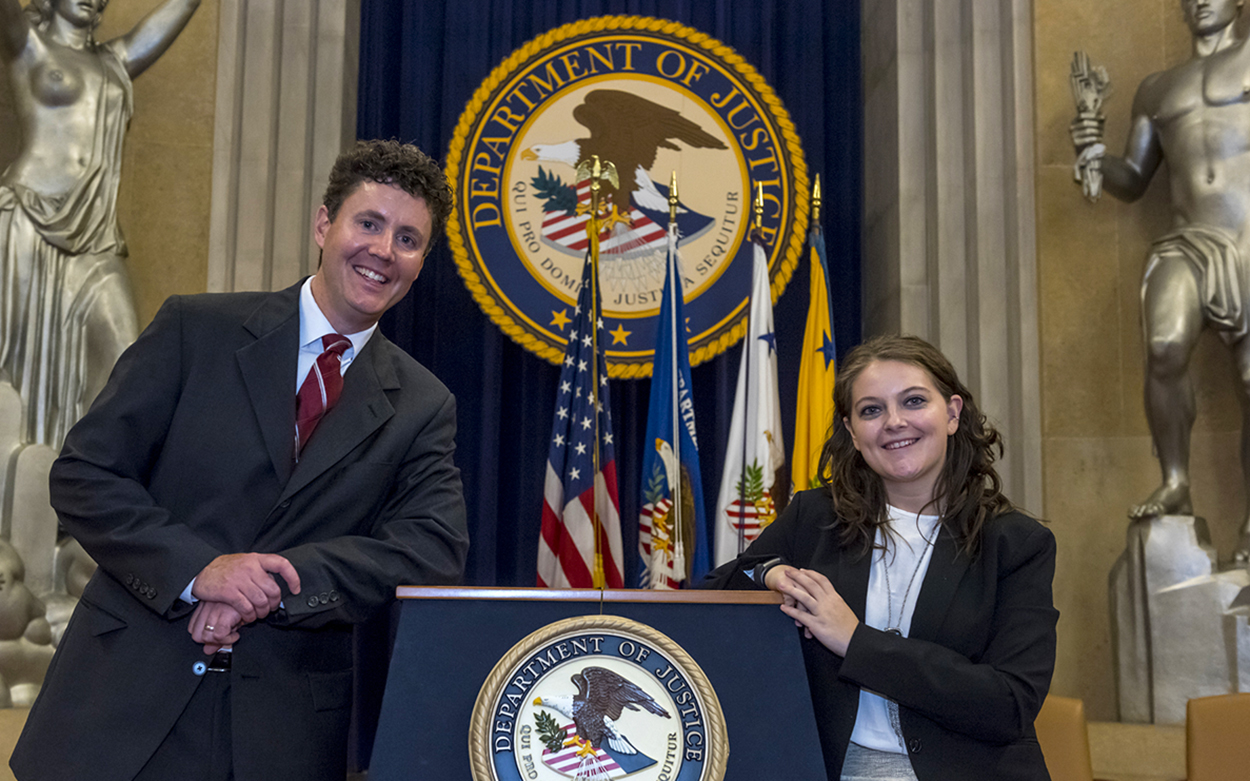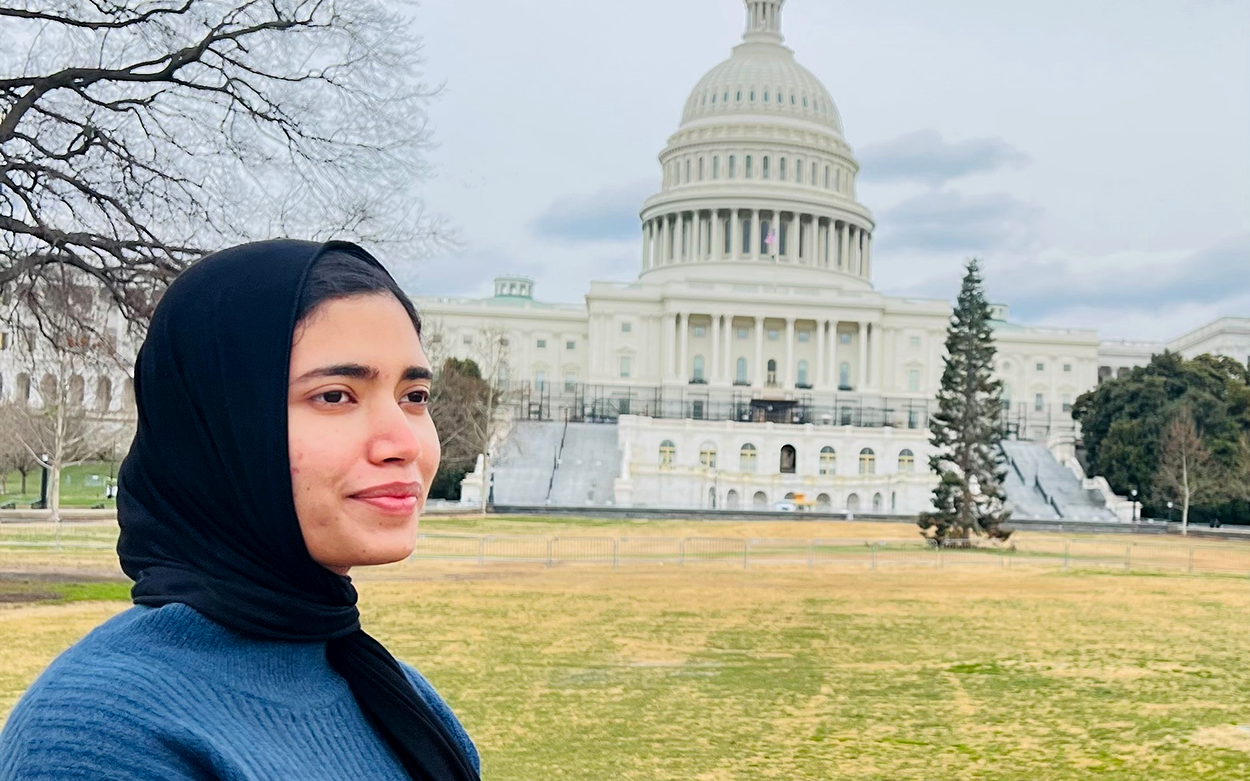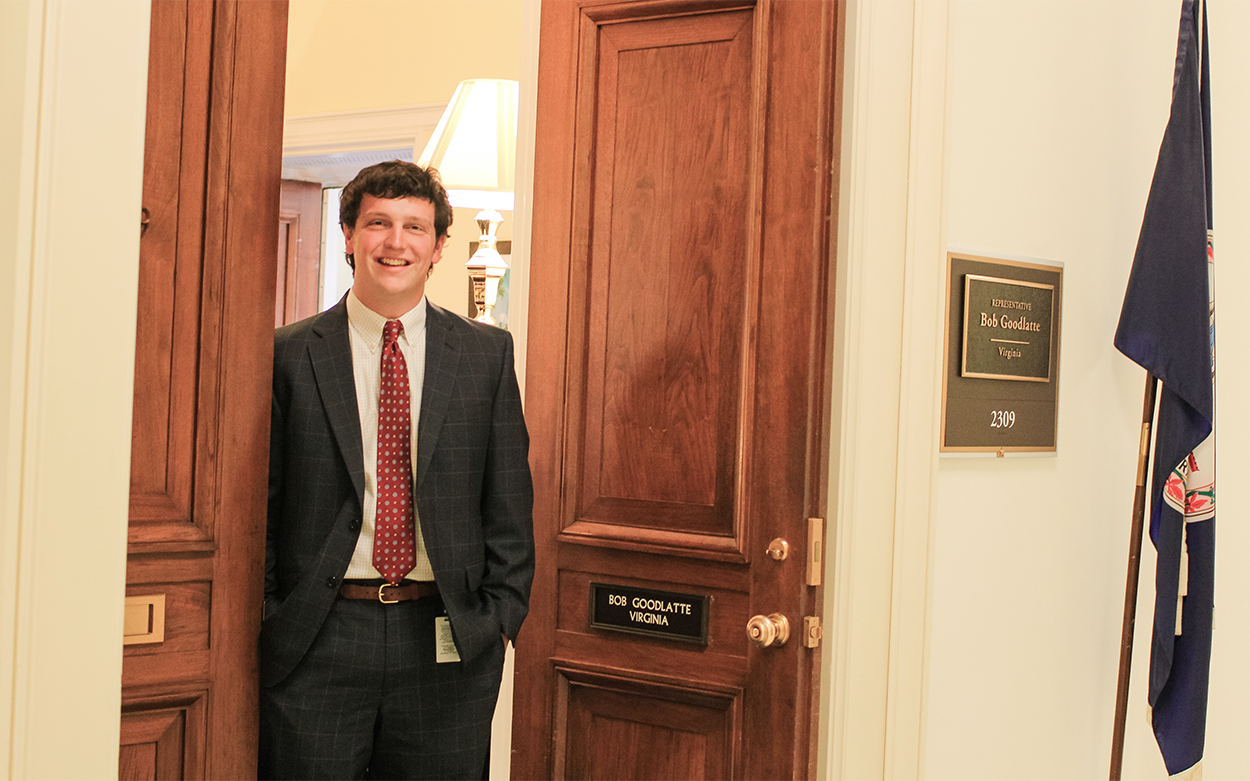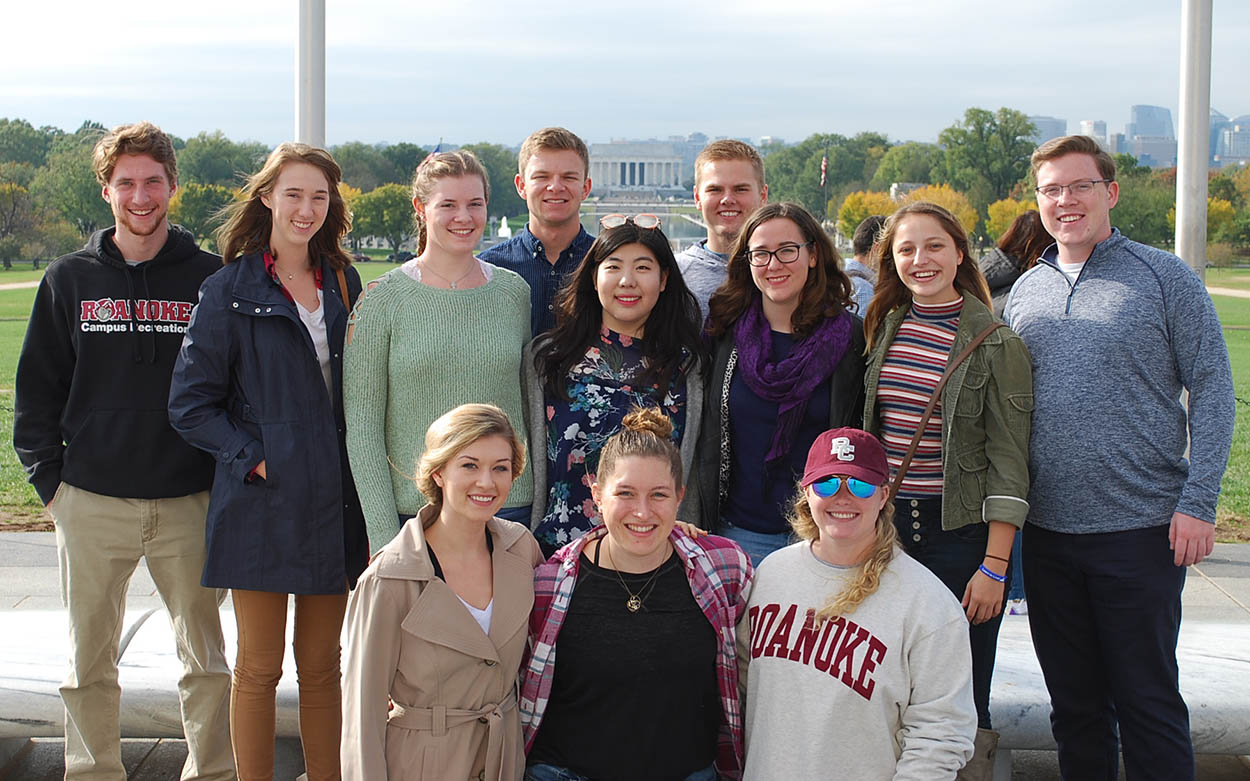 What Makes Roanoke Different
Hear from Amanda Pickens Nitto '09 about why she credits Roanoke's pre-law program with allowing her to graduate law school at the top of her class.
Careers & Outcomes
Ava McCartin, now a 3L at Penn State Law, was able to prepare for the rigors of the LSAT with help of an LSAT course scholarship and a Kaplan prep grant provided by Roanoke College. Faculty mentors helped her connect with those services and offered strong letters of recommendation for her law school portfolio. "I'm still in contact with my professors and advisors from Roanoke," McCartin said. "They appreciate hearing from you and how things are progressing for you even after you graduate."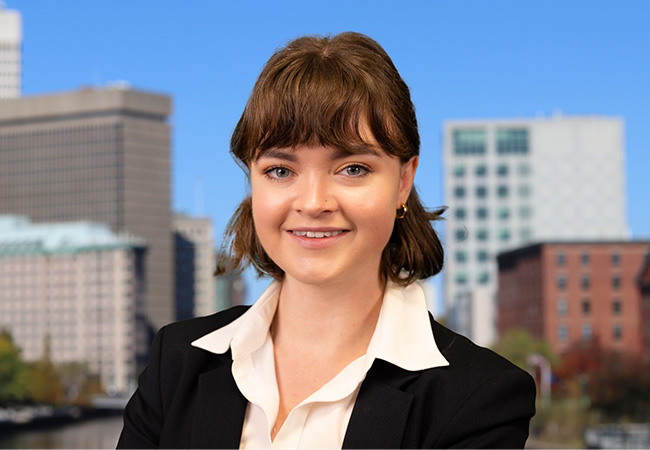 "The college hosted an event for the founder of the FBI's Art Crime Team, Robert Wittman, and this was literally a life changing moment for me. From that day on, I wanted to become a modern day 'monument's woman' and defend communities' rights to their cultural heritage," said Brieanah Gouveia.

Gouveia later received a Fulbright Study Award to Scotland's University of Glasgow to pursue a master's degree in art history after Roanoke. Her program focuses on art crime and art law. There, she hopes to get experience from a law firm on art-related alternative dispute resolution, or in a provenance section of an auction house or museum.

"I want to be involved in safeguarding world cultural sites," said Gouveia, who plans to apply to law school.
Our grads go on to top-notch law schools
News
The annual Constitution Day address was attended by over 100 people, including student, faculty and members of the region's legal community.

The "Lasting Contribution Award" recognizes a journal article or book that was published at least a decade ago and withstood the test of time.

The end-of-year presentation included an honorary award for Salem Mayor Renee Turk '77 and a new recognition for first-year students.
Roanoke's innovative curriculum emphasizes critical thinking, research and communication skills essential to working with clients and building a strong legal case. Our program has an impressive record of placing students in top-tier law schools, and a number of our graduates have secured full-ride scholarships. Moreover, Roanoke students have gone on to impressive careers in public interest, criminal and corporate law.
The pre-law program is interdisciplinary, drawing on a variety of different legal perspectives. Coursework is designed to give students the flexibility to investigate subjects most relevant to their future career plans or interests.
We offer a concentration in legal studies. Pre-law students may study any major.