Criminal Justice
As a criminal justice major at Roanoke, you'll investigate the causes and impact of crime, as well as methods of controlling criminal behavior.
Our approach offers you both a deep exploration of criminal justice issues and practices, as well as exceptional communication and problem-solving skills. The major approaches criminality through political, sociological, scientific and psychological perspectives.
Roanoke offers students internship opportunities with regional police departments, probation offices, attorneys offices and immigration centers. Our Washington semester gives you the chance to complete federal internships with agencies, such as the U.S. Marshals Service, the Secret Service and the Bureau of Alcohol, Tobacco, Firearms and Explosives. You'll have opportunities to engage with speakers who come to campus through the Fowler and Turk lecture series. Past guests include Sister Helen Prejean, author of Dead Man Walking, and Piper Kerman, author of Orange is the New Black.
Criminal justice majors at Roanoke go on to careers in law enforcement, criminology, government, executive management, protective services, law and social work. Students also are well prepared to enter graduate programs in criminal justice and related fields.
We offer a major in Criminal Justice.
"It helped me narrow my career focus and helped me to realize the magnitude of numbers of federal law enforcement agencies out there."
Alea Bier '13 reflecting on her Washington Semester internship with INTERPOL
RC Alumnus, FBI Agent, Earns "TOP COP" Honorable Mention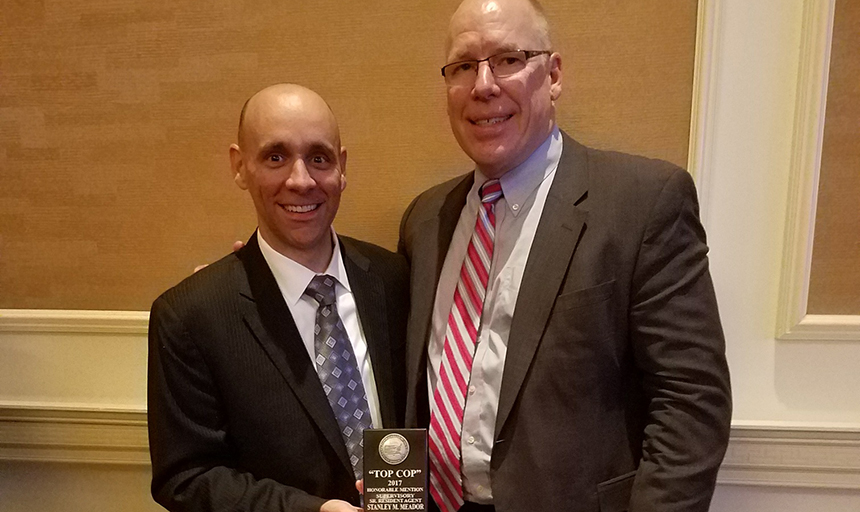 Stanley Meador '96, criminal justice major, was recognized with a national tribute award for law enforcement officers in Washington, D.C. in May. After playing a key role in finding a child who had been abducted from her home, he received a National Association of Police Organization "Top Cop" Honorable Mention award. The six-year old girl was found alive by Meador and other FBI agents. Meador serves as the Supervisory Senior Resident Agent with the FBI in Wilmington.
Sample Course Offerings:
CJUS 214: The Judicial Process
CJUS 277: Law and Film
CJUS 326: Comparative Corrections

View all courses
Professor and Student Co-Author Book on Death Penalty
Even as a high-schooler, Maggie Anderson '13 dreamed of a career where she could immerse herself in writing and academic research. She decided to become a Maroon after being impressed by Roanoke College's Research Fellow and Summer Scholars opportunities.
The scholarly skills Anderson honed in those programs mightily impressed Dr. Todd Peppers, the Henry H. & Trudye H. Fowler Professor in Public Affairs. He invited Anderson, in the summer before her junior year, to help him research the late Marie Deans, who dedicated her life to the abolition of the death penalty.
The pair's work continued for six years and resulted in the book "A Courageous Fool," which was released in 2017. Anderson always thought she'd like to write a book one day, but never pictured it happening this soon. "This is a dream come true," she says.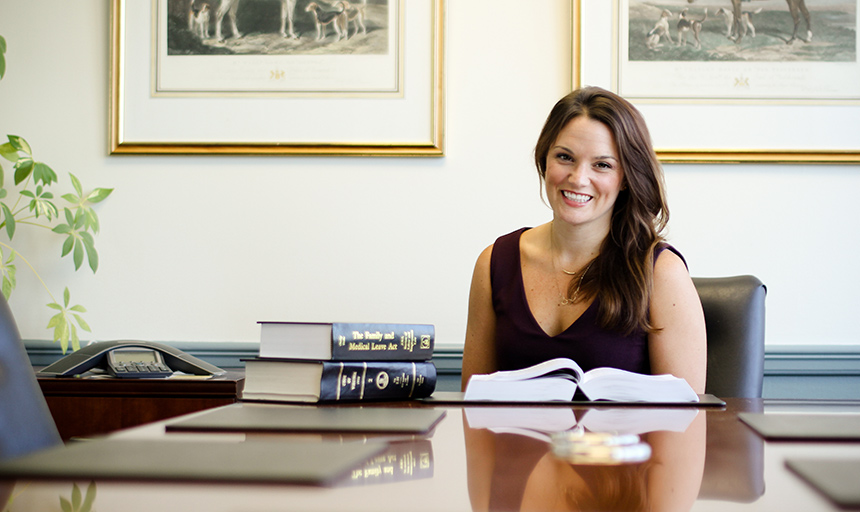 Born to debate
Carrie Harris '05 always thought she'd end up a lawyer. As a talkative, type-A person who loved to debate any topic, friends and family told her she should go to law school. While at Roanoke, she decided to pursue a legal career in civil litigation after having internships in Washington, D.C., and with U.S. District Judge James Turk in the U.S. District Court for the Western District of Virginia. She graduated from the Marshall-Wythe School of Law at William & Mary in 2008, and now, she's a senior attorney at Spilman Thomas & Battle, PLLC, in Roanoke, specializing in labor and employment law. Close relationships with several professors in Roanoke's public affairs department, including Dr. Joshua Rubongoya and Dr. Todd Peppers, influenced and directed her career path. "At Roanoke, I feel like I was mentored and given opportunities in the real world," Harris said.
This is the first course of this kind taught at Roanoke College and the first for the Roanoke County Jail. It is only the second Inside-Out program in Virginia.
Books include a young adult novel and a biography of a Civil War general.
Public Affairs Society Encourages Discourse, Critical Thinking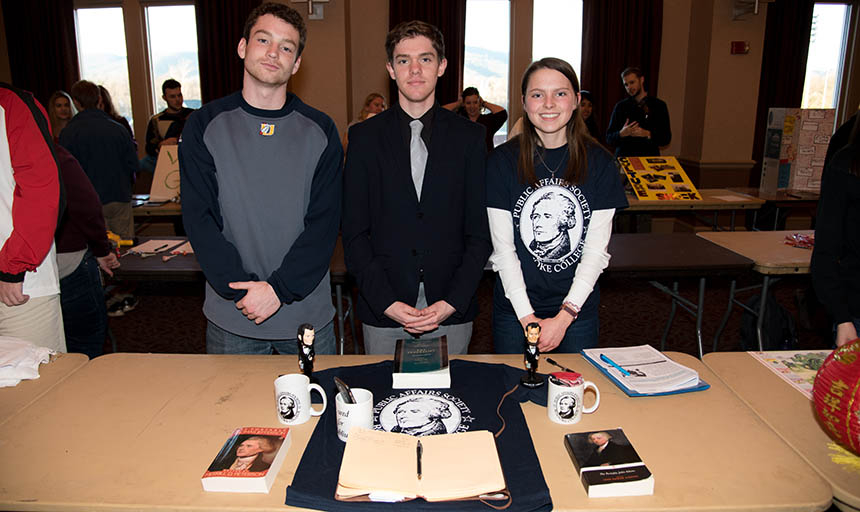 The Public Affairs Society at Roanoke College offers students the unique opportunity to encourage public discourse between the various disciplines of the public affairs department, such as political science, criminal justice, and international relations. The organization aims to promote awareness, as well as participation, in public issues that affect students in any and every major on campus. It offers students the unique opportunity to encourage and partake in public discourse; something that not every club can offer.
Our grads work for important organizations
Driven to Fight Art Crime and Preserve Cultural Artifacts
"The college hosted an event for the founder of the FBI's Art Crime Team, Robert Wittman, and this was literally a life changing moment for me. From that day on, I wanted to become a modern day 'monument's woman' and defend communities' rights to their cultural heritage," said Brieanah Gouveia.

Gouveia later received a Fulbright Study Award to Scotland's University of Glasgow to pursue a master's degree in art history after Roanoke. Her program focuses on art crime and art law. There, she hopes to get experience from a law firm on art-related alternative dispute resolution, or in a provenance section of an auction house or museum.
"I want to be involved in safeguarding world cultural sites," said Gouveia, who plans to apply to law school.