Staff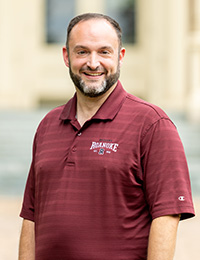 Dr. David Taylor has been the Director of the Institute for Policy and Opinion Research since 2021. Prior to being Director, he served as the Associate Director for Systems Support and Analysis. He consults on survey design and questionnaires, manages and administers the survey system, serves as head programmer and analysis for the surveys, and works with the amazing team on the evolution and expansion of IPOR. He is a professor of mathematics at Roanoke and serves as the Associate Dean for Academic Affairs and General Education. He earned an M.A. and Ph.D. in mathematics from the University of Virginia and a B.S. degree in mathematics and computer science from Lebanon Valley College in Pennsylvania. In addition to journal articles and conference presentations, Taylor is the author of "The Mathematics of Games: An Introduction to Probability"(CRC Press/Taylor & Francis, 2015).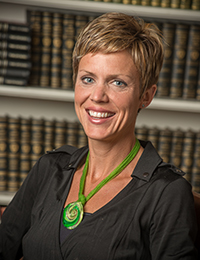 Dr. Alice Louise Kassens is the John S. Shannon Professor of Economics at Roanoke College, a senior analyst with the Institute for Policy and Opinion Research, director of the Center for Economic Freedom, and a member of the Governor's Joint Advisory Board of Economists. Kassens is a past-president of the Virginia Association of Economists. She produces the quarterly reports on consumer sentiment, inflation expectations and real estate indexes for Virginia. Kassens was awarded a Franklin Grant in 2012 from the American Philosophical Society for research on clinical depression. In 2013, Cengage Learning awarded Kassens a "Best in Class" teaching award. Kassens' book, The Intemperance Movement: Economic Adaptation to Prohibition, will be published in the summer of 2019. Kassens holds a bachelor's degree in economics and history from the College of William and Mary and a doctorate in economics from North Carolina State University. Her areas of specialty are labor and health economics.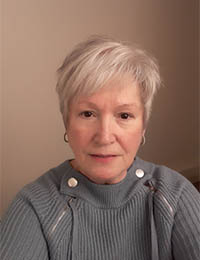 Linda Sanders is the Head Call Center Supervisor for IPOR. Linda was a supervisor and coach in a large call center environment many years before joining IPOR after retirement. She says that "this is the perfect job for retired folks and folks that want a little extra money that have full-time jobs since they choose the hours they want to work." She finds it fun to be able to hire and train Roanoke College students to work for IPOR as well. She supervises a staff of seventy-four employees and has two children and three grandchildren that bring her much joy.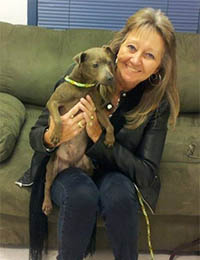 Teresa Easterling is a Call Center Supervisor for IPOR. She started with IPOR in 2013 as a Research Assistant and was promoted to Supervisor not long after that. She says "I enjoy working for IPOR, as I tell agents when I am training them, this is the `Easiest job you will ever have'" and she still feels that way. She enjoys working with all the community folks and with the Roanoke College students on our team. "Everyone is a joy to work with at IPOR" says Teresa. In the wintertime, she is a self-described "couch potato," but during the summer she loves working in her yard and loves playing with her five grandchildren who are a blessing. According to Teresa, "in my job when surveying, I get to speak to all kinds of different people, who have different opinions, and that is another aspect that keeps the job fun and interesting."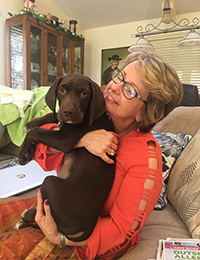 Sarah Payne is a call center supervisor for IPOR. With a bachelor's degree from Radford University and a master's degree from Mary Baldwin University, her interests in political science and history matched well with IPOR when she joined in 2013. She says that she "enjoyed the competitive nature of the job and loved having [her] name on the board or the balloon on [her] desk as the gift for the most recent survey completed." Our supervisors are here to make the job fun! She found interviewing people for their opinions enjoyable, especially during heated political times such as the 2016 and 2020 presidential elections. When she is not working for IPOR, she enjoys swimming at her husband's family cabin, biking, and walking. Together with her husband, she has four children, three grandchildren, and a three-year-old pup.